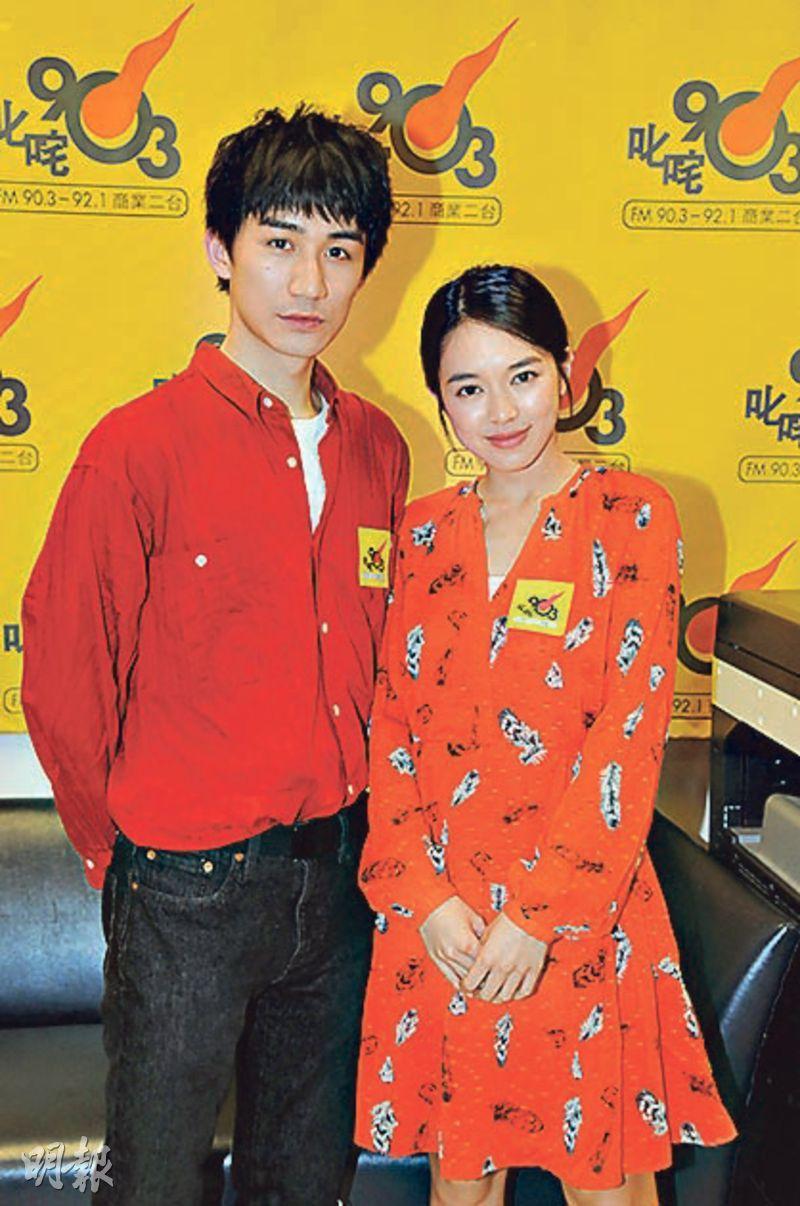 courtesy of mingpao.com
Cecilia So Lai Shan and Ng Siu Hin yesterday promoted their film NAPPING KID (YIK HEUNG YAU GWAI) on the radio. So Lai Shan said that the performance was somewhat difficult. Because the character was very smart, she was a little different from herself. She even revealed that Ng Siu Hin had a topless performance in the film. Ng Siu Hin said, "I don't know why the director wants people to take off their clothes out of the blue."
This would be the second film that So Lai Shan and Ng Siu Hin worked together on, but in the film Ng Siu Hin still had to play her "soldier". "We have a little romance and flirting, but I don't get the girl. (Was it very regrettable?) Yes, can we late make one that I do get the girl?" Cecilia said no. In real life she was simple and direct, as she felt "recruiting an army" would waste time and hurt others. Ng Siu Hin said that in real life he has been a "soldier". "She didn't like me but didn't turn me down either. I was very unhappy, I always thought I had hope. The 'soldiers' are really dumb!"