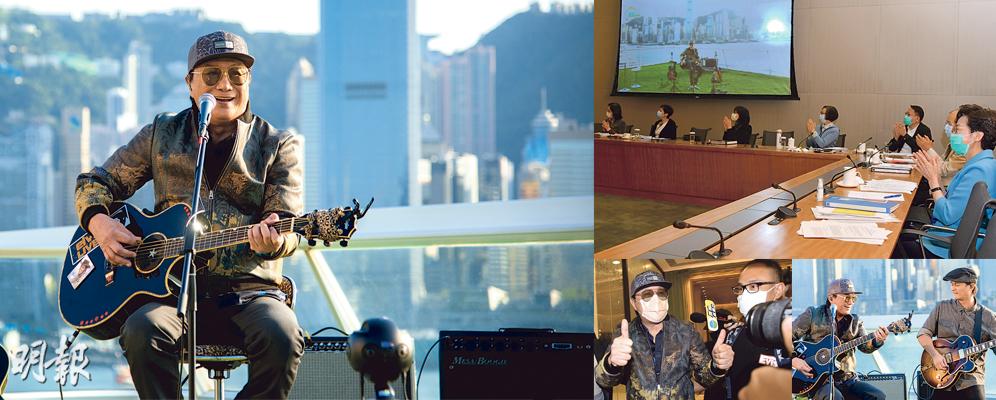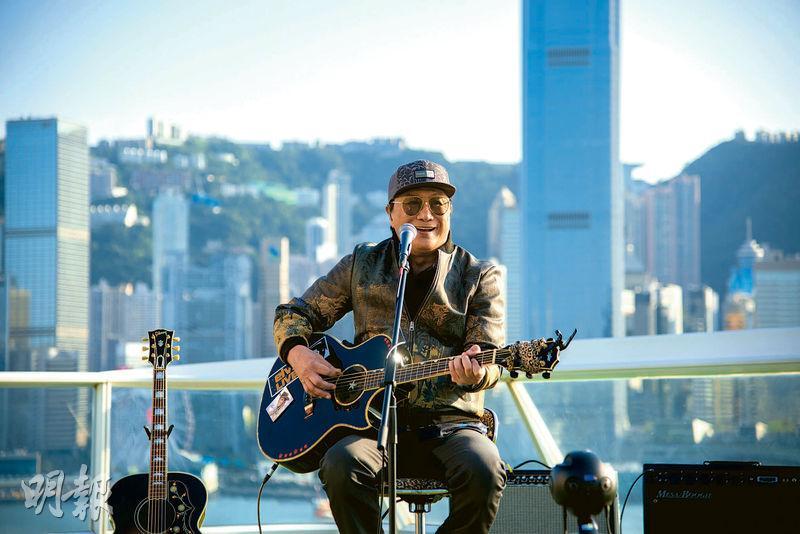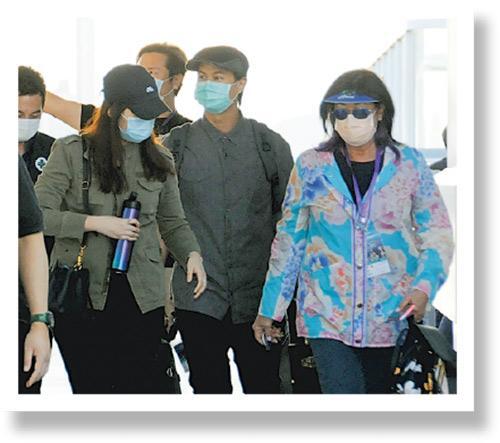 Sam Hui's family is also on hand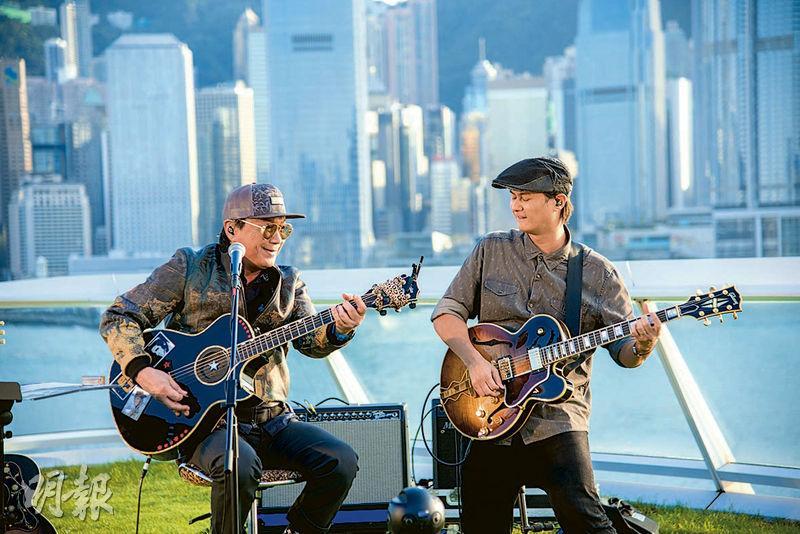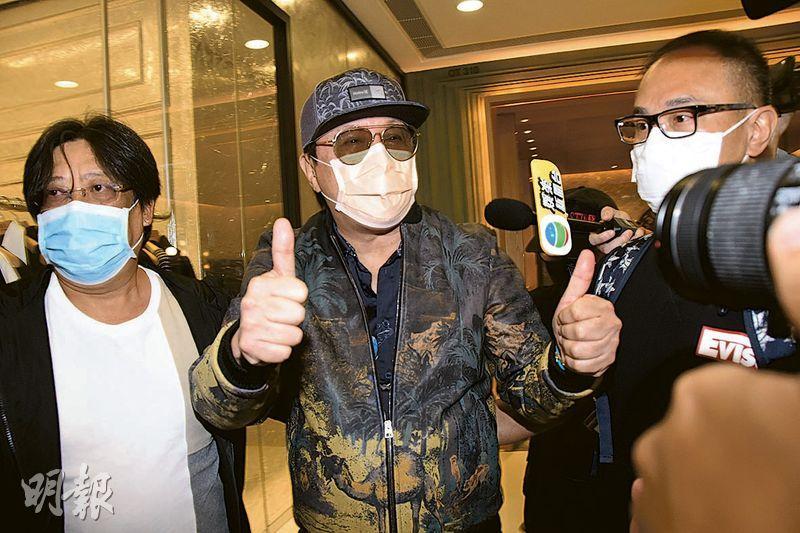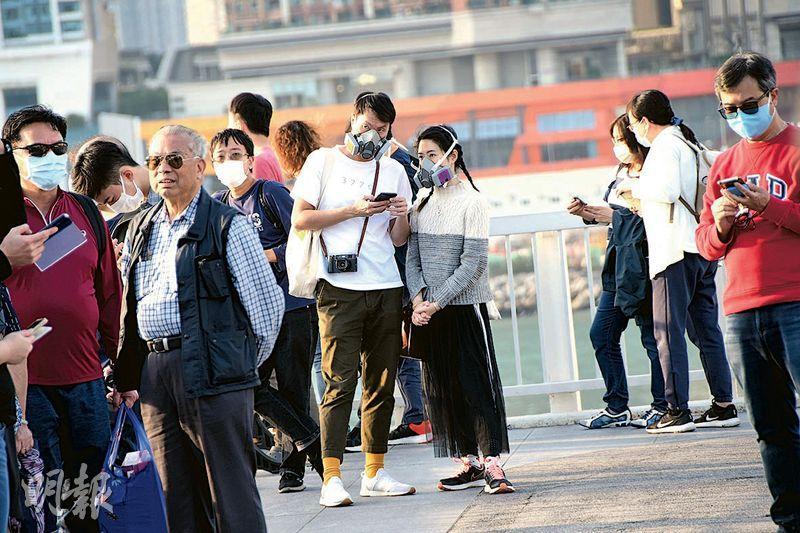 Many watch the online broadcast outside the venue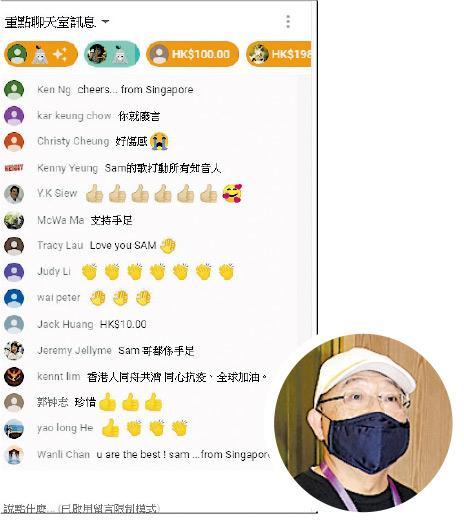 Siu Chiu Shun says that donations made on YouTube would go to former Tom Lee engineering employees
courtesy of on.cc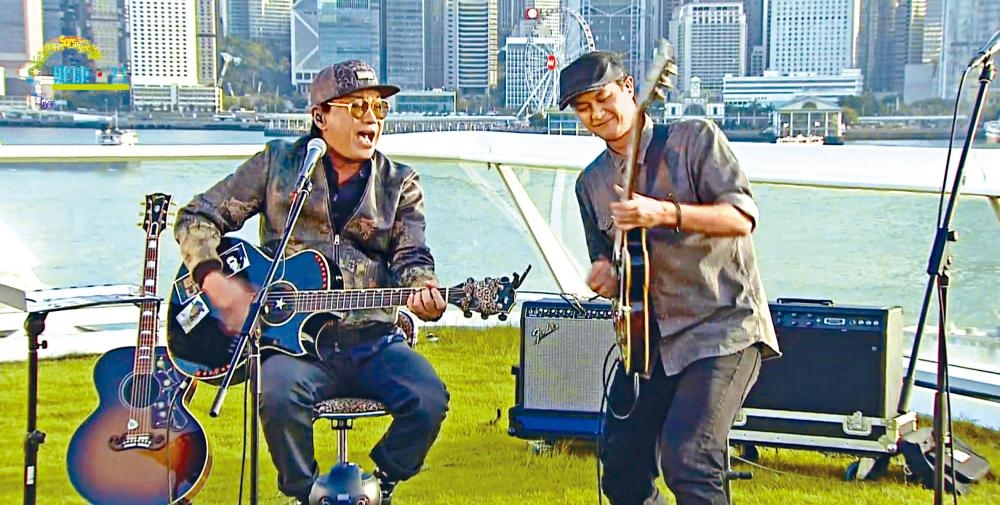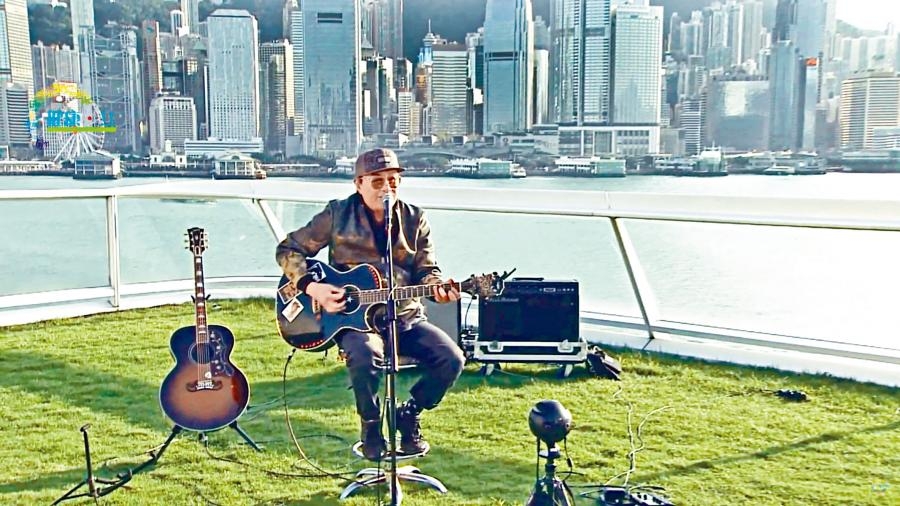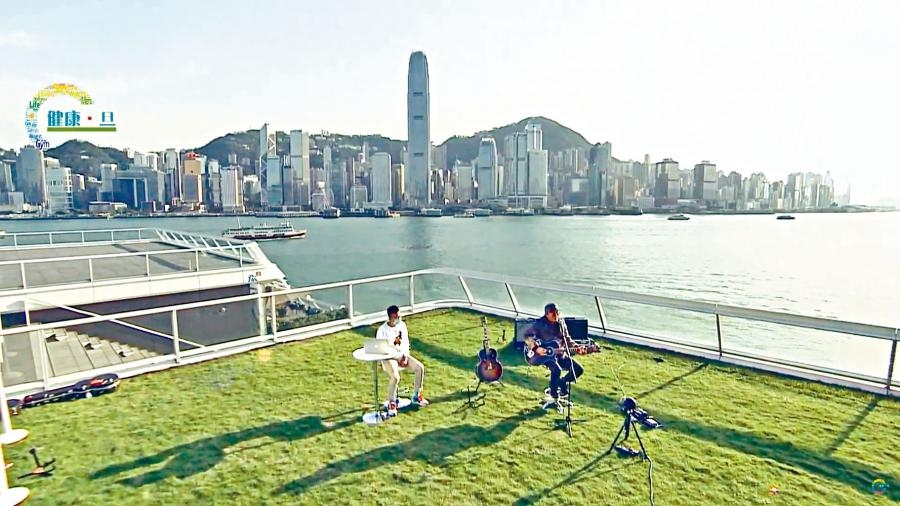 courtesy of singtao.com
As the novel coronavirus swept across the globe, everyone grind their teeth to fight the pandemic together. The Song God Hong Kong grew up with, Sam Hui Koon Kit, decided to take money out of his own pocket for a show and sing out of love. Yesterday around 5PM, Song God Sam for the first time held the "2020 Sam Hui In The Same Boat Online Concert". Through many platforms it was broadcast live for free across the globe to cheer on the people of Hong Kong. Sam even encouraged everyone to be "in the same boat, happy together". Many fans were deeply touched and even got teary eyed.
Although "Sam Hui In the Same Boat Online Concert" was only an online performance, Sam began final rehearsal at 2PM. In great spirit after lunch, he was very friendly. He answered every question, while waving and giving the thumbs up. Did he look forward to this performance? He smiled brilliantly and gave a thumbs up. He also revealed that he would sing with his older son Ryan. When asked if he had any word to cheer on the people of Hong Kong, Sam said boldly, "In the same boat, happy together!" Sam kept waving to everyone after he got into his vehicle.
Sam performed with the beautiful scenery of the Victoria Harbor as his background, no audience was admitted. Yesterday everyone listened and did not gather at the venue. Only a small amount of fans came very early and waited. Outside the venue signs that said, "private event, admittance only with a valid pass". The entrances were guarded and boarded up, with masks and hand sanitizer for the employees' use. Sam opened the show with UNDER THE LION ROCK, which could be clearly heard "outside the center".
Before performing WORLD AFFAIRS LIKE CHESS, Sam encouraged everyone, "Actually I feel life is very wonderful, many things would suddenly happen. We may not be able to control them, but as long as we have positive energy many things would turn out even better. World affairs are like chess and every game is new, ultimately the sun will come out after the rain." Then he performed SING WITH A GLASS OF WINE. Sam also sang the many online requested TWIN STAR LOVE SONG and DIARY IN THE HEART. He also performed BAUHINIA for his most beloved Hong Kong. After a little break, Sam and his older son Ryan Hui Wai Yun performed HALF A CATTY, EIGHT TAELS for all the working class.
Sam performed his duet with Leslie Cheung Kwok Wing SILENCE IS GOLDEN and also dedicated CHERISH to the brethren at Tom Lee Music. "The following song is dedicated to the brethren at Tom Lee Music's concert department that have battled shoulder to shoulder with me for over 30 years, and fans who has supported me for many years around the world."
The concert also had a sing-along segment. Although Sam's performance location was blocked off, 30 some fans still listened on the other side. In the end he performed IN THE SAME BOAT, and LAUGHTER AT THE SEA for an encore. Then he said, "See you everyone, thanks."
The concert production director Siu Chiu Shun revealed that Sam not only performed for free but also paid for the show out of his own pocket. No one sponsored a single cent. Siu Chiu Shun said, "Everyone united this time for a cause. It's not a money issue, it came from the heart. Although the production was simple, it had great meaning. In particular this greatest scenery of beauty, the Victoria Harbor, is the most able to represent Hong Kong."
Yesterday the live broadcast of the concert on Hui Koon Kit's facebook, Health Tan's facebook and YouTube platforms had 2,550,000 viewers total.
Yesterday before the show began, concert production director Siu Chiu Shun spoke with the media. He revealed that Song God would "open up the storage" and add songs from the scheduled 12 to 20. The entire concert would last a hour. During the entire show creative director Lawrence Cheng Tan Shu would pay attention to fan messages, as everyone would interact and even have song requests.
Before the show Sam first dined with workers in Tsim Sha Tsui. Dressed casually and in sunglasses and a pink mask, Sam appeared with four guards and three assistants around noon. 20 media members approached for photos as security began to tense up. Out of fear for crowding, they politely asked everyone to make room. Sam smiled throughout, waving as he walked to greet everyone. He also gave the victory gesture. Due to the government's restriction of gathering, Sam only entered the reserved VIP room with 3 assistants while security stood guard outside. Also performing with Sam, his son Ryan Hui Wai Yun also arrived and quickly entered. Sam's wife was also present.
Were any of the terminated employees hired for this time? Siu Chiu Shun said, "Only 1 or 2, due to the location occupancy limit, the entire crew was only 8 to 10 people. Everyone would maintain a distance and stand apart. (Have all the full pandemic prevention measures been taken?), this was left to Sam's wife, who was also on hand. Actually the performance venue was very open, it was impossible for anyone to touch Sam. He would only remove the mask when he would sing." Sam was used to getting close with his fans, Siu Chiu Shun said, "This would have to wait until the official concerts. Whenever that would be 'Heaven' would decide. Originally they would start in July, now we have an understanding with Sam. After the pandemic we would book a venue as soon as possible."
Speaking of the global live broadcast, Siu Chu Shun said a lot of effort was put into it. Because they had no way of predicting the amount of viewers, they had to reserve a lot of browsing traffic bandwidth. Sam's live broadcast would automatically be removed 24 hours after the show would begin. Siu Chiu Shun explained, "Sam's past concerts did not release any DVD, which was out of respect for his idol Elvis. They too never released a video. The 24 hours was to accommodate the time difference around the world, as we did not want any place to miss the show."