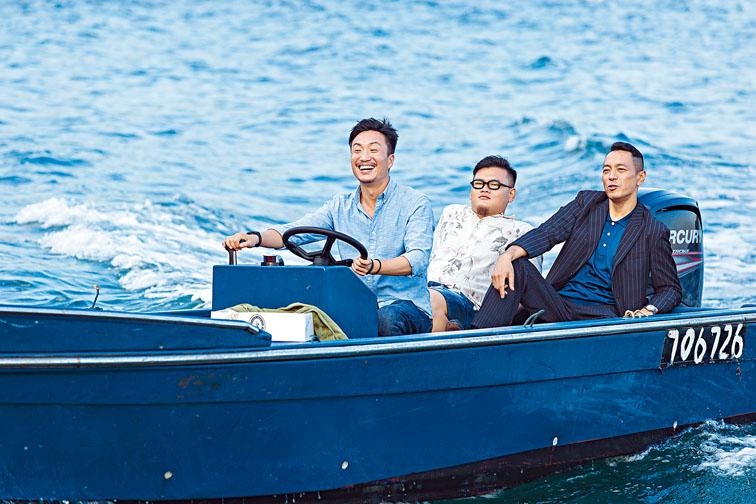 Ronald Cheng says that scenes with Michael Ning and Philip Keung come very naturally
courtesy of singtao.com
Ronald Cheng Chung Kei shakes off his funny "T Rex" image and receives a Hong Kong Film Award Best Actor nomination for playing a love song singer in the film CONCERTO OF THE BULLY (DAI LOK SI WAI OI PUI LOK). He again thanked the Hong Kong Film Award voters for the recognition and admitted that he was particular moved. When he looked back at the production it was indeed very tough. He said, "Especially for the crew, out in the sun and the rain. Some colleagues even got seasick and even fell into the sea. We shot for a dozen or so days at the fishing village, which we described as the 'fatal fishing village'."
As for his co-star Philip Keung Ho Man's Best Supporting Actor nomination, Cheng Chung Kei said, "I really like my scenes with Bak Ji (Michael Ning) and Hak Jai. They had spark and comedy, very natural and with a lot of chemistry. Again I congratulate Hak Jai on his Best Supporting Actor nomination! Yesterday Bak Ji made the announcement, truly we three brothers are connected!" Keung Ho Man said, "This time with CONCERTO I realized that actually I can play comedy, I am really happy about that!"