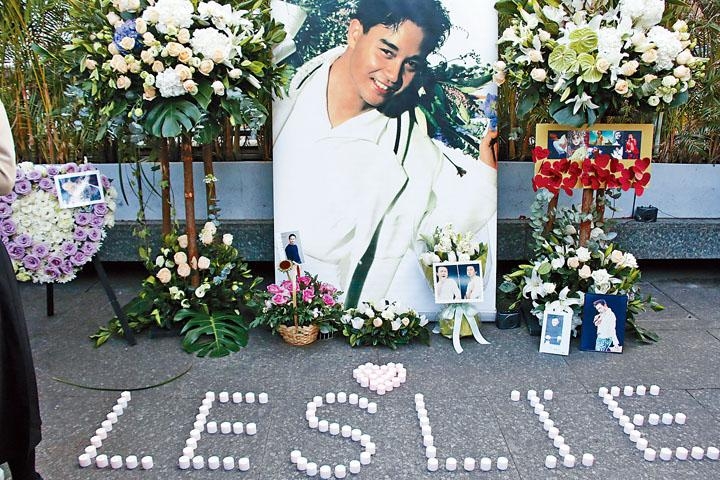 courtesy of singtao.com
courtesy of on.cc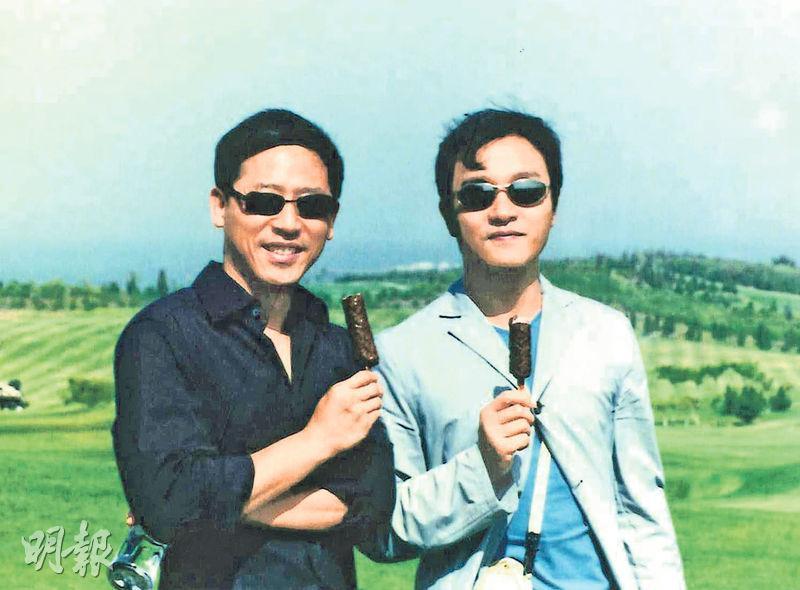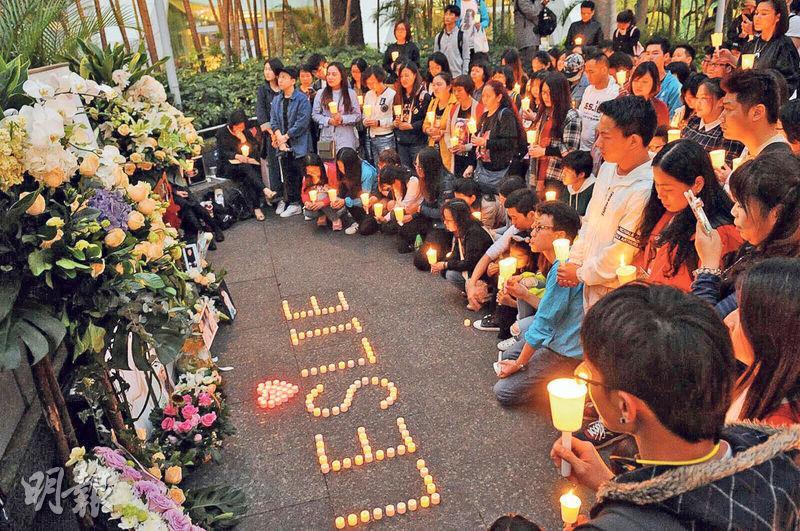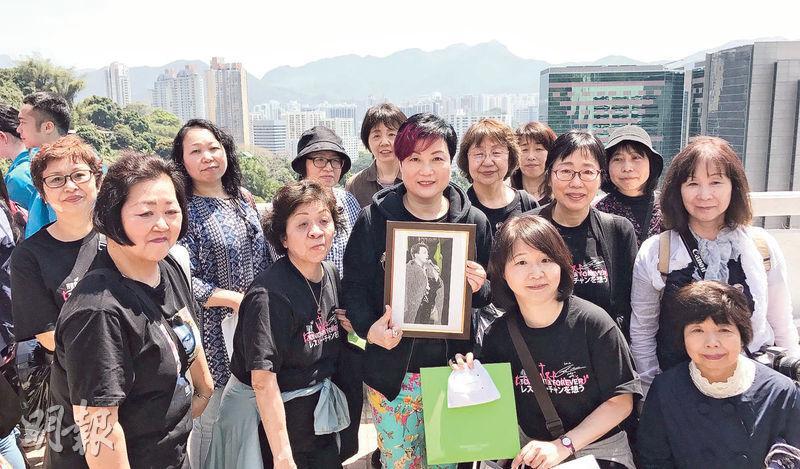 Chan Suk Fun leads a group of fans to pay their respect to Leslie Cheung as usual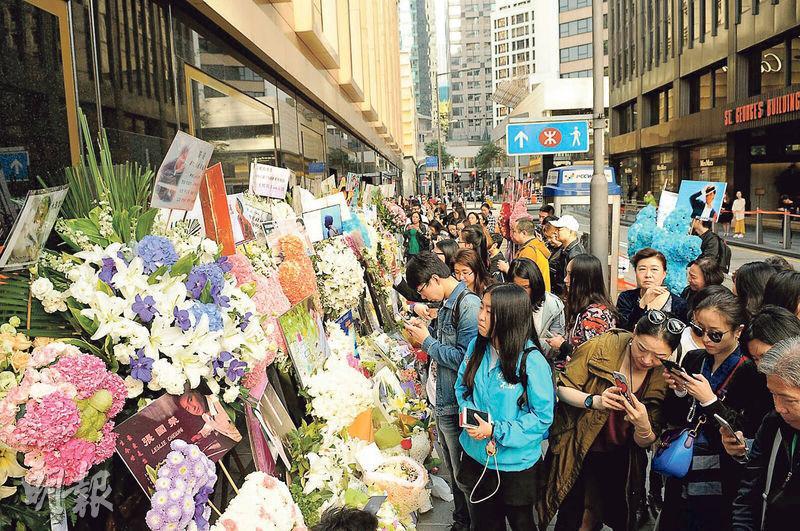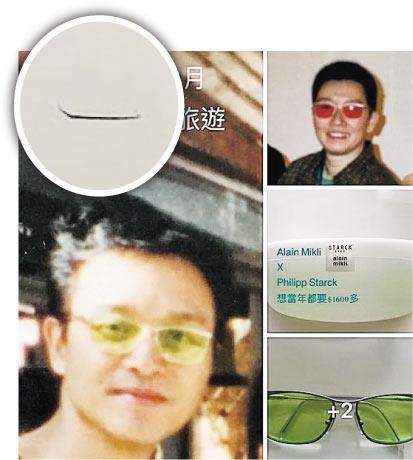 Suzie Wong received Leslie Cheung's green sunglasses from Daffy Tong. It had an eyelash of Leslie Cheung.
courtesy of mingpao.com
Yesterday was the 14th anniversary of the late superstar Leslie Cheung Kwok Wing's passing. Many loyal fans brought flowers to where he lost his life, the Hong Kong Mandarin Oriental Hotel. Over 100 fans held a small memorial to remember their late idol at the Connaught Place park across the street from the hotel.
This year the hotel erected safety tapes for fans to remember their idol. Most of the flowers came from Mainland fans. Others included Hong Kong, Japan, and Korea. The police patrol also spoke with hotel employees to keep the order.
At the Connaught Place across the street form the hotel, fans held a small memorial. The location was filled with fresh flowers and electronic candles in the shape of "LESLIE".
Over 100 fans with candles kept playing Gor Gor's hits. Around 6:42 PM when Cheung Kwok Wing ended his life, everyone held a moment of silence. The overall atmosphere was solemn.
Gor Gor's former manager Chan Suk Fun yesterday along with his son Chan Ka Ho, friends Lin Yim Fai, Mrs. Alan Tang Kwong Wing, Mrs. Chang Chieh and a group of "Gor" fans went to the Po Fook Hill Po Zen Hall to send their blessing to Gor Gor. Several hundred fans from different places presented fresh flowers, cards, origami cranes and other offers to their idol. Mrs. Chan even brought Leo Ku Kui Ke's record dedication to Gor Gor, SALUTE TO DEAR LESLIE and a set of paper mache mahjong to Gor Gor.
"Gor" fans from Japan not only brought their special "Blue Sky" origami cranes to Hong Kong but also presented a pencil portrait of Gor Gor to Mrs. Chan. Mrs. Chan was very touched.
Meanwhile, Gor Gor's beloved Daffy Tong Hok Tak yesterday morning posted an old photo on Instagram with Gor Gor's lyrics from WHERE ARE YOU. "At night the ceiling had this scene, the projector in the heart would never shut off......" Fans felt comments to remember Gor Gor. Fiona Sit Hoi Kei, Jaycee Chan, Vivian Chow Wai Man and others also remembered Gor Gor on social media.