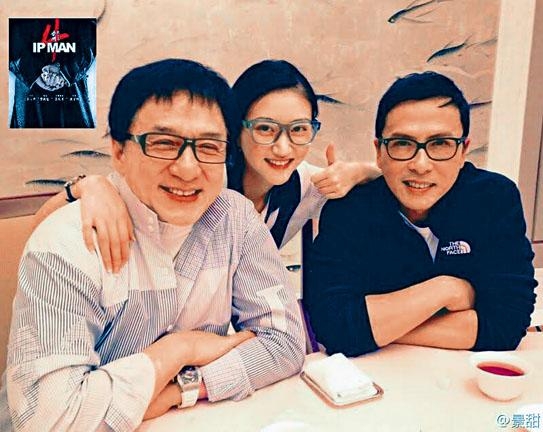 courtesy of singtao.com
The Donnie Yen Chi Tan starred film series IP MAN has always been popular with the audience. A Wing Chun site yesterday posted on social media that Jackie Chan has already been confirmed for IP MAN 4 along with a photo of him with Mainland star Jing Tian and Yen Chi Tan.
The site even claimed that Jackie Chan has already signed the contract and would play a mob boss in IP MAN 4. Director Wilson Yip Wai Shun was very pleased with the script and hoped to start production this year for a release next summer. Boss Raymond Wong Pak Ming denied the rumor but stated that the film has already started preparation. The script was still in progress but the original team has been confirmed.