courtesy of singtao.com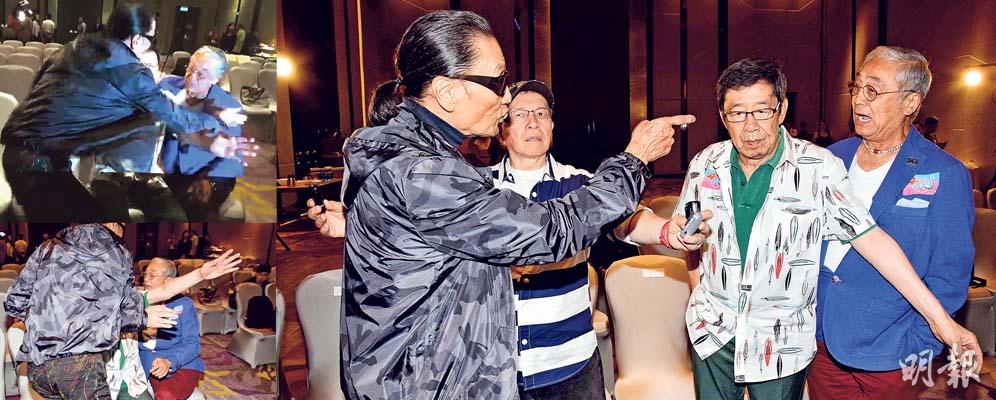 Joe Junior, Patrick Tse, Wu Fung and Kenneth Tsang happily cut a cake on the stage, but later off stage a fight erupts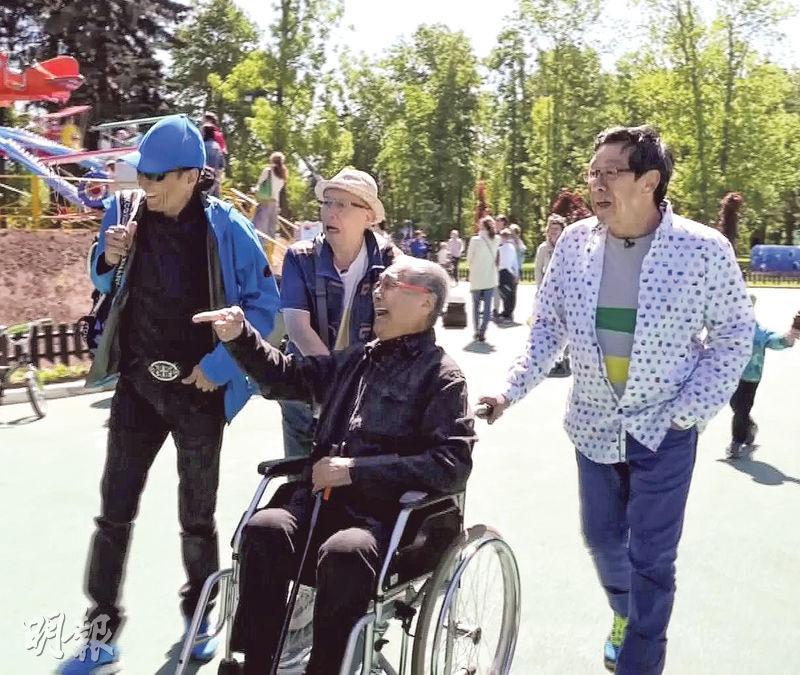 During the FOUR AMIGOS BON VOYAGE shoot, Kenneth Tsang is in the wheel chair supposedly due to gout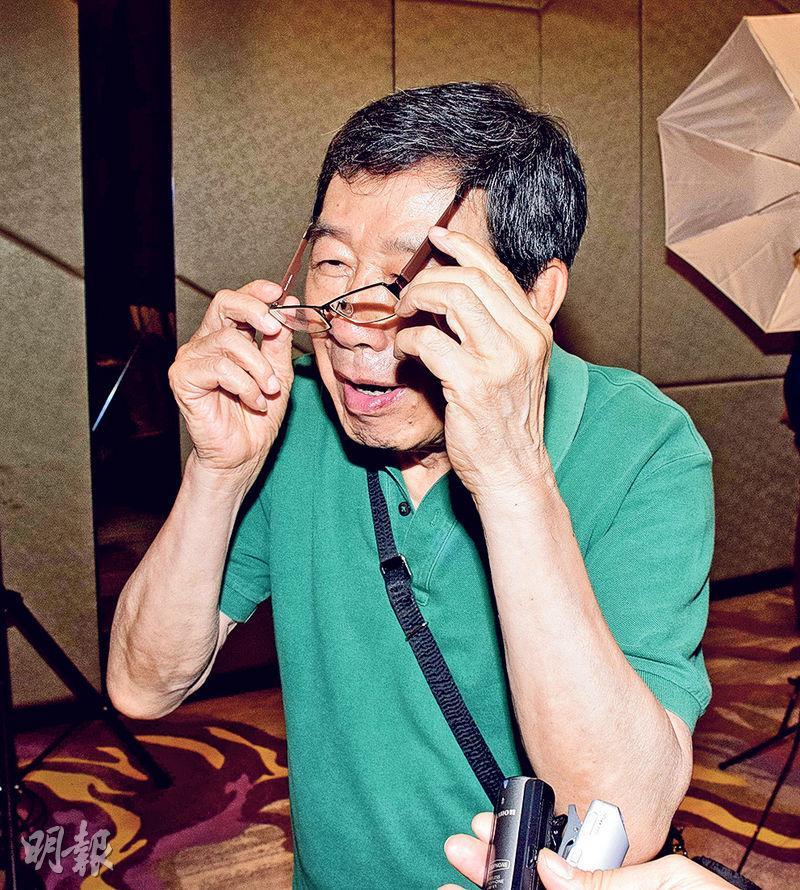 Wu Fung performs a funny reenactment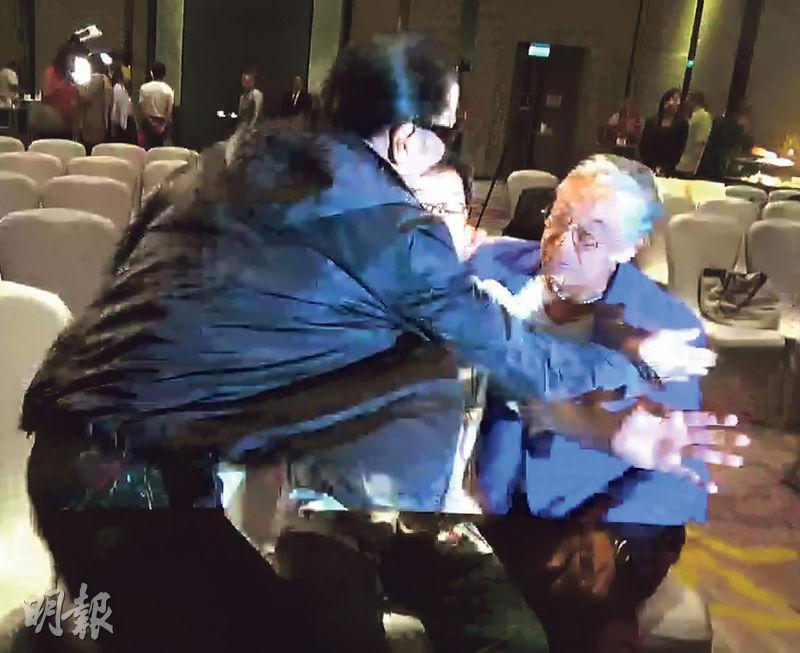 Patrick Tse suddenly says "I'll slap him into the wall!"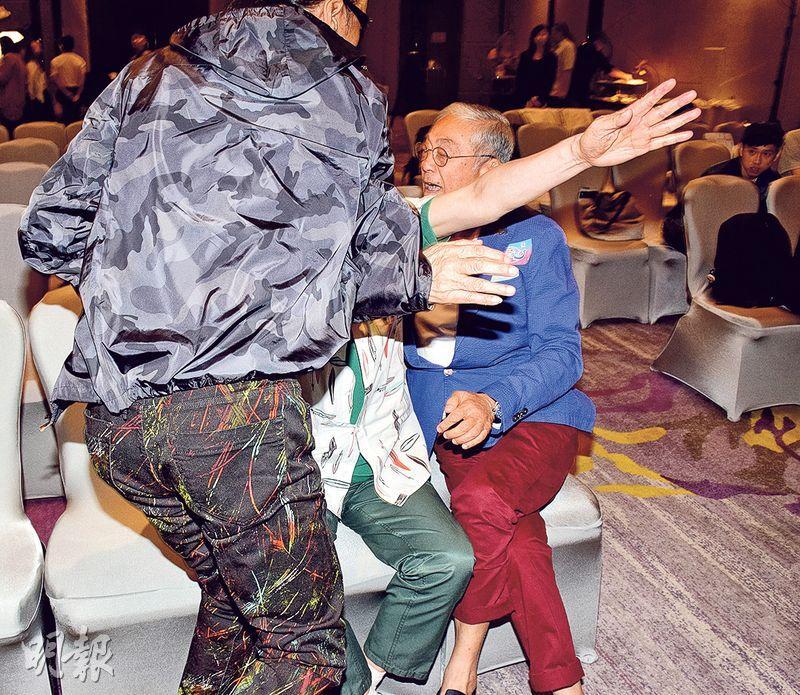 Wu Fung raises his arms to keep Patrick Tse away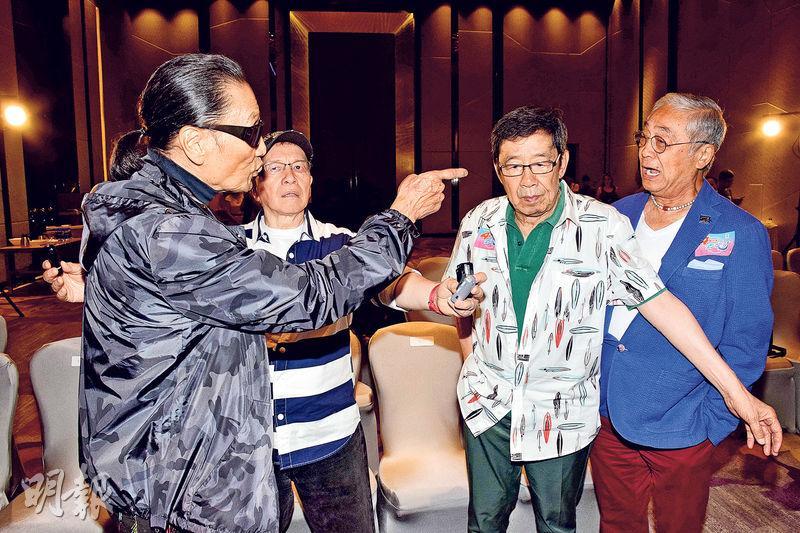 Patrick Tse turns on full blast and Kenneth Tsang returns fire, leaving Joe Junior and Wu Fung in the cross fire.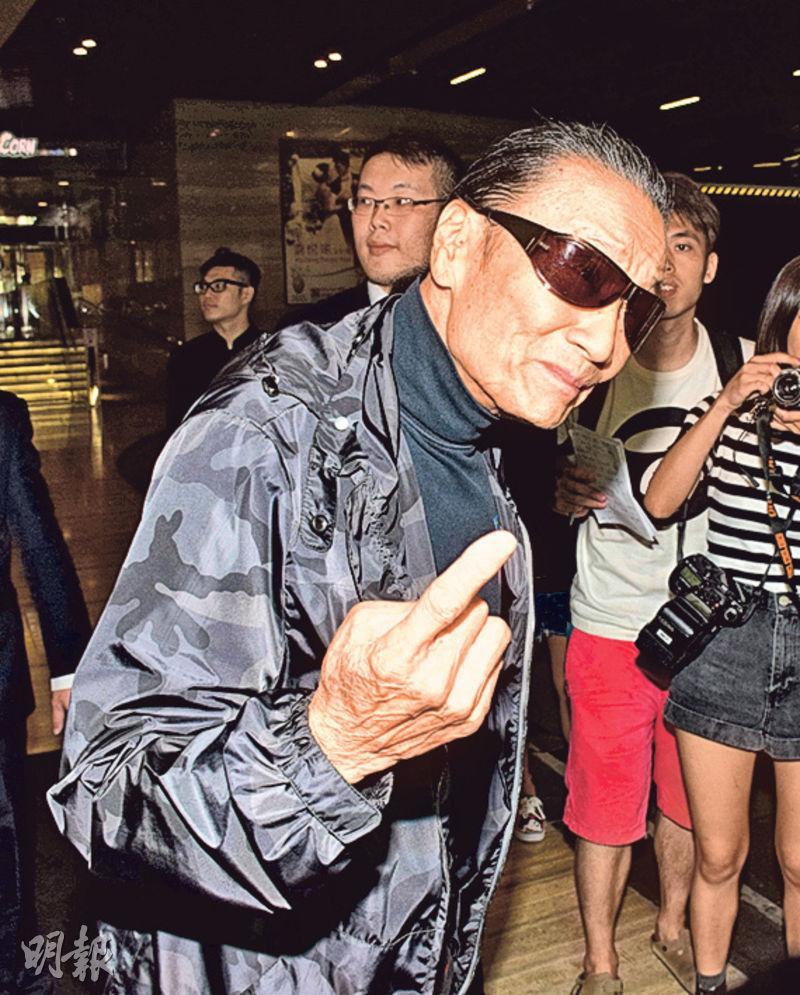 Patrick Tse leaves in anger as he says to Kenneth Tsang, "Not everyone is here for you to bully!"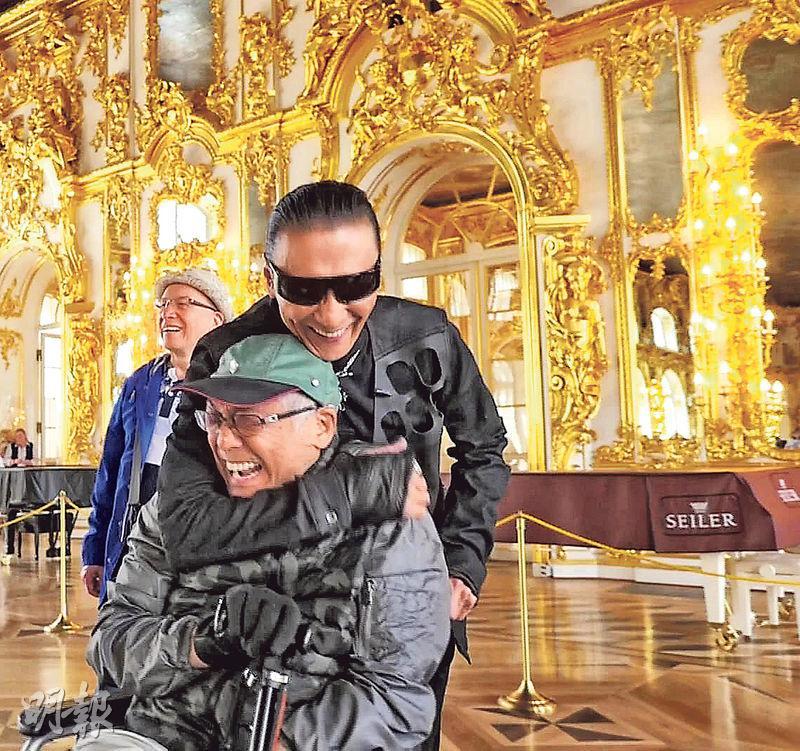 In the trailer, Kenneth Tsang spends most of the time in a wheel chair and Patrick Tse looks very friendly with him.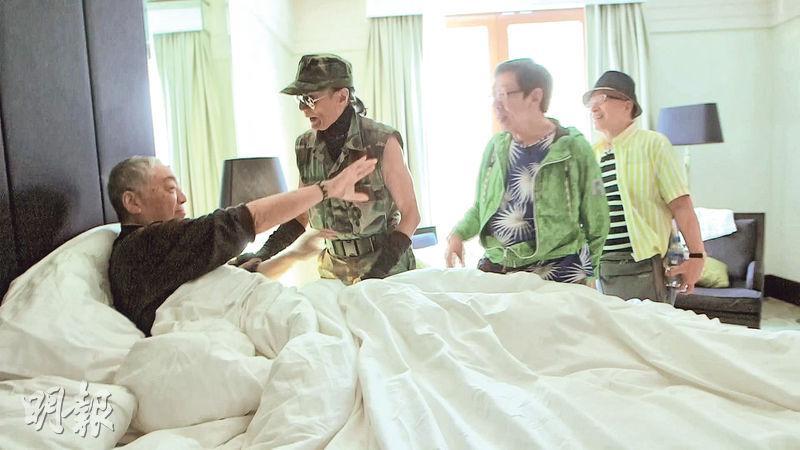 Patrick Tse says to Kenneth Tsang, "If we don't take care of you, who would?"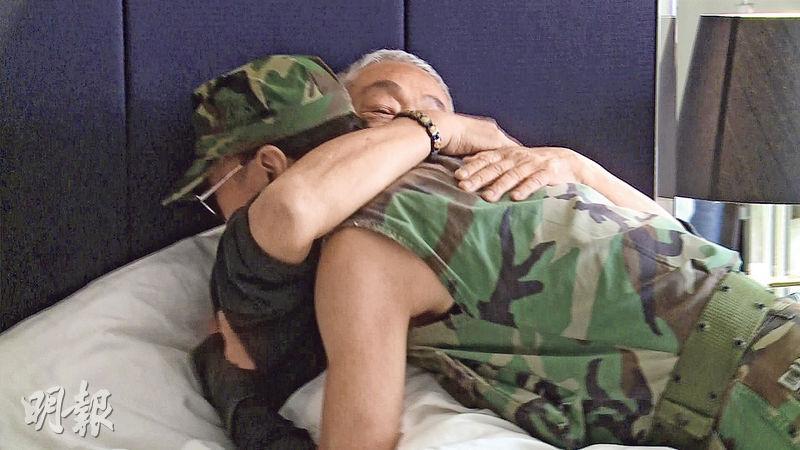 Kenneth Tsang does not feel well and stays in bed as the others hug him to comfort him
Joe Junior, Kenneth Tsang, Wu Fung and Patrick Tse look happy on camera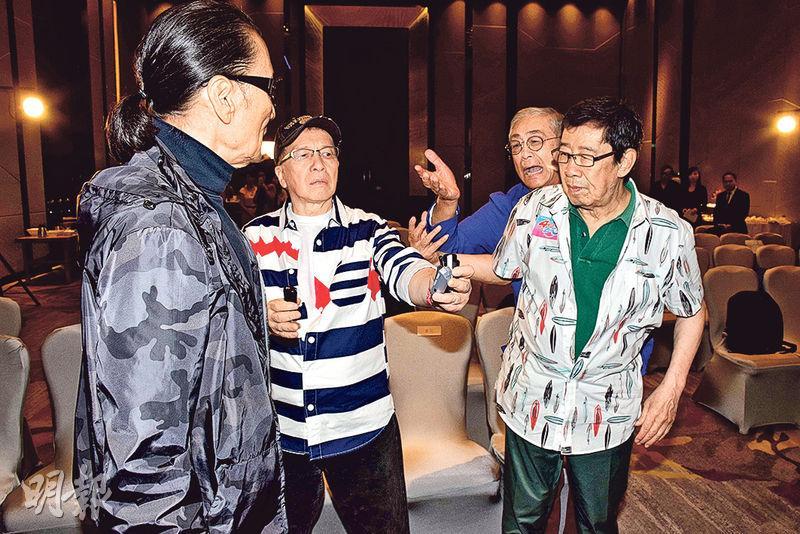 Joe Junior holds the microphone for the press
courtesy of mingpao.com
The raging Patrick Tse points at Kenneth Tsang and scolds him, while Wu Fung tries to intervene
Patrick Tse tries to slap Kenneth Tsang
The slap lands
Kenneth Tsang checks his head
During the shoot, Patrick Tse even jokes around in Kenneth Tsang's wheel chair and has him push him around
Wu Fung re-enacts how his glasses flew off during the fight
courtesy of on.cc
While promoting their upcoming TVB program FOUR AMIGOS BON VOYAGE, Patrick Tse Yin declined to talk about the trip. "Don't let me talk, I would talk about the bad stuff. I was a little upset but I toughed it out." The event got awkward until Wu Fung and the others talked over each other about the trip. Tse Yin later waited until TVB and the sponsors left before officially putting Kenneth Tsang Kong on full blast. Wu Fung tried to intervene, while Joe Junior looked on helplessly. Then Tse Yin slapped Kenneth Tsang.