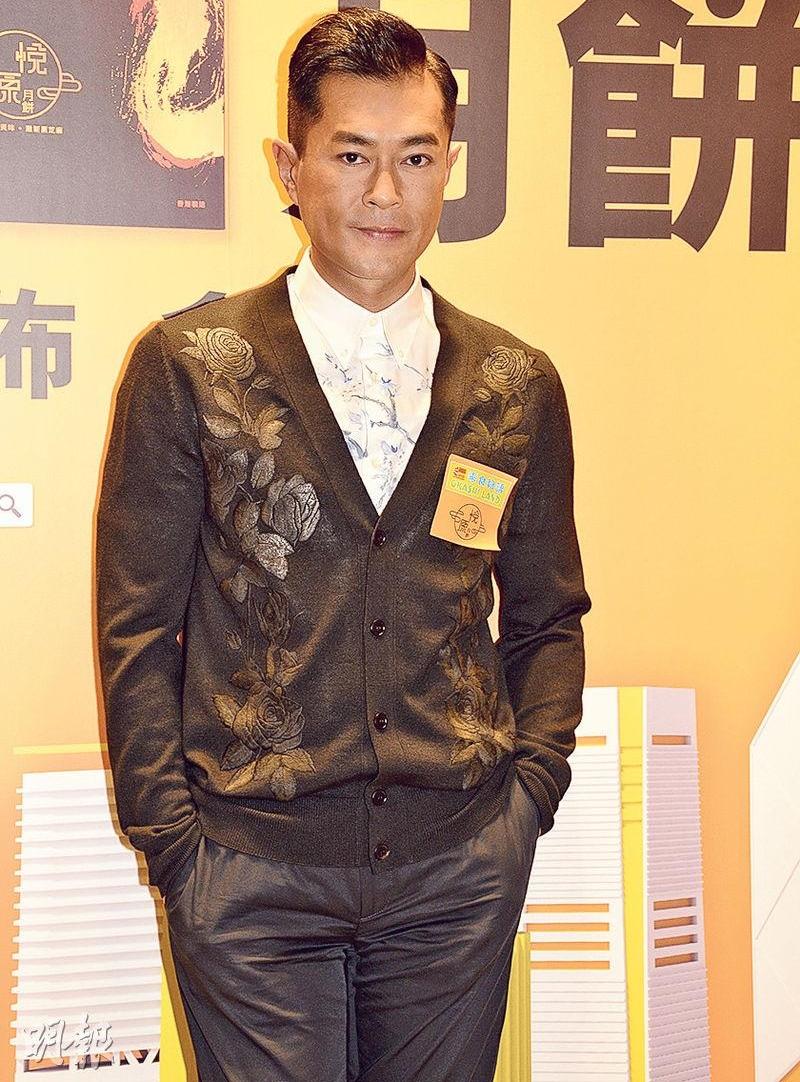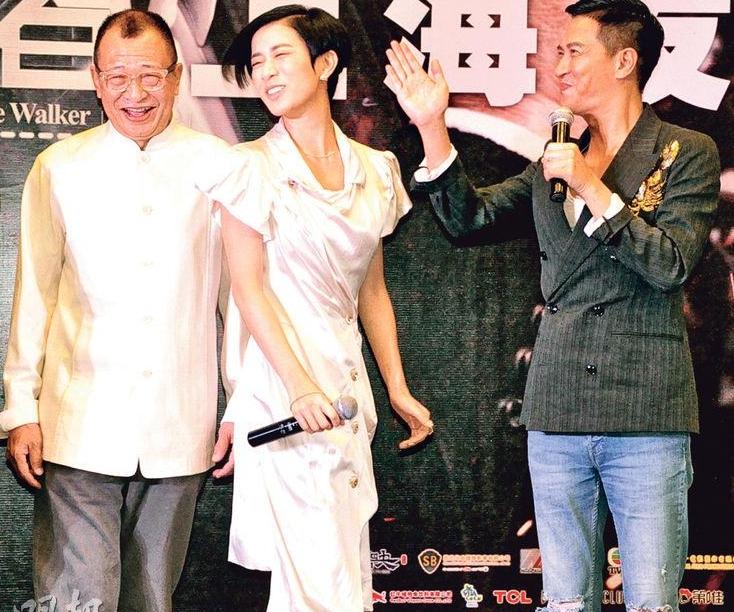 courtesy of mingpao.com
Louis Koo has four summer film releases, no wonder he says it has been fulfilling
courtesy of on.cc
Yesterday Louis Koo Tin Lok, Michelle Lo Mik Suet and new comer Ng Siu Hin attended a moon cake promotional event. Goo Jai also took the opportunity to promote his film LINE WALKER (SI TOH HUNG JEH). "With another typhoon on the way, everyone should go to the movies more instead of going out to catch Pokemons!"
Today Goo Jai originally would have had to promote LINE in Shenzhen, but due to the storm the event was cancelled. Speaking of COLD WAR 2 (HONG JIN 2)'s HK$ 62,458,845 box office and surpassing the Taiwan film YOU ARE THE APPLE OF MY EYE's Hong Kong Chinese film box office record, Goo Jai said that he was very happy to learn that the record was in a Hong Kong film's hands. "Hopefully the record will be challenged continuously, and all by Hong Kong films!" COLD WAR 2 actors Aaron Kwok Fu Sing, Tony Leung Ka Fai, Janice Man Wing Shan and the directors Sunny Luk Kim Ching and Longman Leung Lok Man all made videos to thank viewers for their support.
Nick Cheung Ka Fai, Charmaine Sheh Si Man, Benz Hui Siu Hung and director Jazz Boon (Man Wai Hung) yesterday attended the LINE Shanghai press conference. Ka Fai said that his brotherly relationship with Goo Jai was even closer and already risen to another level, it was no different from dating. "Benz Hung" immediately said that while in Brazil they already got engaged and married behind everyone's back! However now they are divorced after getting to know each other.
Ka Fai talked about the interrogation scene with Ah Sheh. He joked, "All the lead actress I hit in movies would become famous." Ah Sheh immediately beg Ka Fai to hurry up and hit her. Ka Fai could not help but comply. Then Ka Fai in less than fluent Shanghai dialect spoke to everyone.