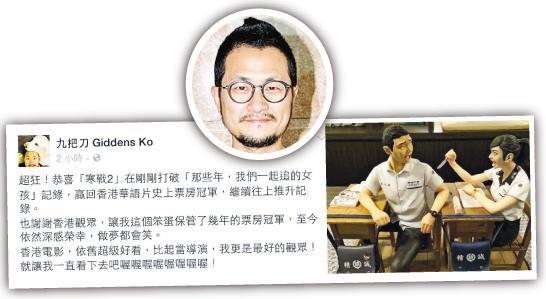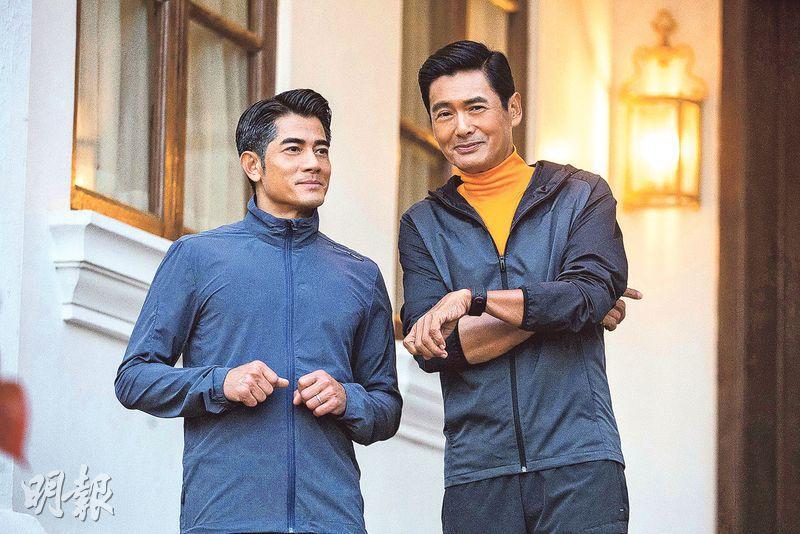 courtesy of mingpao.com
The film COLD WAR 2 (HONG JING) opened on July 8th. As of two days ago (July 31st) its total box office was HK$ 62,458,845 over 24 days. According to the Hong Kong Box Office's records, COLD WAR 2 broke the 2011 YOU ARE THE APPLE OF MY EYE's HK$ 61,862,731 box office record to become the new highest grossing Hong Kong Chinese film. The top five now are COLD WAR 2, YOU ARE THE APPLE OF MY EYE, KUNG FU HUSTLE (GONG FU), SHAOLIN SOCCER (SIU LUM JOOK KAU) and IP MAN 3.
COLD WAR 2's team thanked the audience for its support, while APPLE's director Giddens Ko also happily congratulated the film. "Beyond Crazy! Congratulations to COLD WAR 2 for just breaking YOU ARE THE APPLE OF MY EYE's record, won back the Hong Kong Chinese film box office and continued to put up the record. I also want to thank Hong Kong viewers for letting an idiot like me to hold on the box office lead for several years. To this day I still feel deeply honored and smile when I dream about it. Hong Kong film is still super entertaining, in comparison to being a director I am the best viewer! Just let me keep watching!"