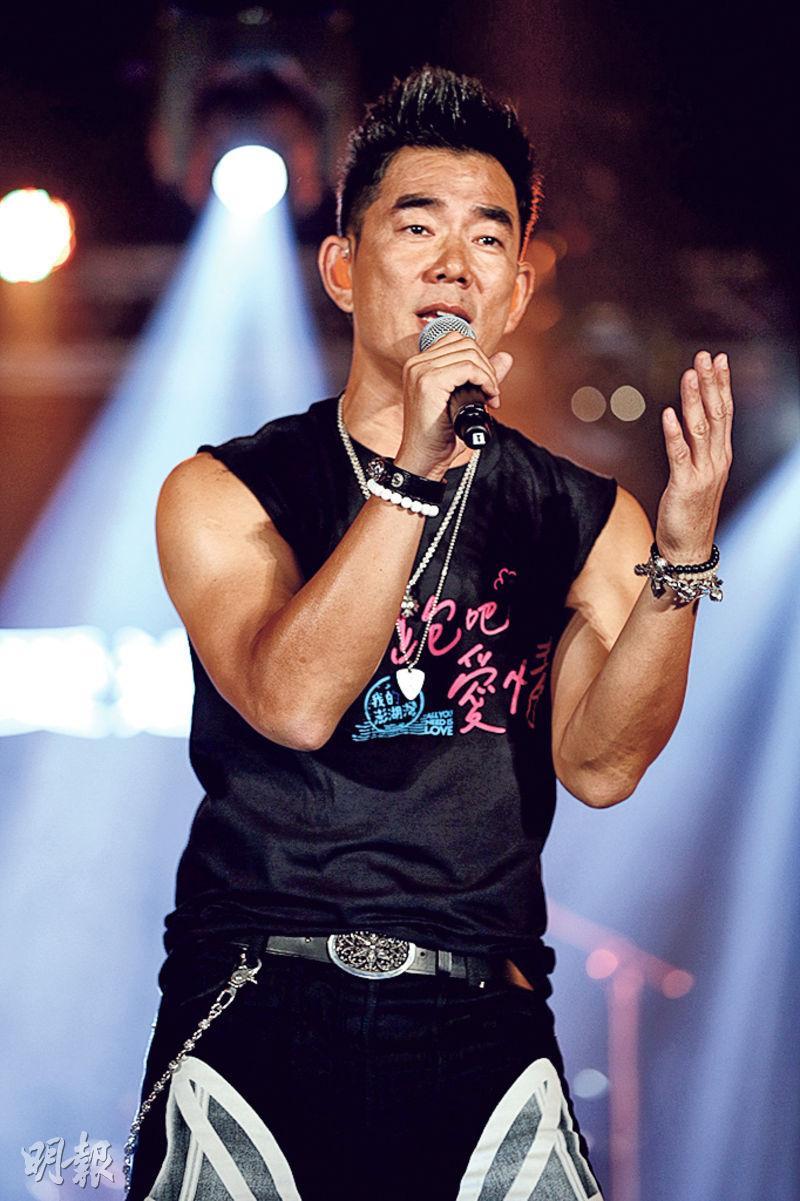 courtesy of mingpao.com
Richie Jen (Yam Yin Chai) two nights ago performed and promoted his film ALL YOU NEED IS LOVE (LOK PAU BA OI CHING) in Taiwan. Siu Chai and Jiu Kong sang THE MOSQUITO SONG. Jiu Kong pointed at his mosquito look and said, "I am fortunate to become a singer! Thank you for tailoring my singing costume." Siu Chai sentimentally said, "I always see how tired Jiu Kong is but he still works hard to make fun. Yet when he seriously sings, everyone is still laughing. Everyone please listen to him sing once seriously." Jiu Kong was moved to tears.
Siu Chai directed for the first time and was well known for being Mr. Nice Guy. Once Jiu Kong and Shu Qi secretly planned a birthday celebration for him and deliberately had bad take after bad take. Yet Siu Chai kept yelling cut but did not get mad; Shu Qi felt like it was a waste of time and could only directly bring out the cake.