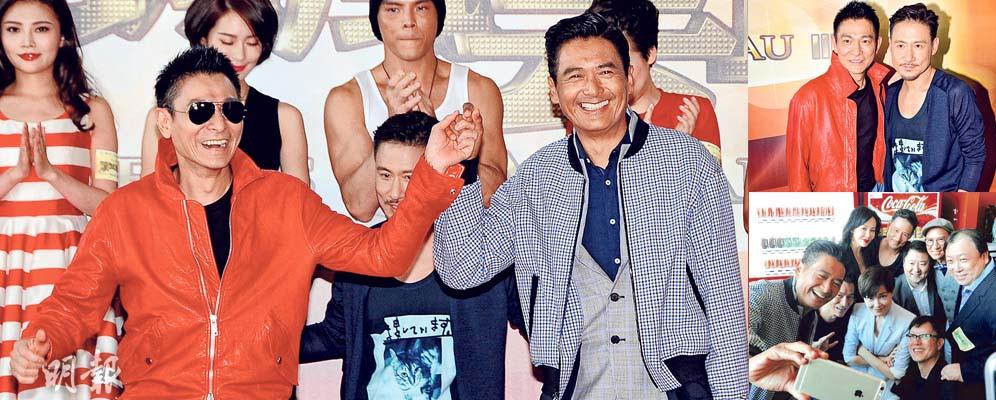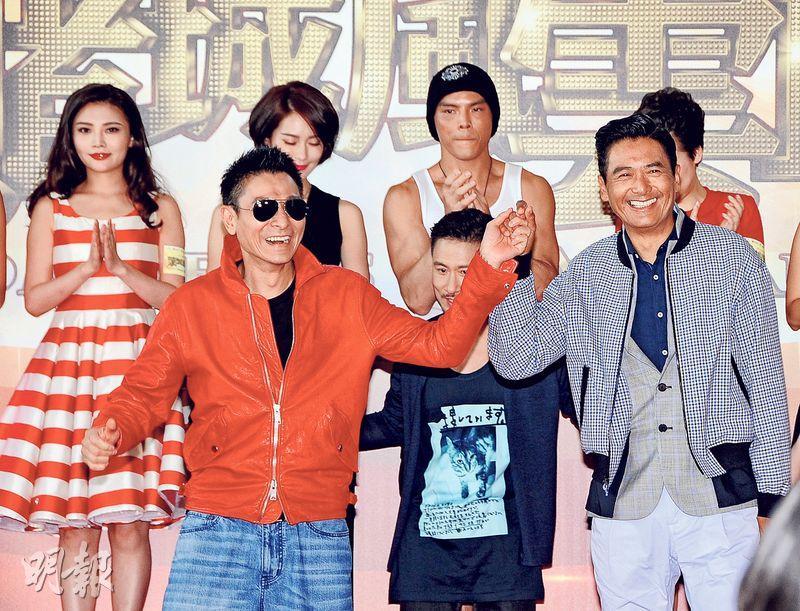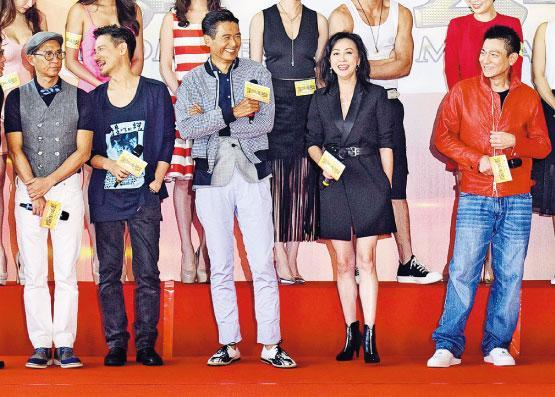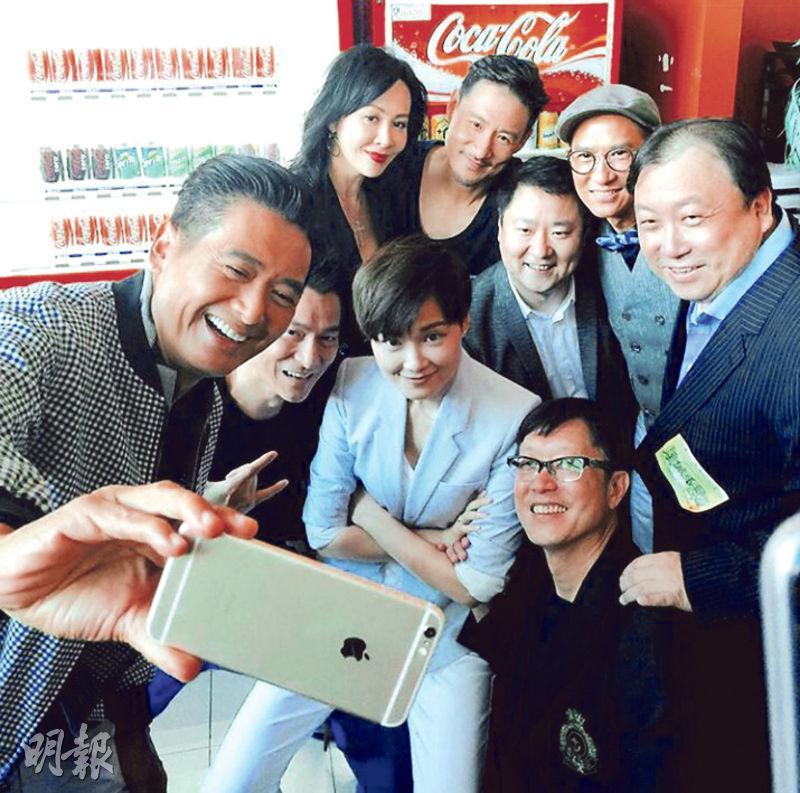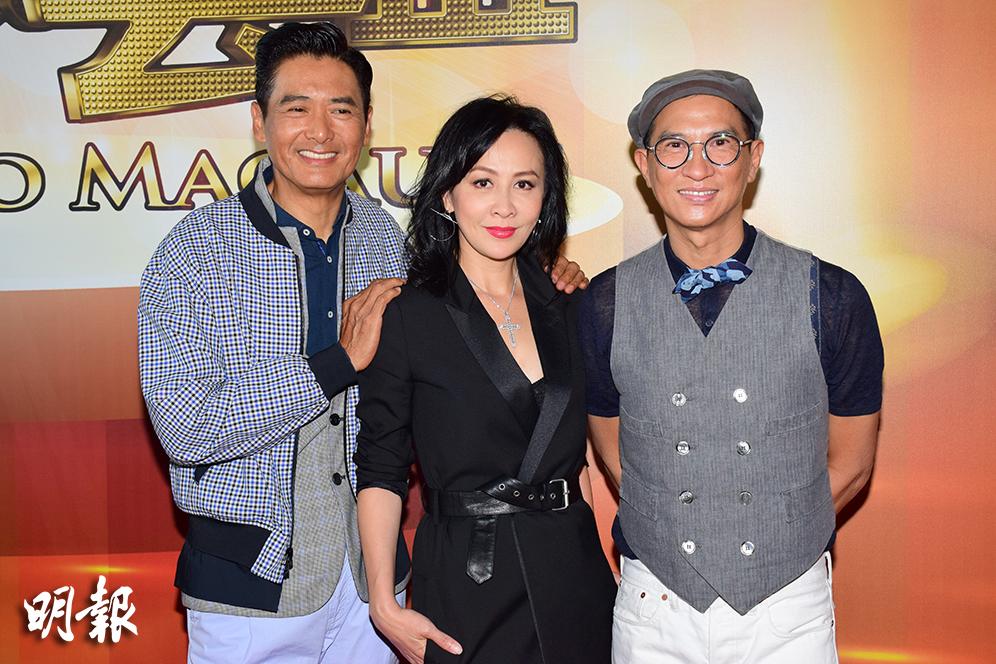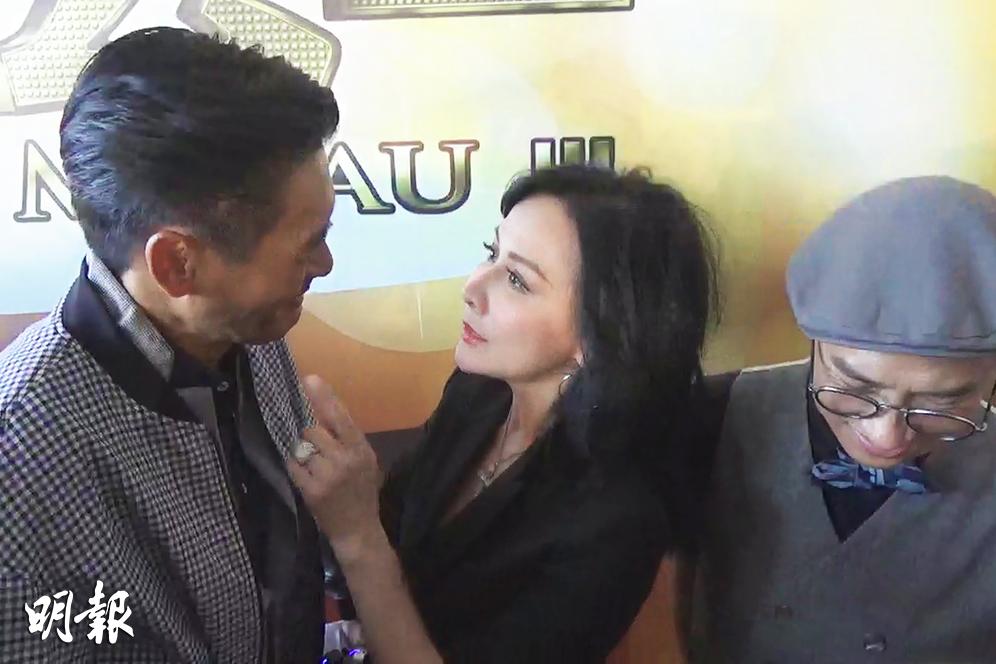 Carina Lau jokes that Chow Yun Fat made a lot from the backend of the previous film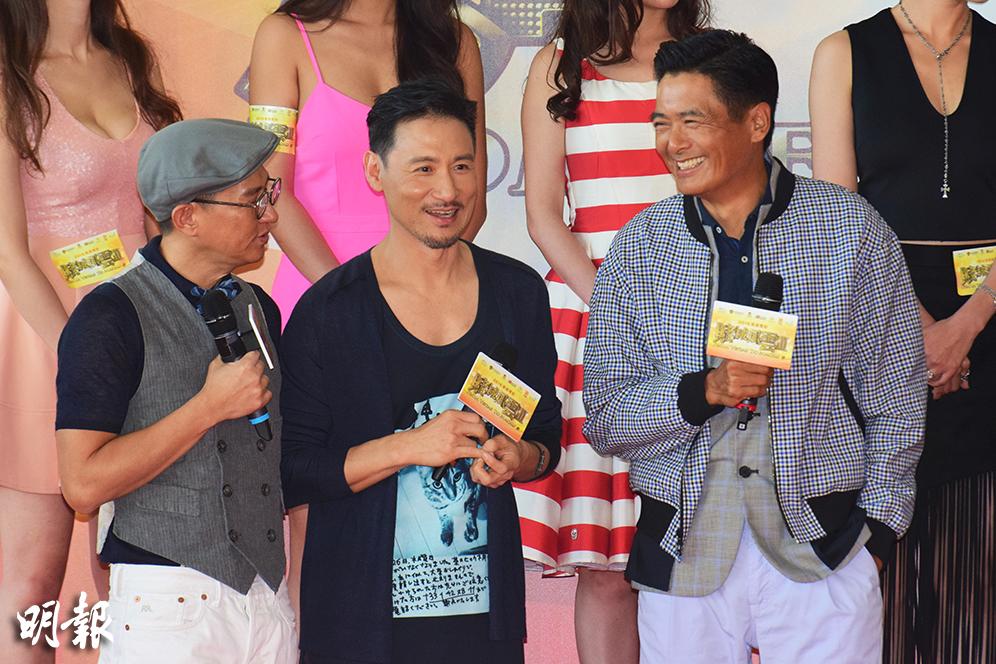 Nick Cheung, Jacky Cheung, Chow Yun Fat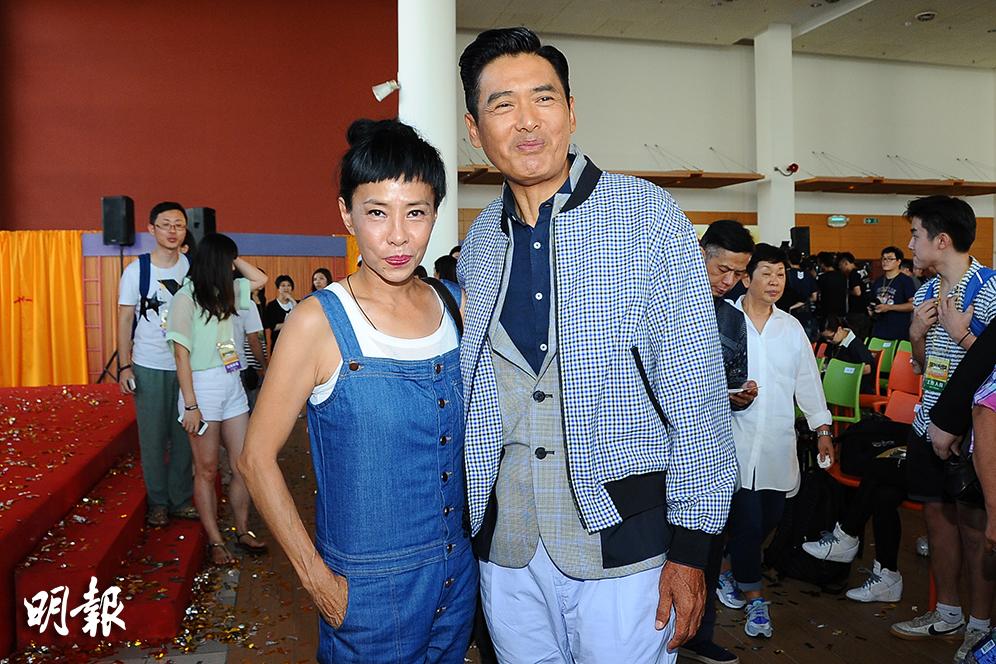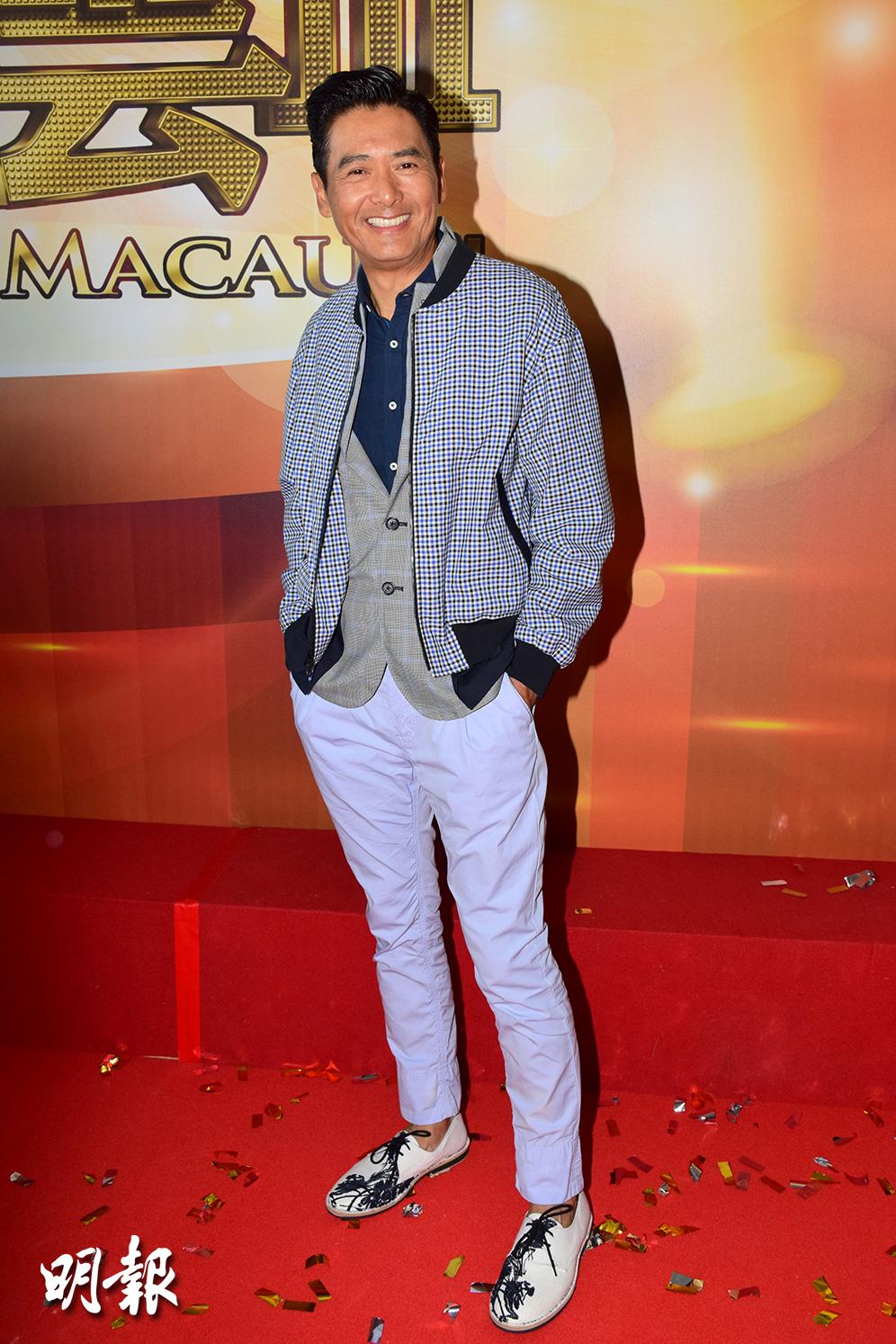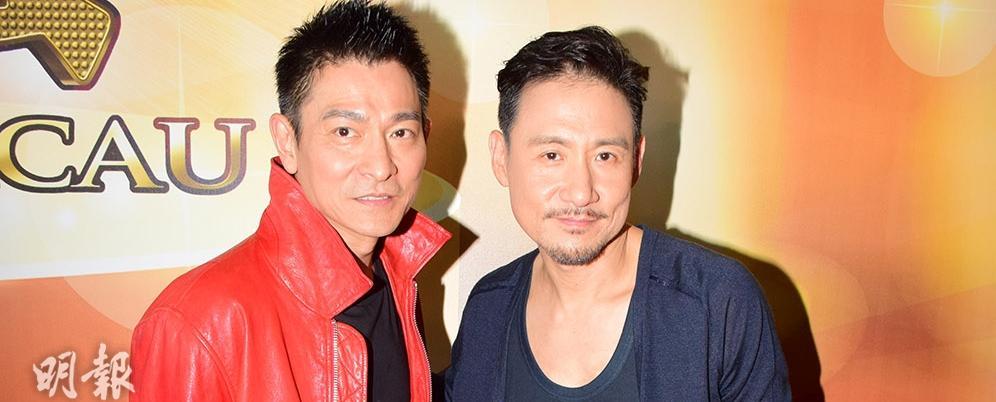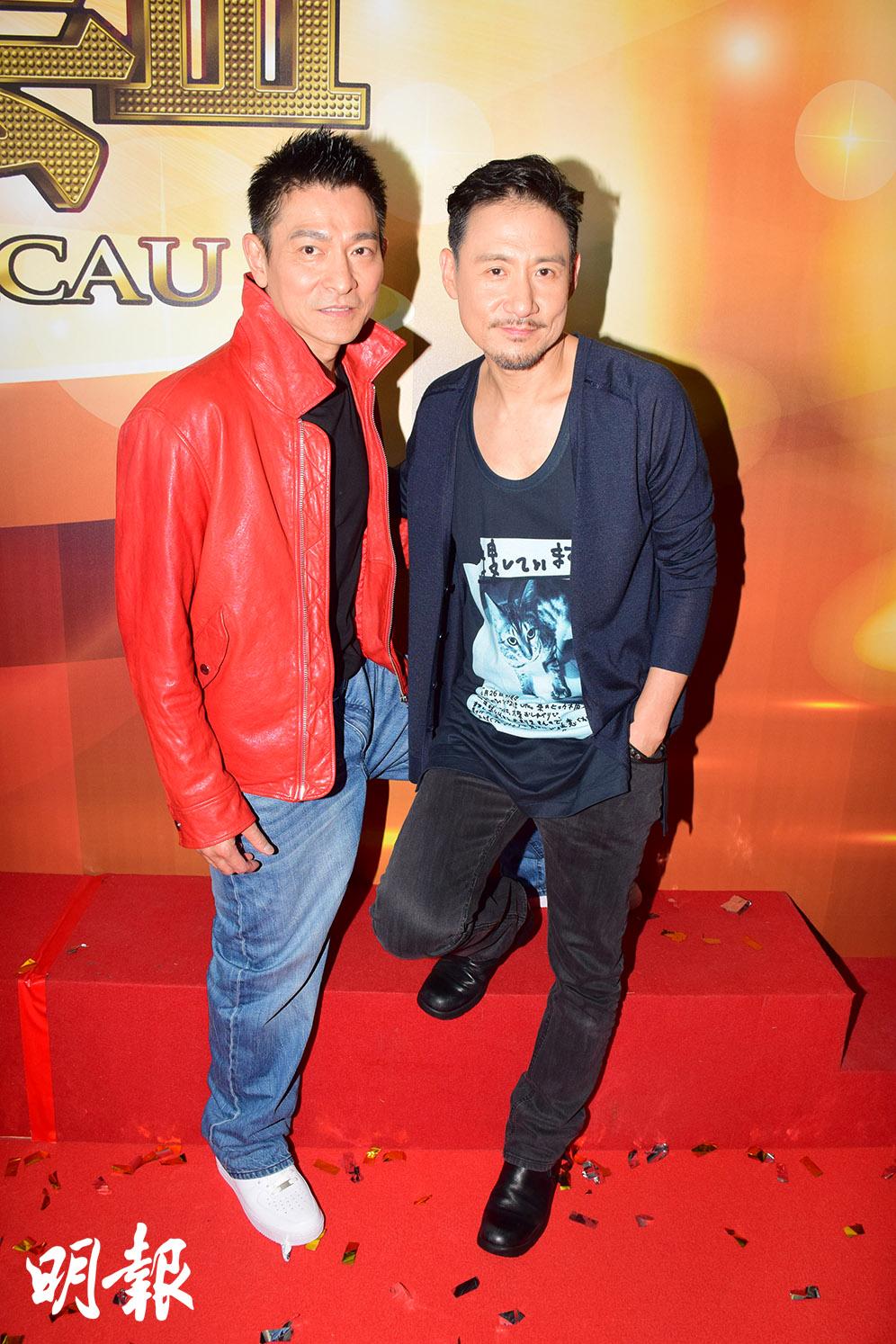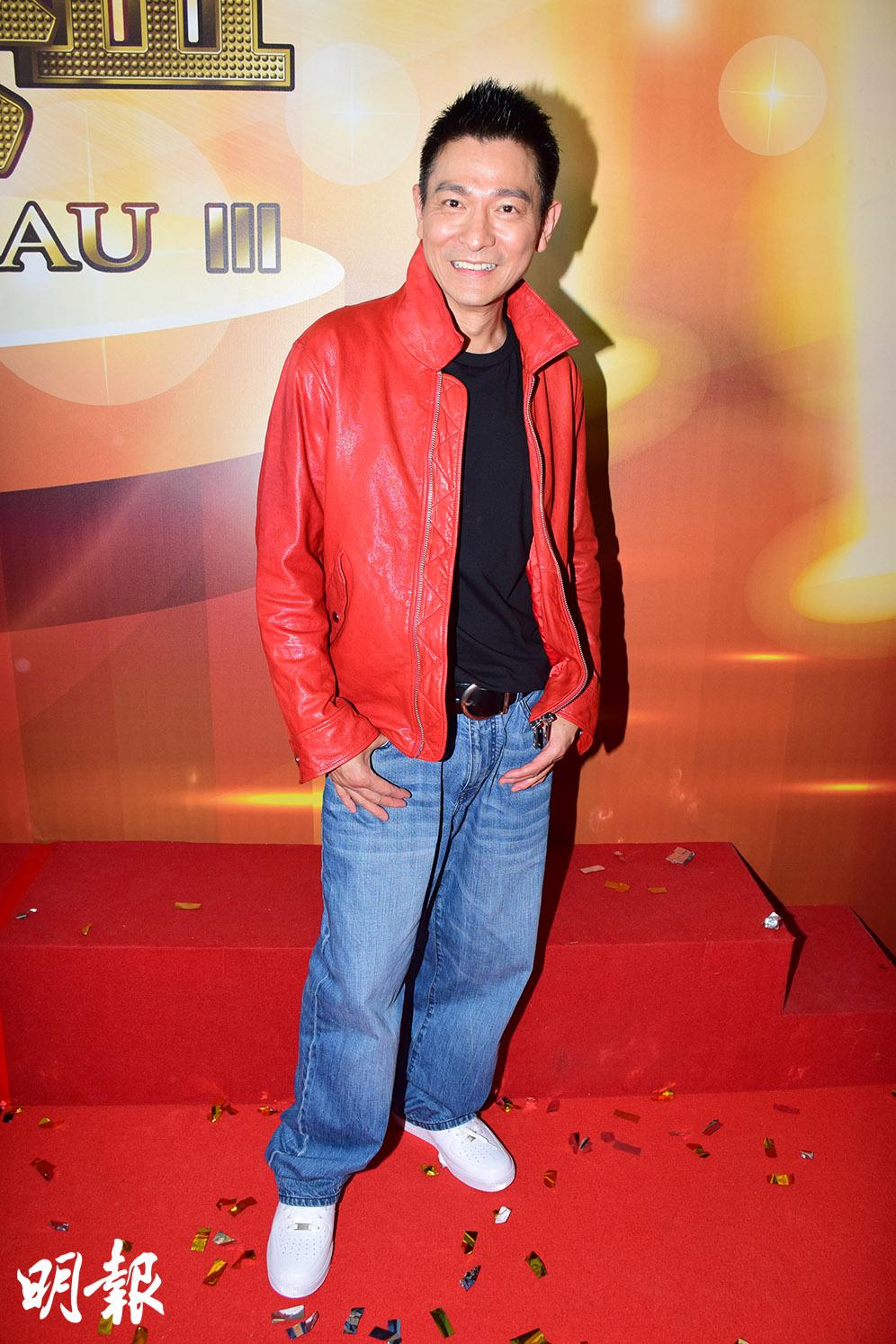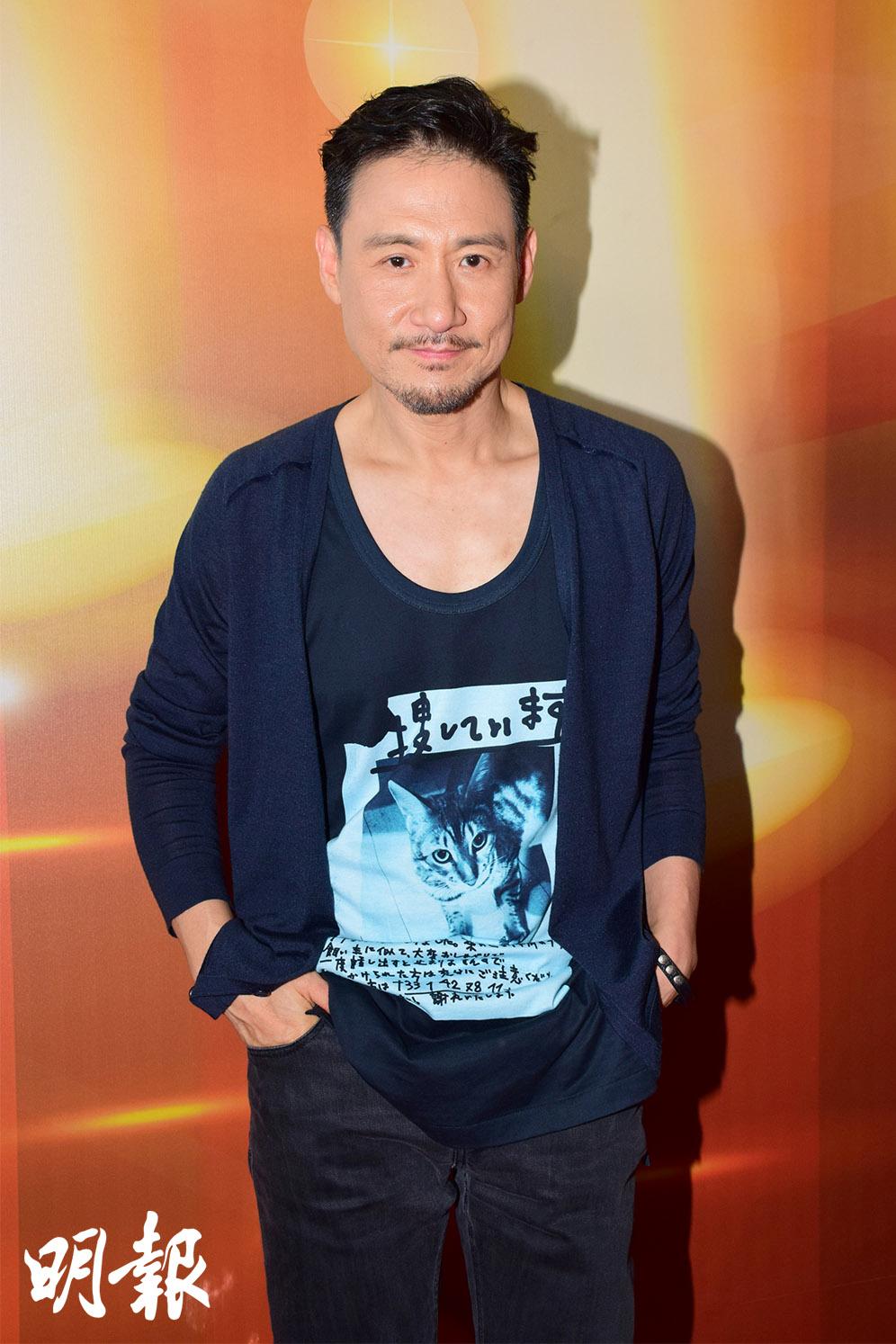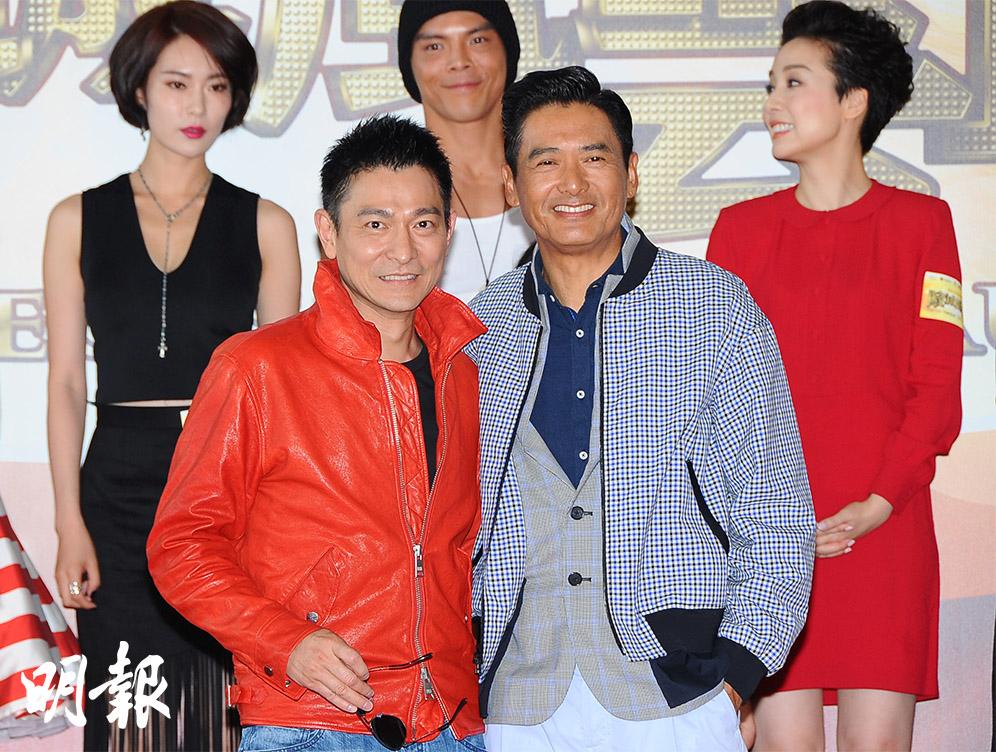 courtesy of mingpao.com
courtesy of singtao.com
When asked about his salary, Chow Yun Fat says, "Asks Mrs. Chow!"
Chow Yun Fat, Carina Lau and Nick Cheung
Fat Soh, Fat Gor
Chow Yun Fat's GOD OF GAMBLERS returns after 25 years
Andrew Lau, Iris Chung, Anita Chui
When Iris Chung and Chow Yun Fat take a selfie, Anita Chui makes her face
Anita Chui is all smiles again when Chow Yun Fat takes a selfie with her
Wong Jing says that Chow Yun Fat will have a part in his 100th film THE INVINCIBLE 12
courtesy of on.cc
Wong Jing and Andrew Lau Wai Keung produced and directed 2016 Lunar New Year film FROM VEGAS TO MACAU 3 (DOH SING FUNG WON 3) yesterday held its prss conference, attending actors included Chow Yun Fat, Andy Lau Tak Wa, Nick Cheung Ka Fai, Jacky Cheung Hok Yau, Carina Lau Ka Ling, Chris Lee Yuchun. Jing Girls Anita Chui Bik Ka, Iris Chung Choi Hei and Xu Dongdong dressed provocatively. After 25 years, the GOD OF GAMBLERS (DOH SING) team reunited. Wa Jai even appeared in his Dagger Chan costume. Fat Gor became the focus as the other actors fought to get a photo with him.
Wong Jing said that this story will be a continuation of the previous film. The new addition Hok Yau will play Ka Ling's lover, an arms dealer and a casino tycoon; in the film he felt that Fat Gor swindled Ka Ling and will challenge Fat Gor. Lau Wai Keung said that he was very afraid with the third film, but everyone have had a lot of fun.
Fat Gor said that he could not sleep for several nights and was very happy that the boss gave them a chance. They did not work together for years. In particular the last time he worked with Hok Yau was in THE EIGHTH HAPPINESS (BAK SING BO HEI). He said, "For 25 years we waited before we got to work together again. I don't know if I will be able to make another film if I have to wait another 25 years! I will be in my 80s then." Ka Ling said that her character already died in the last film. This time she would just lie down and still get paid her full salary because Hok Yau saved her.
Wa Jai pointed out that he will play Dagger Chan again. In the first two films he did not participate. Two nights ago he went on the set to watch Hok Yau and Fat Gor's performance and take the chance to learn. Fat Gor joked, "I discovered that actually Ka Fai's and my acting are so rotten." Ka Fai joked, "It's not my problem, it's Wong Jing's problem." Hok Yau said that he was already used to playing the villain, now no one is asking him to play the hero. Playing Lung Ng again, Charles Heung Wa Keung yesterday said that he has been retired for 25 years. He could no longer fight, his abilities have all been left to his son "Lung Sap Ng" Jacky Heung Jor.
After the event, the actors spoke to the media. Fat Gor said that this time he will focus on romance and will not have as many action scenes as his co-stars. Ka Ling said that only Fat Gor alone has read the entire script. Fat Gor joked, "An actor has to have a foundation." This time Fat Gor and Ka Ling will reunite in a dream, but they will not have a kiss scene. Ka Ling joked, "No way! I have to apply for it." Fat Gor was afraid that in another 25 years he will not be able to make it. Ka Ling said, " I will definitely keep you company, age is just a number." Fat Gor joked that they could make ON GOLDEN POND as they shook.
This time Fat Gor played Ken and Ko Chun but was only paid once. However he revealed that this time he got a raise, as for how much he would have to ask Mrs. Chow. Ka Ling stared at Fat Gor and said, "You got backend, only you and no one else." Fat Gor then showed off his acting skills and said, "So you are questioning me?" Ka Ling said that she did not, she was only envious. Fat Gor said, "Don't talk until you take a hike with me, I will push you off the hill."
Wa Jai said that his red leather jacket was new, but he did not have enough time to grow out his hair. Speaking of working with Hok Yau, he said that at first they worked together on AS TEARS GO BY (WONG GOK KA MOON), the last time was BLOOD BROTHERS (GONG WU). Originally he wanted to remake AS TEARS GO BY, but he asked Wong Kar Wai and they had no idea who the copyright belonged to. Hok Yau said that this shoot constantly changed the script. Originally he and Wa Jai had no scene together. Now they do. Speaking of playing Fat Gor's romantic rival, Hok Yau said, "I never would have guessed it either. I used to play Fat Gor's little brother." Will Wa Jai and Hok Yau sing the theme song together? Hok Yau said that it will depend on Wa Jai; Wa Jai said of course that will be great. The media said that Fat Gor can join them too. Hok Yau joked, "Fat Gor can rap, Ka Ling was once a singer too."