courtesy of singtao.com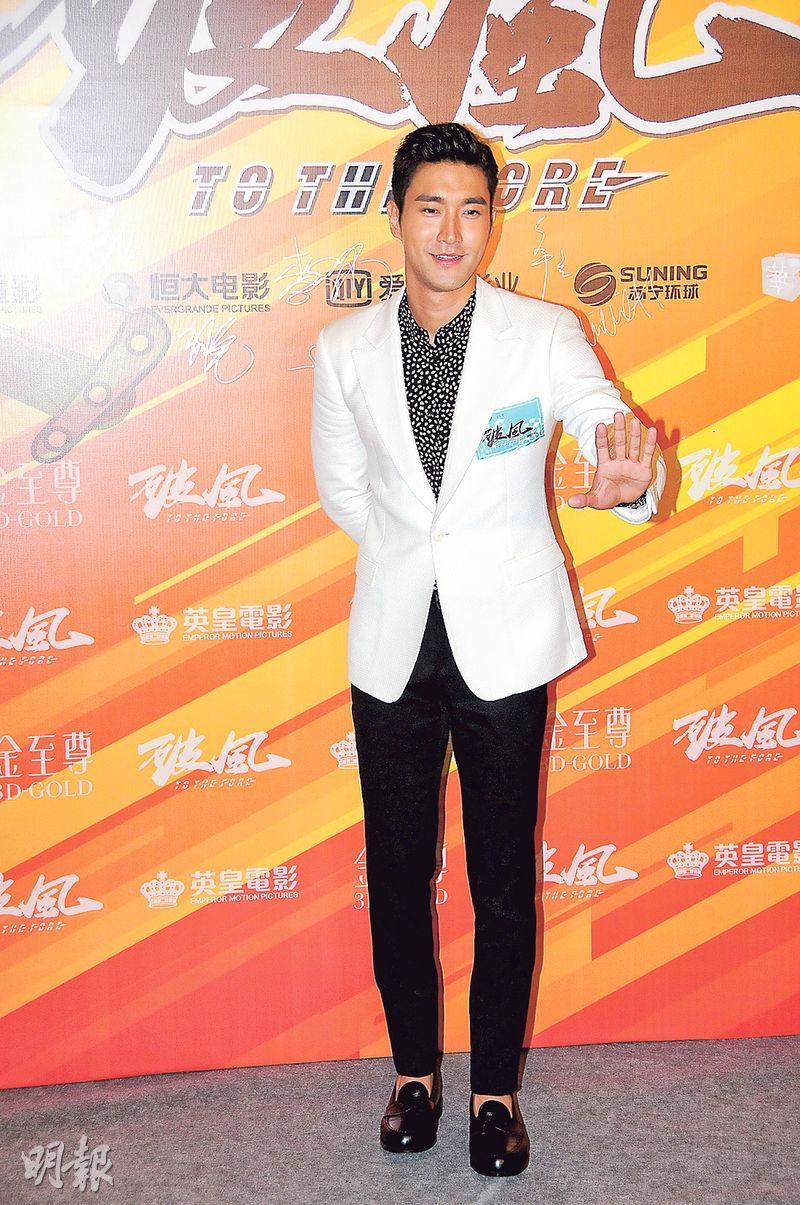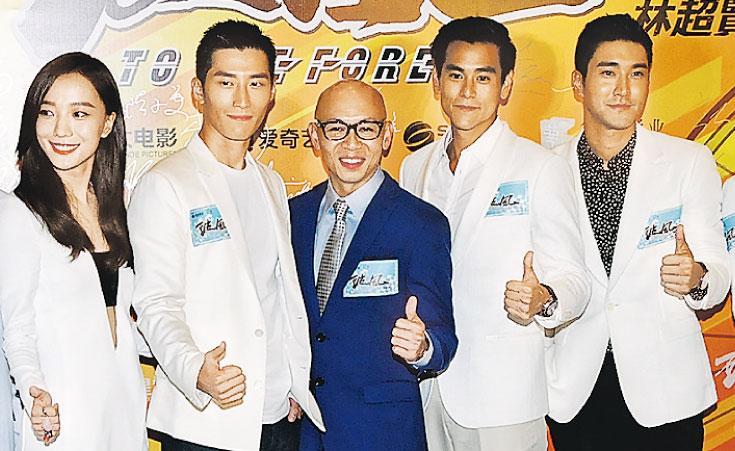 Wang Luodan, Shawn Dou, Dante Lam, Eddie Peng, Choi Si-Won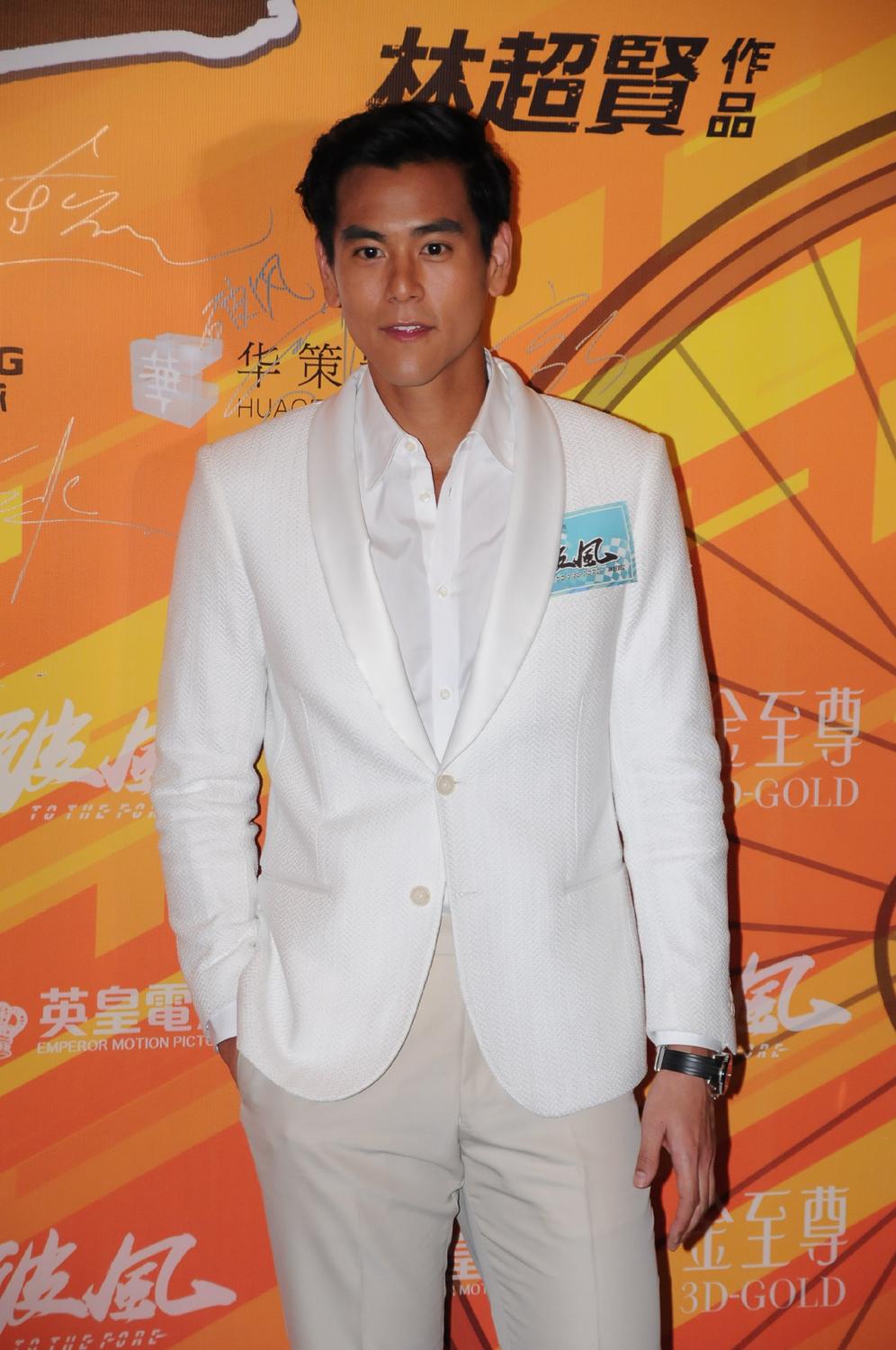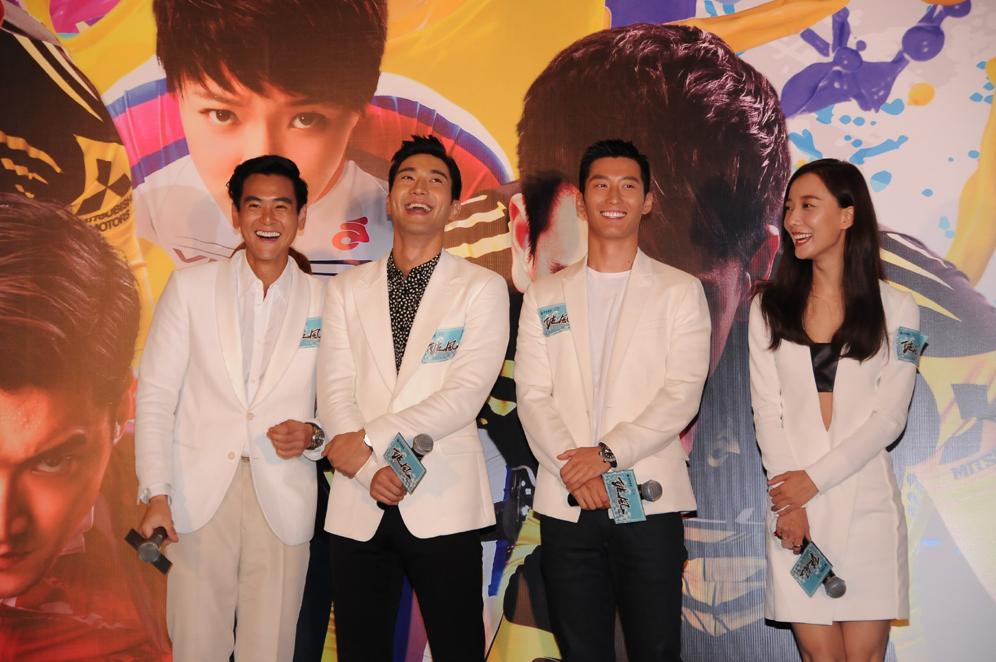 courtesy of mingpao.com
Eddie Peng, Choi Si-Won and Shawn Dou make the trademark Super Junior pose
Wang Luodan
Carlos Chan and Andrew Lin both look forward to the diving film
courtesy of on.cc
The Dante Lam Chiu Yin directed film TO THE FORE (POR FUNG) two nights ago held its premiere. Three hunks Choi Si-Won, Eddie Peng Yu-Yan and Shawn Dou Xiao appeared with Wang Luodan, Carlos Chan Ka Lok and Andrew Lin Hoi.
Over 200 fans showed their support. Most were Si-Won fans. When he appeared fans kept screaming "Oppa". Then Si-Won, Eddie and Dou Xiao made his team Super Junior's trademark gesture and fans shrieked. Since the fans were so passionate, Si-Won said to them, "I love you!"
After the ceremony the director and the actors spoke to the media. Speaking of the shoot, Lam Chiu Yin said that every location was a big challenge. The actors put a lot of physical labor into many scenes. They were very daring, especially Chan Ka Lok who worked hard on the shoot after the accident. He was very appreciative.
The director reportedly wanted the original team to make a diving film. Lam Chiu Yin said that this project would take many years to make because the training alone will take three years, the planning two years. How else would the (actor) be able to turn their body? He admitted that he admired diving athletes very much because it was a very tough sport. Eddie said that he wanted to play the diving coach. Lam Chiu Yin said that he actually wanted to "duck" out.
Chan Ka Lok pointed out that if they would really make a diving film, he would need a lot of time to prepare because he was less flexible. Si-Won said that if the director asked he definitely would, as he had no choice. Will he start his military service at the end of the year? Si-Won said that this time he was promoting the film and would not talk about other matter.
Eddie and Dou Xiao in the film had romantic scenes with Wang Luodan. In the end Dou Xiao lost. Who would Wang Luodan choose in real life? She admitted that she liked them both because they both were very excellent. Would Dou Xiao want to beat Eddie in real life? He pointed out that they were close friends. Eddie said that Dou Xiao's personality was better than his, not to mention how handsome he was. Dou Xiao immediately returned the favor and praised Eddie on his surfing.