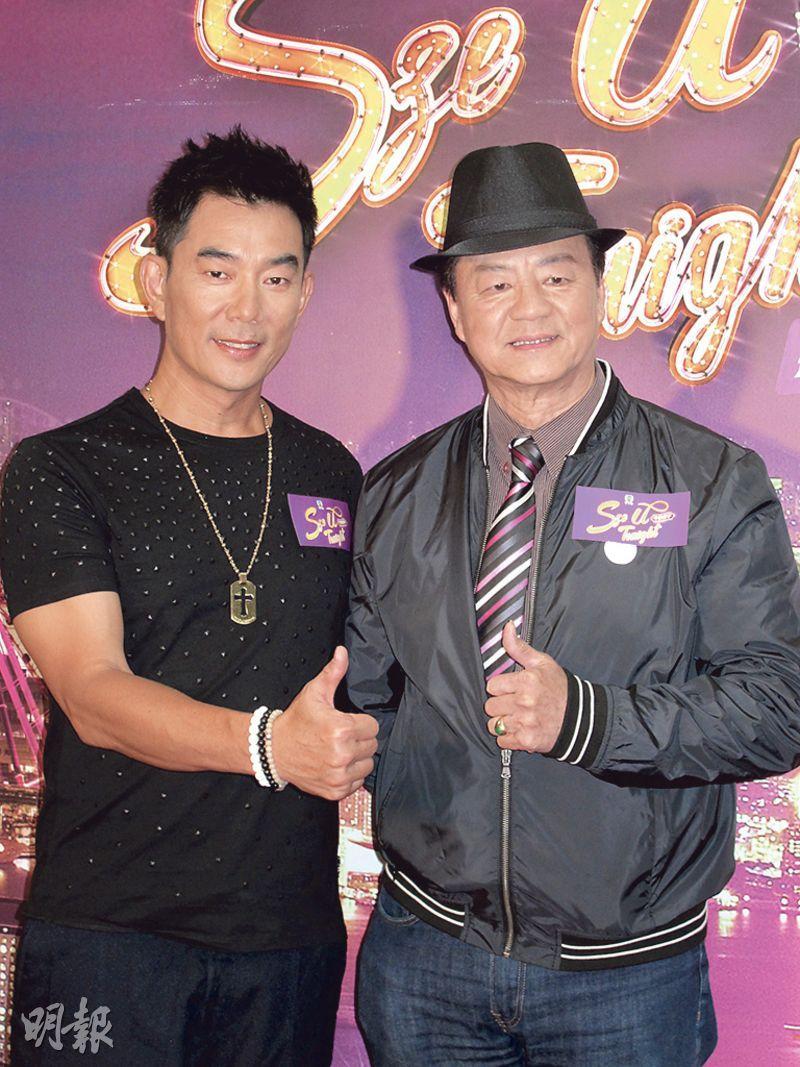 courtesy of mingpao.com
Chrissie Chau injures her knees during a chase scene
Ti Lung
courtesy of on.cc
Richie Jen (Yam Yin Chai), Ti Lung, and Chrissie Chau Sau Na two nights ago were guests on the TVB program SZE YOU TONIGHT. Sister Na earlier fell onto her knees during a chase scene, injured herself and aggravated her old wound. Two nights ago her left kneecap was still bandaged while her right one was bruised. She said that she had to watch she ate. Has her injury affected the production progress? She said that luckily all the action scenes were done.
Siu Chai lately has been busy with the promotion of his directing debut ALL YOU NEED IS LOVE (LOK PAU BA OI CHING). Brother Lung in the film played a loving captain. Siu Chai said that the character inspiration came from Shu Qi. She said that in France an old man would book a table at a certain restaurant every year and asked for two settings. After he arrived, he would dance by himself to reminisce his time with his wife because he promised that he would only dance with his wife in this lifetime. Siu Chai even asked an instructor to teach Brother Lung to dance the Foxtrot. When the instructor wanted to hold Brother Lung's hand during the lesson, Brother Lung said, "I would only hold my wife's hand." Siu Chai said that the character had to be Brother Lung. Brother Lung said that this dance scene made him lose sleep every night, but Siu Chai was a good director. His sincerity moved him to make the film. Brother Lung said, "I play his old man, without me there is no him."
Siu Chai yesterday continued to promote the film on the radio. Speaking of not being able to travel with his family this summer, he said that since he directed the film it was worth him sacrificing his time with his family. He admitted that his son complained, but this was how this business was. Sometimes he would feel disappointed but he could do nothing about that.
Siu Chai also revealed that he turned down a lot of jobs for this film, including the Mainland reality show that paid an astronomical sum. He said, "It was really attractive, even concerts and movies don't pay that well. So this time I burnt a lot of money." He admitted that after the film promotion he might do a reality show. Reportedly the Mainland will tighten reality show restriction. Siu Chai agreed. "It's too much, many people stop acting to do reality shows."