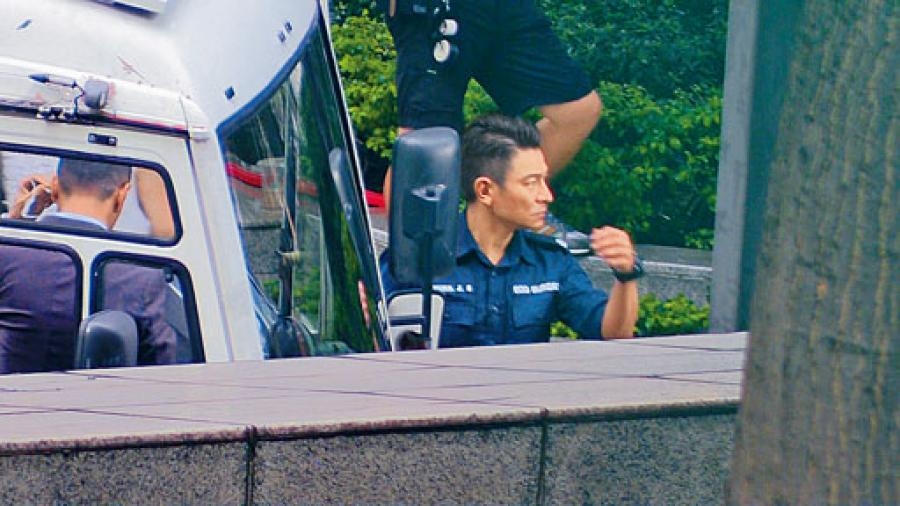 ccourtesy of singtao.com
* (2016/06/05) The Andy Lau Tak Wa invested, produced and starred new film SHOCK WAVE (CHAK DAN JUEN GA) is in production now. Yesterday the film shot on location in Wan Chai. The team erected wooden barriers to keep outsiders from affecting the production progress. Prop police vehicles, metal barricades and a dozen or so extras in police uniforms were on hand.
Wa Jai was very handsome in his police uniform. The scene seemed to be about a bomb being found. Wa Jai discussed how to defuse the bomb with Philip Keung Ho Man. During the shoot director Herman Yau Lai To often rehearsed with them.
Ron Ng Cheuk Hei also had a part in the film. Yesterday he appeared in a Special Duties Unit uniform. Wa Jai spoke with Ron. Due to the heat Ron took off his uniform for a breather between shoots.