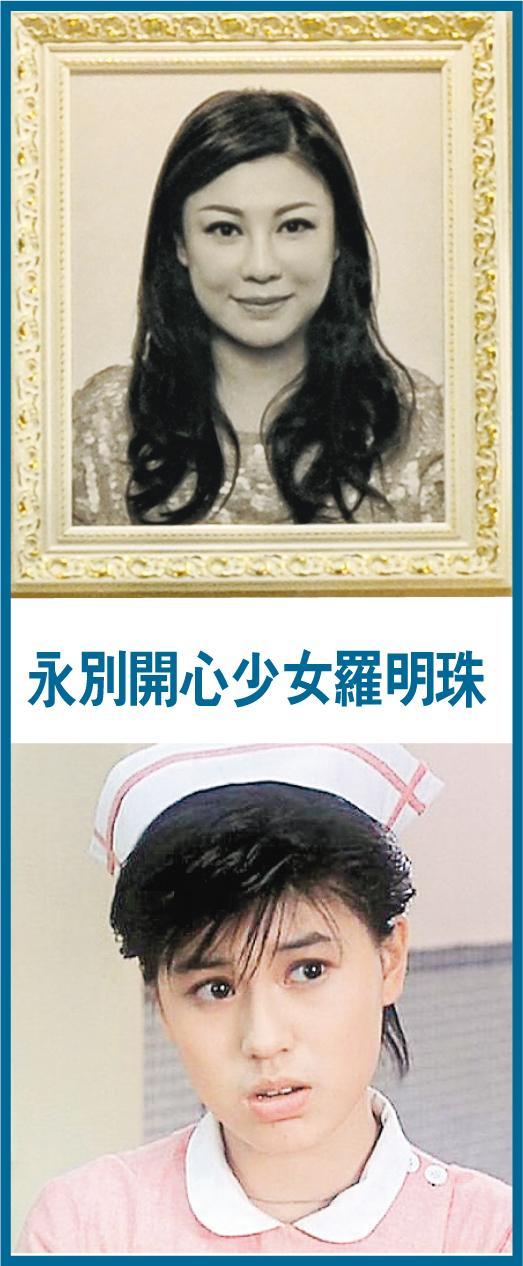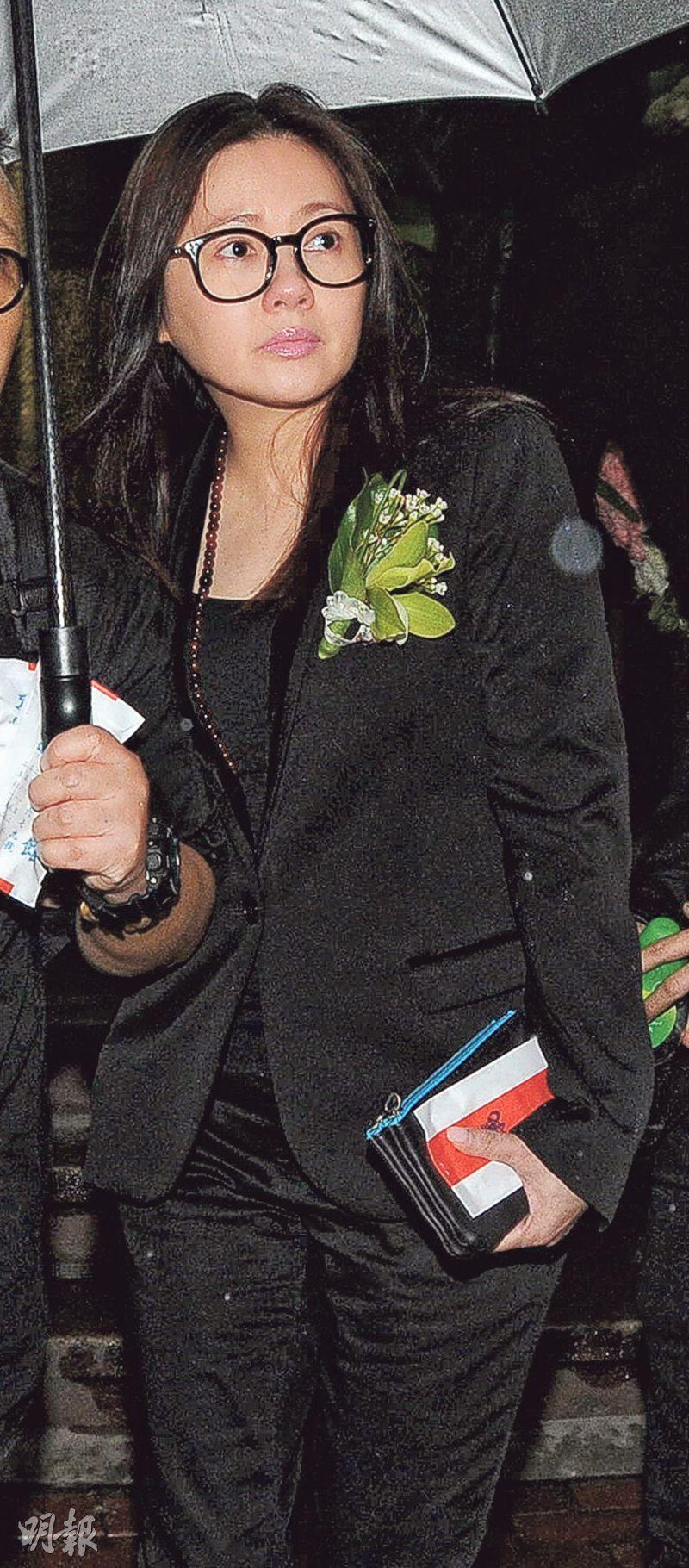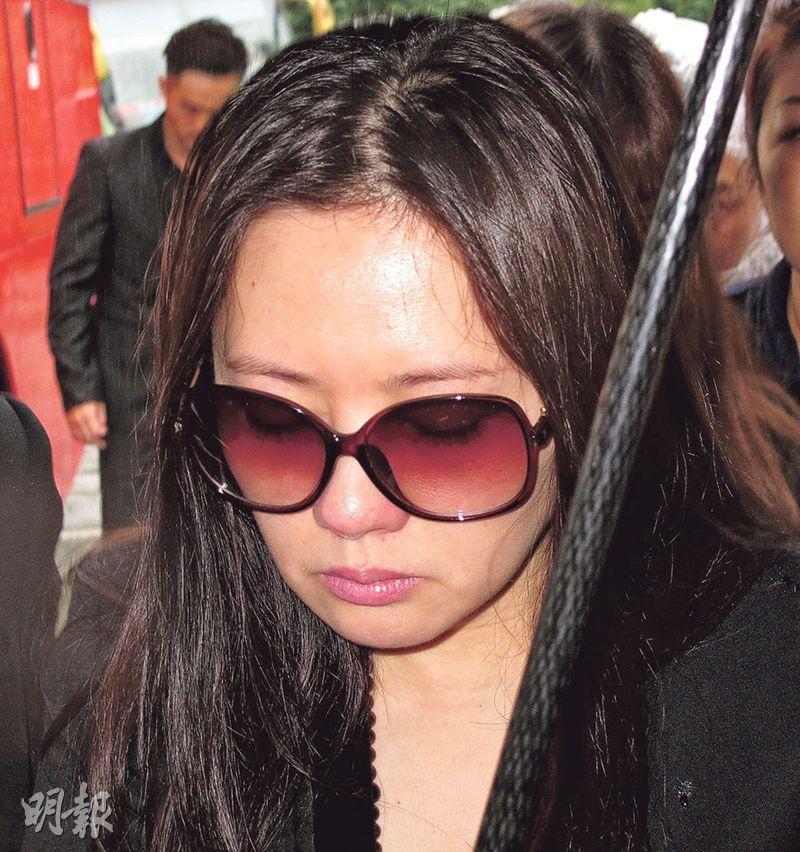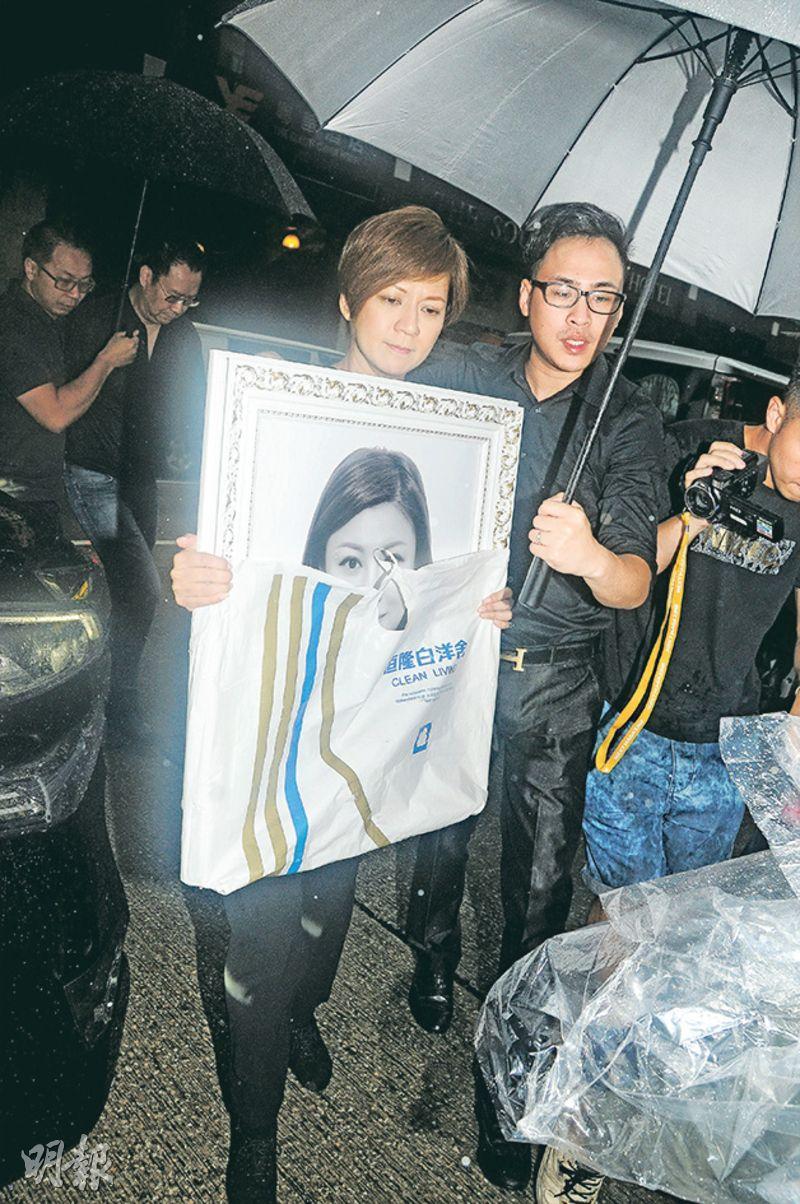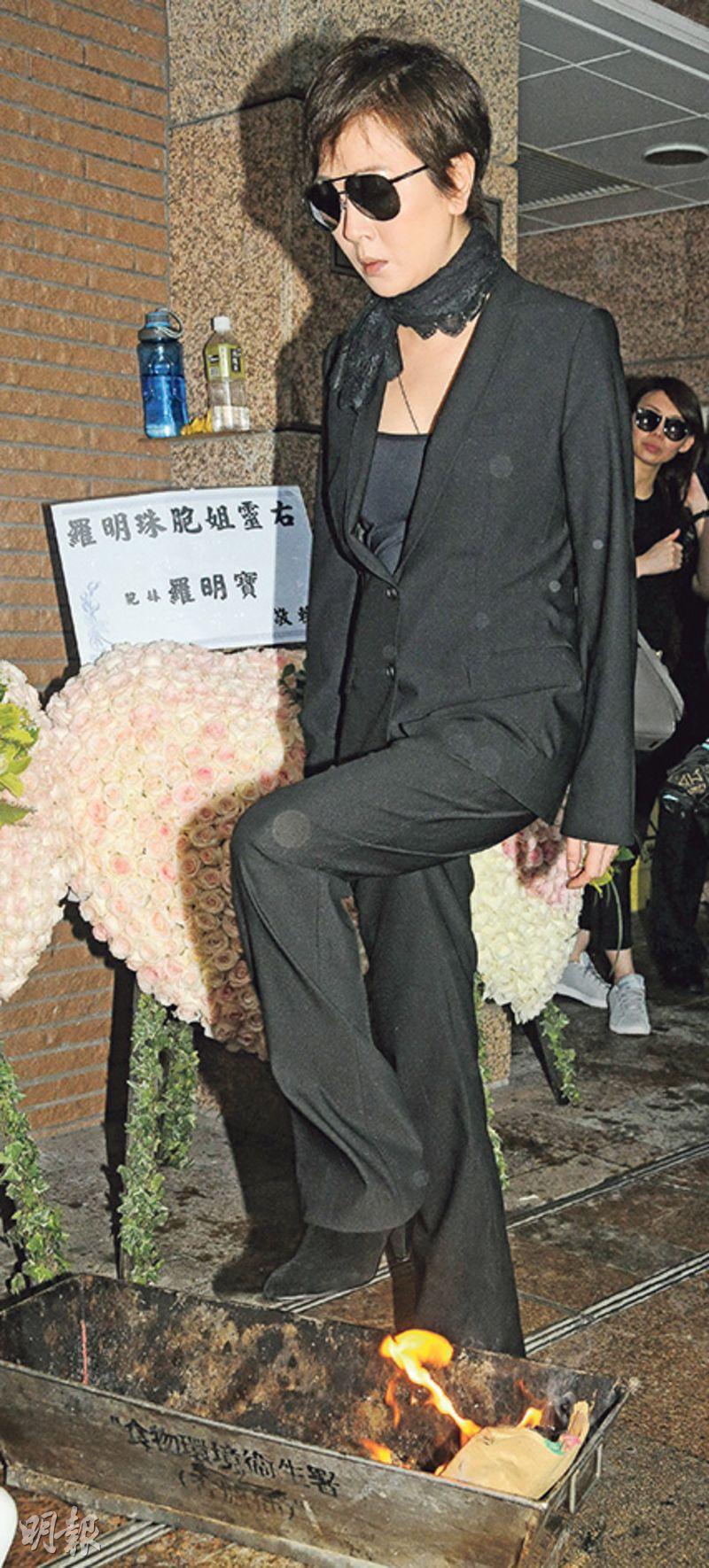 Fennie Yuen steps over fire upon exiting the crematorium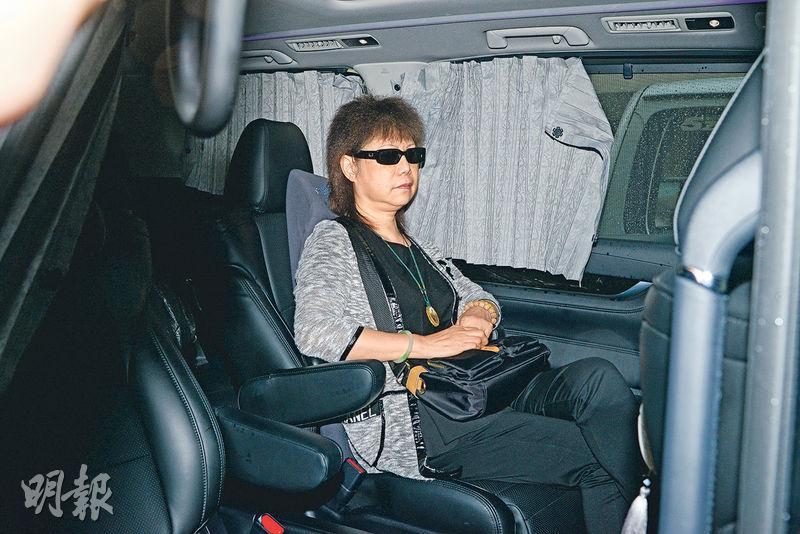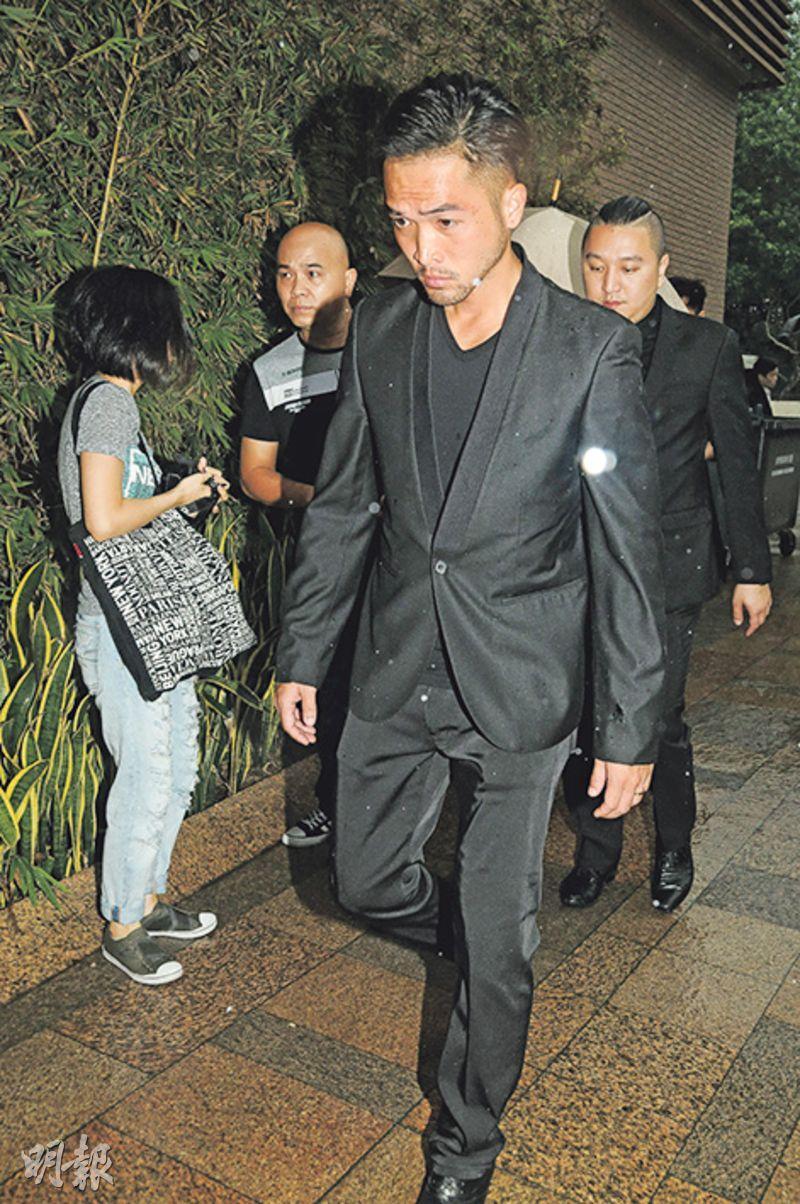 Penny Chan
courtesy of mingpao.com
Tang Siu Juen and Fennie Yuen are among the pallbearers
Rachel Lee switched to sunglasses to hide her tears
Fennie Yuen sadly bids her former co-star farewell
Bonnie Law's sister carries the photo in sorrow
Mama Law
Tang Siu Juen
courtesy of on.cc
"Happy Girls" Bonnie Law Ming Chu passed away at age 47 from heart disease. Yesterday morning at 9AM her funeral took place at the Hong Kong Funeral Home. Her remain was transported to the Cape Collinson Crematorium as the loud and cheerful Happy Girl bid farewell.
Around 8:30AM, Law Ming Chu's family and friends including Happy Girls members Fennie Yuen Kit Ying, Rachel Lee Lai Chun and friend Winnie Yuen already arrived. High monks chanted scriptures. Sister Chun just broke up with boyfriend Calvin Poon Yuen Leung returned from a trip to Taiwan and rushed over to bid farewell. After the ceremony around 9AM, Law Ming Chu's coffin was brought out. Due to rain the workers covered it with blankets and carried Law Ming Chu's final photo to the hearse. Then Yuen Kit Ying, Lee Lai Chun, Winnie Yuen, friends and family boarded buses for the cremation.
Law Ming Chu's mother was completely heartbroken. Pallbearer Yuen Kit Ying wore sunglasses, which could not hide her sorrow. Sister Chun was still in tears as friends held an umbrella for her and lent her a hand. Reporters asked if Sister Chun would attend the cleansing banquet, she had no expression and did not respond. Family and friends sent Chu Nui on her final journey at the Cape Collinson Crematorium, then took the bus to North Point for the cleansing banquet. Although Mother Law still needed assistance when she left, she appeared to be calmer. Chu Nui's sister left with her final photo.
Law Ming Chu's friend Penny Chan Kwok Fung said that he met Chu Nui when he got into the business. No one would be in good spirit when sending her on her final journey. I told those around me to 'hold it back', hoping that she would rest in peace." Was Lee Lai Chun very heartbroken? He continued, "They have known each other since they were little, it's like losing a family member. Sorrow would be inevitable." Mother Law attended the cleansing banquet. He said, "She tried to make herself feel a little more comfortable. Ultimately she was her daughter, she needed time to let go. However family and friends would keep an eye on Mother Law!"