courtesy of singtao.com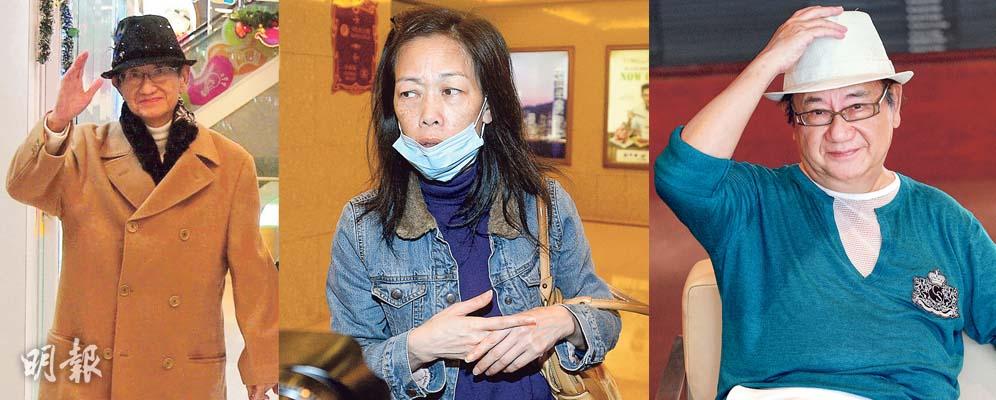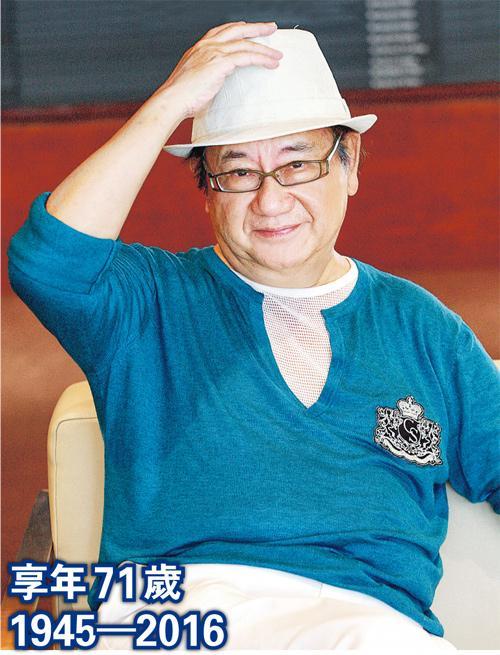 David Lo hoped to spread joy and positive energy to the audience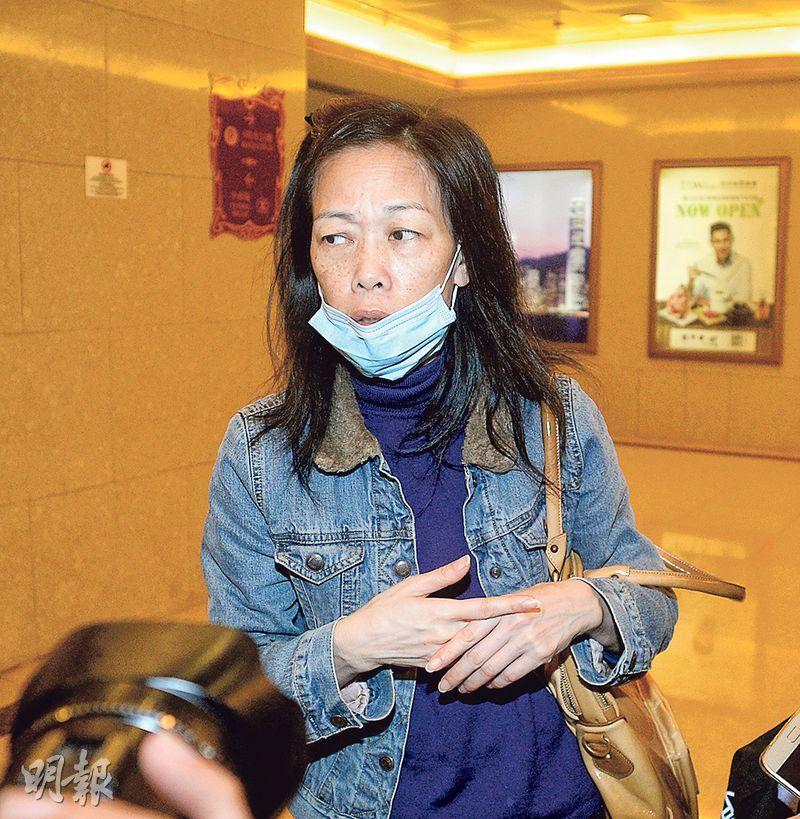 Mrs. Lo hopes to fulfill her husband's wish of continuing to spread positive energy
David Lo was much thinner after his illness but still battled on with optimism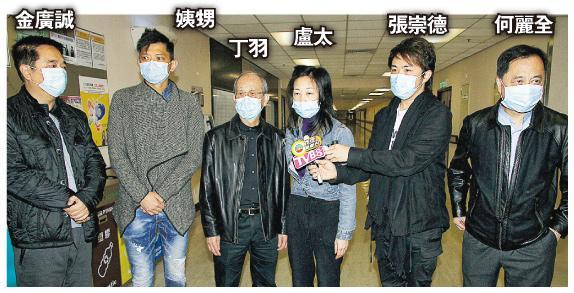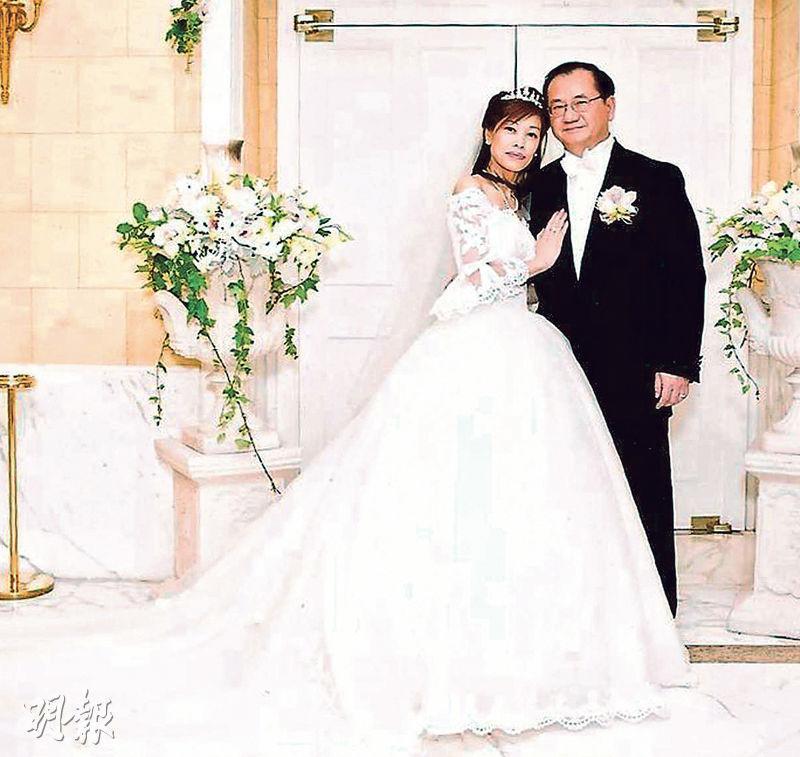 David Lo wed his wife Quiency over a decade ago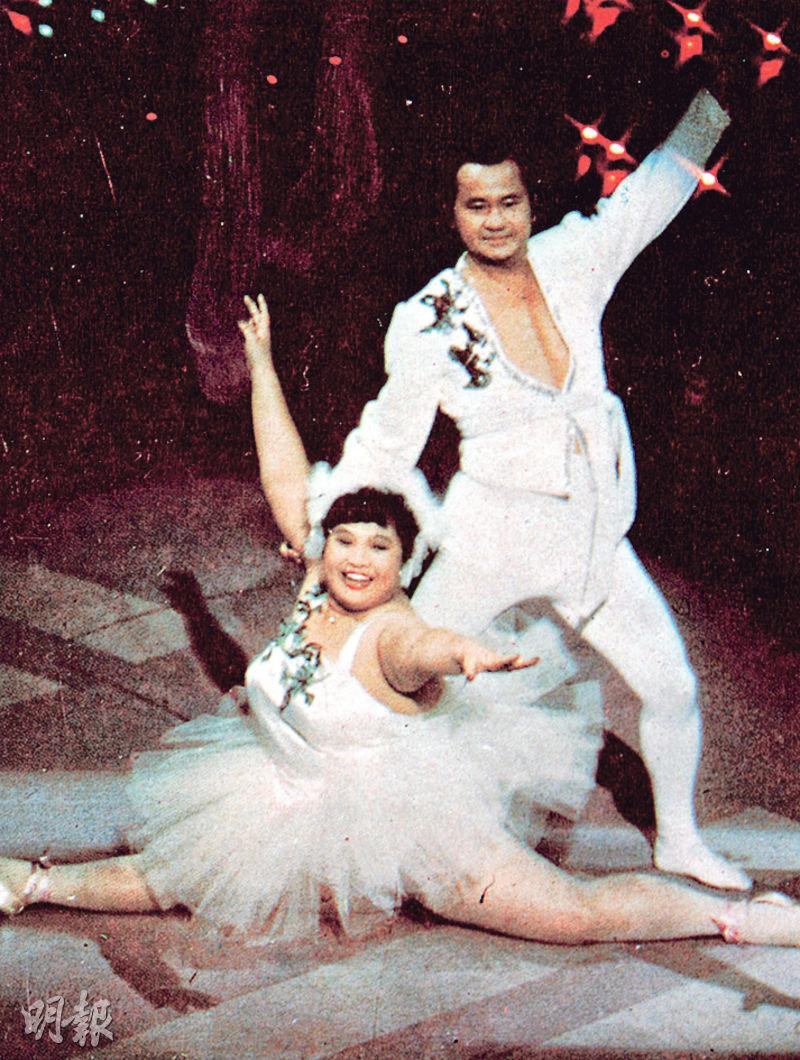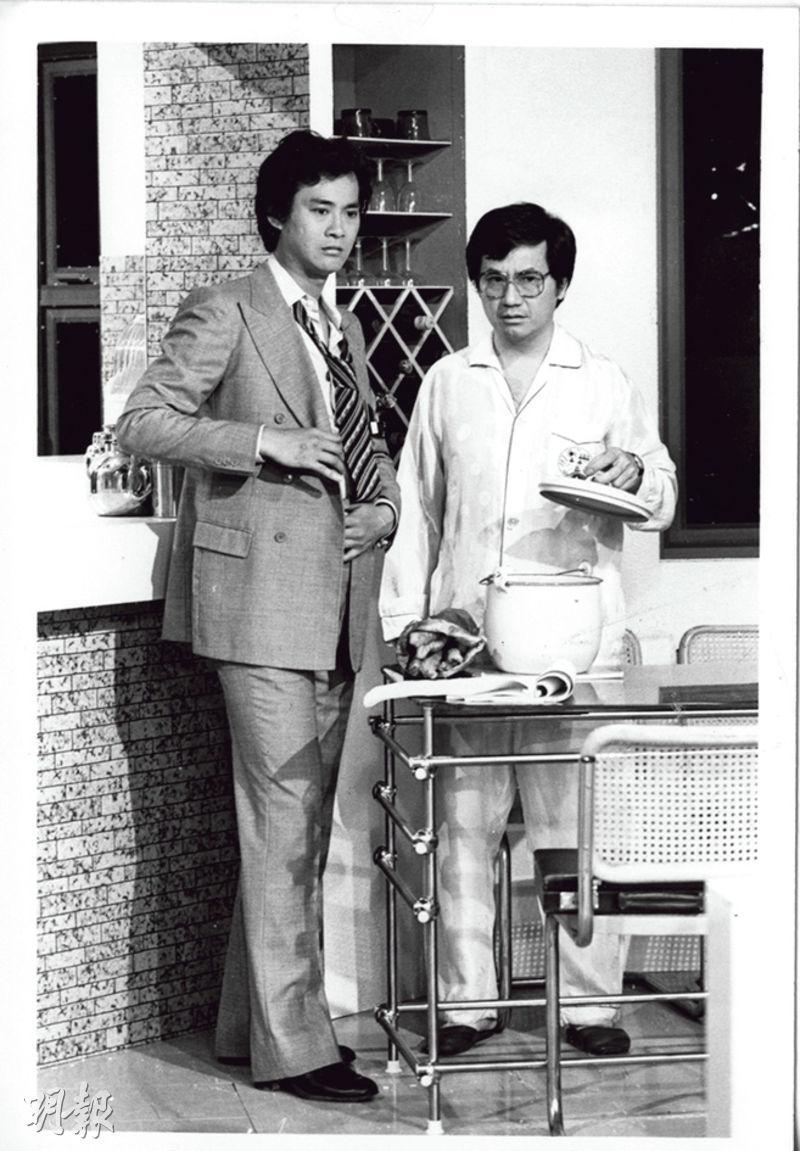 Adam Cheng and David Lo in ODD COUPLE
courtesy of mingpao.com
David Lo has spent his life spreaking joy to the audience. His laughter would endure in Hong Kong forever.
Friend Ting Yu takes the widow out to eat
Mrs. Lo remembers her husband by the sea and often takes calls of condolences
Mrs. Lo stares at the sea, exhausted without any tear or word
David Lo's final performance will open next month
David Lo's classroom was not in operation yesterday
David Lo joined ENJOY YOURSELF TONIGHT in 1975 and became a pillar of the show
THE TWINS
David Lo and Lydia Shum's Swan Lake
courtesy of on.cc
The "founding father of rotten gag", artist David Lo Dai Wai yesterday morning at 6:49AM passed away at the Eastern hospital at age 71. Started his career in 1968 he has been the host of many programs and participated in many series and film productions. The most memorable were his frequently rotten gags on the variety program ENJOY YOURSELF TONIGHT, his impersonation of other artists and celebrities that brought the audience endless joy.
Frequently rumored to have health problems last year, David recently was again rumored to be severely ill. Earlier he admitted that his health condition was less than ideal on social media but told friends not to worry and continue to support his school. David yesterday morning passed away. Around 9AM, widow Mrs. Lo with friend Ting Yu, Ho Lai Chuen, Kam Kwong Sing and Cheung Sung Kei stepped out of the hospital room. Mrs. Lo said that David never gave up. "Yesterday his condition declined after dusk. (Did he use any morphine?) A little because I wanted him to sleep a little better. (Actually what kind of illness did he have?) No comment on personal matter like this, it's not intestinal cancer as rumored." Speaking of any last word from her husband, Mrs. Lo said that David hoped to spread positive energy and expand the classroom. She also revealed that she was packing up her husband's items. Will she hold a public memorial for her husband? She said, "A lot haven't been decided yet, when we have a decision (Eric) Tsang Chi Wai will make an announcement."
Ting Yu who went to the hospital to bid farewell to David revealed that when his friend passed he did not shed any tear and he went peacefully. Former TVB executive Ho Lai Chuen also rushed to the hospital to see David off on his final journey and promised to publish his unreleased drafts again. The Performing Artist Guild also eulogized David on its official Weibo channel, expressed deep sorrow over his passing, thanked him for years of contribution to the Guild, for bringing laughter to the general public and sent its deepest condolences to David's family.
David opened the "David Lo classroom" with talent training classes like hosting, voice work and children playgroups. The classroom was not opened for business yesterday, with a message that said, "Employees Away For Work" on the door and a number that Mrs. Lo picked up. She said that because she had to handle a few things the classroom will close for a few days. The classroom's facebook account has already turned its logo to black and white with Mrs. Lo's personal message, "Thank you everyone for your concern, condolences and blessings. AnAn has already returned to Heaven. I am grateful for your years of endless support love for him. Pineapple Head Sister (Mrs. Lo)"
The Wong Ching Po directed film HAK GWAI (SCARING GHOST) also will have David's performance and will conceivably be his final work. This film with Charlene Choi Cheuk Yin and Michael Miu Kiu Wai will open next month.
David Lo was originally named Lo Wing Fuk. Born in Shanghai in 1945, he graduated from Wan Yan College. In 1968 he enrolled in RTV's second training class. His brothers Lo Yuen and Siu Leung were famous hosts. Due to his outstanding ability to speak and quick responses, before graduating he was already assigned to host his first variety program. In 1975 he and Siu Leung after joining TVB joined ENJOY YOURSELF TONIGHT and served TVB for 17 and a half years. Lo Dai Wai excelled in impersonations and rotten gags, including impersonating Donny Summer (Ha Siu Sing), Bill Tung Biu and American magician David Copperfield. The most classic was his "Fat Swan Lake" performance with Lydia Shum Din Ha for the Po Leung charity show. He appeared in commercials, including an appearance as a rich kid in a rice commercial with the line, "The bills are so wrinkled, how do I spend them! Iron them again!" and his slang "AnAn" have all become classic!
Lo Dai Wai participated in series like THE TWINS (JUET DOI SEUNG GIU) and THE MISADVENTURE OF ZOO (LAU MAN WONG DAI), NEVER DANCE ALONE (NUI YUN KUI LOK BO) was his final television series and his films included I LOVE HONG KONG (NGOR OI HK HOI SUM MAN SHUI). Earlier he revealed that every week he only went to work for two days. The rest of the time he spent on betting on horses and playing mahjong, until 2012 when he became a Christian. Lo Dai Wai served on the Hong Kong Performing Artist Guild council and even opened a school to train speaking abilities and voice work technique.
TVB's comedy star of a generation passes away yesterday. TVB's Tsang Sing Ming expressed a great sense of sorrow and said that it was a loss to show business. TVB remembered this comedy star aired his interviews on last night's SCOOP segment FAREWELL Gag King David Lo. The CLUB SPARKLE interview special with David Lo and ENJOY YOURSELF TONIGHT members as guests will air late night tonight; programs that he, his brothers Lo Yuen and Siu Leung performed in like LIGHTER SIDE OF HONG KONG will air on TVB mobile television starting Monday for seven days.