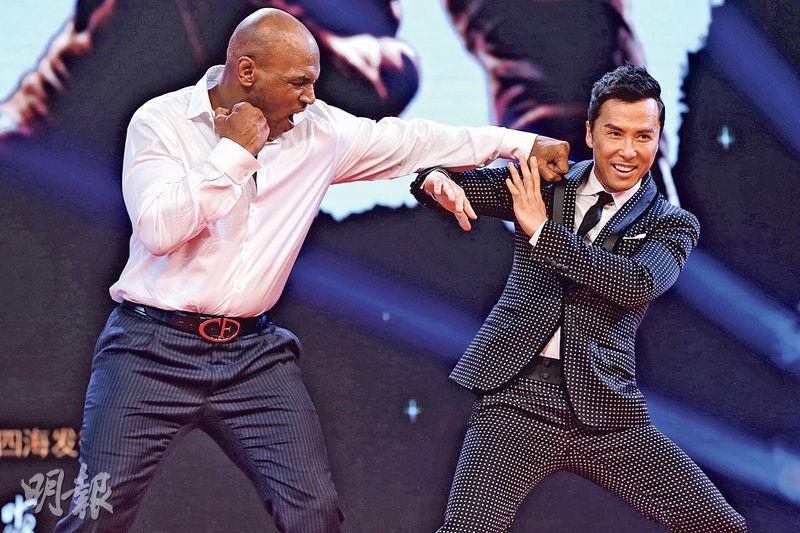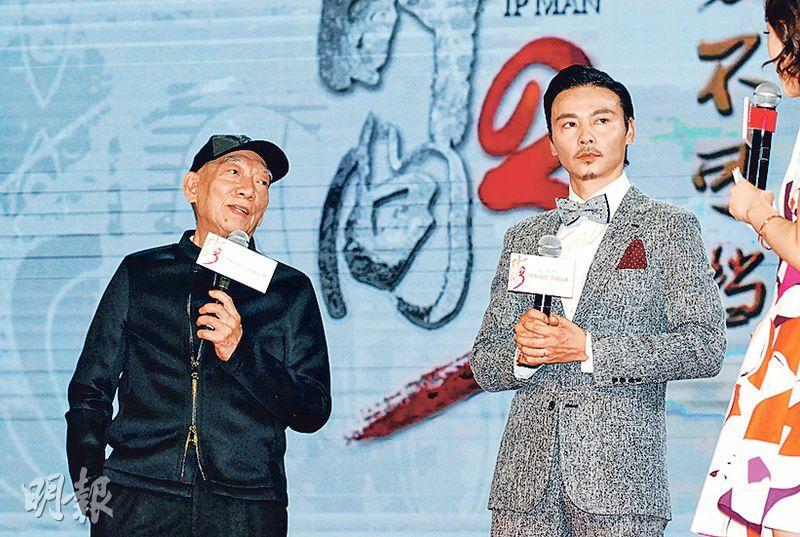 Yuen Woo Ping gives Max Zhang a full score
courtesy of mingpao.com
Donnie Yen presents Bart Cham Dao to Mike Tyson as gift
Although Max Zhang crammed last minute, with his martial art background he picked up Wing Chun
Chan Kwok Kwan thanks the reporters for their congratulations
Chan Kwok Kwan cals his newborn son Chan Chun handsome
courtesy of on.cc
Film star Donnie Yen Chi Tan, Max Zhang Jin, Mike Tyson, Patrick Tam Yiu Man, Chan Kwok Kwan starred in the film IP MAN 3, which was a commercial and critical hit in Hong Kong, Taiwan and other places. Two days ago it held its Beijing premiere and attracted many Mainland media outlets and guests. Chi Tan and Mike Tyson exchanged gifts. Tyson presented him with boxing gloves and Chi Tan presented Bart Cham Dao to represent the film in exchange. Mike Tyson made faces to cheer up the crowd and kept using Putonghua to say "I love you" to the guests in the audience.
Action director Yuen Woo Ping shared the production experience on the stage with Zhang Jin. He praised Chi Tan for being completely in character. Zhang Jin who did not know Wing Chun at all started from zero and gave a full score performance that he was rather pleased with.
Meanwhile Chan Kwok Kwan rushed back halfway through the premiere to Hong Kong after learning that his wife Emme Wong Yee Man was about to give birth. He flew back to Hong Kong overnight and rushed to the hospital. "I am very excited. His name is Chan Chun (Chen Zhen)."
Raymond Wong Pak Ming led the team to the cinema to show appreciation to the audience. When asked if he would make this genre of films again, Yen Chi Tan suggested IP MAN 4: HAPPY GHOST and cracked up the crowd.