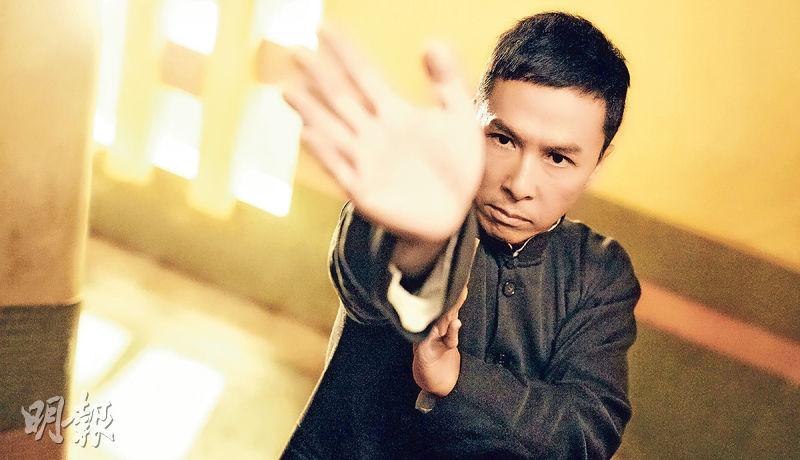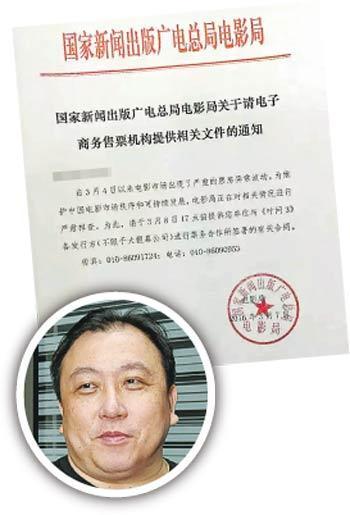 Wong Jing posts the supposedly notice from the State Administration
courtesy of mingpao.com
IP MAN 3's rapid box office rise has caught Mainland authority's attention
courtesy of on.cc
The Donnie Yen Chi Tan starred IP MAN 3 made around HK$ 60 million in Hong Kong. It opened in the Mainland last Friday and made 468 million RMB over 3 days, an even better performance than the Lunar New Year film MERMAID (MEI YUN YU). Many in Mainland media and online communities have accused IP MAN 3 of box office fixing. The film authority even issued a statement two nights ago to ask for the fixed box office numbers not to be counted.
The film authority issued a statement about box office fixing. "The national film ticketing integrated information system and various ticketing platforms could not include or recognize box office obtained through illegal means. The box office information that has already been included in the platform will be removed." The statement asked for an immediate stop of improper marketing behavior and might even take legal action.
Raymond Wong Pak Ming's Pegasus Motion Pictures sold IP MAN 3's Mainland rights for almost 300 million RMB to Mainland businessman Shi Jianxiang's Max Screen company. Then Shi Jianxiang wanted to raise funding with this film as a financial investment project, which the officials halted. However the financial expert Shi Jianxiang of course knew how to promote the film with other methods.
Pegasus Motion Pictures yesterday also issued a statement and stressed that it was only responsible for the film production. IP MAN 3 has already been sold to Shi Jianxiang. Clearly it had to draw a line. "The film was sold the various release rights around the world to distribution companies via traditional sales method, including Mainland China. Like in the U.S., Taiwan and Malaysia, all rights were the responsibility of the domestic distribution companies' own promotional methods and release scheduling. Pegasus was responsible for the material and assisting with coordinating with actors for promotions there. We do not know anything about the national distribution method."