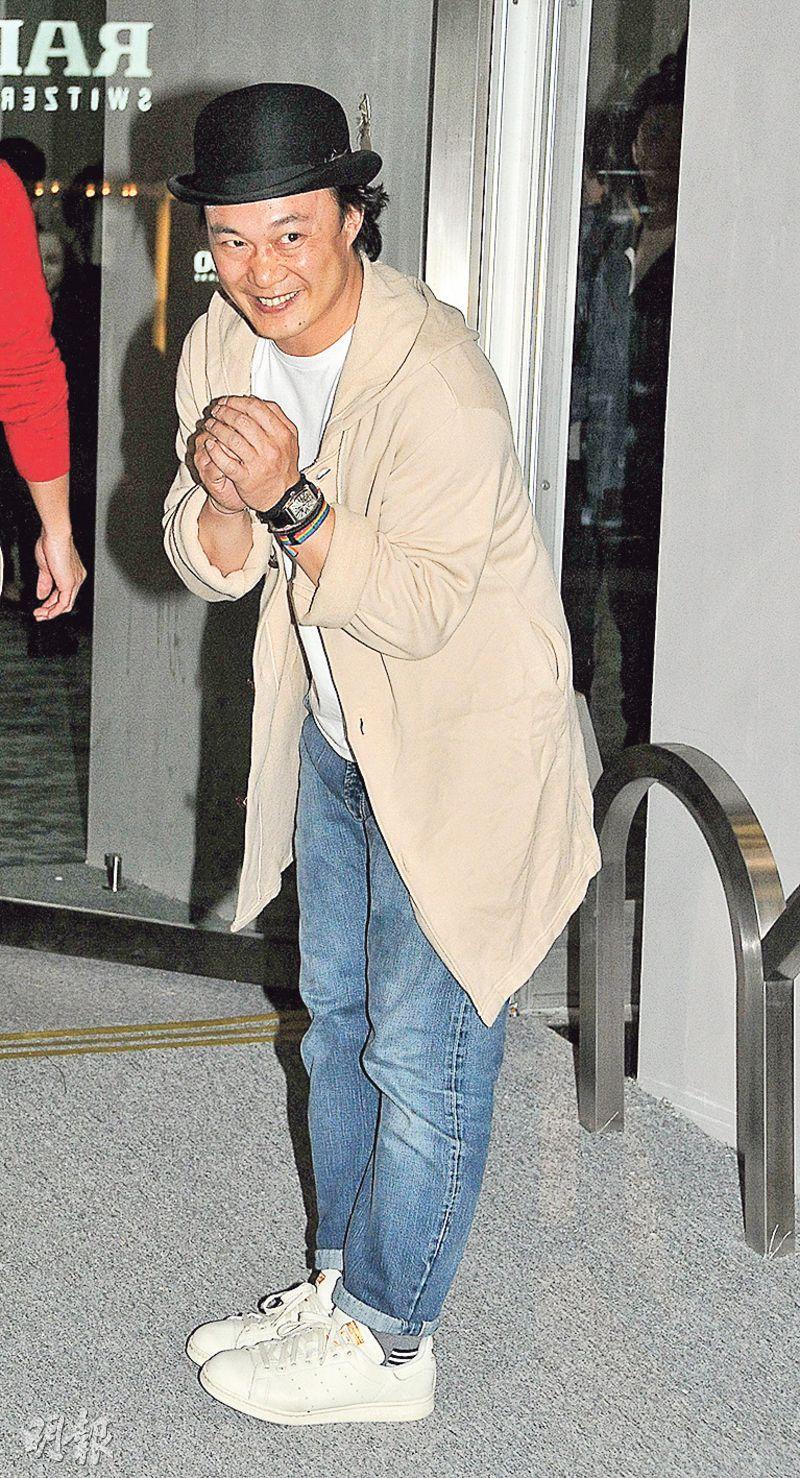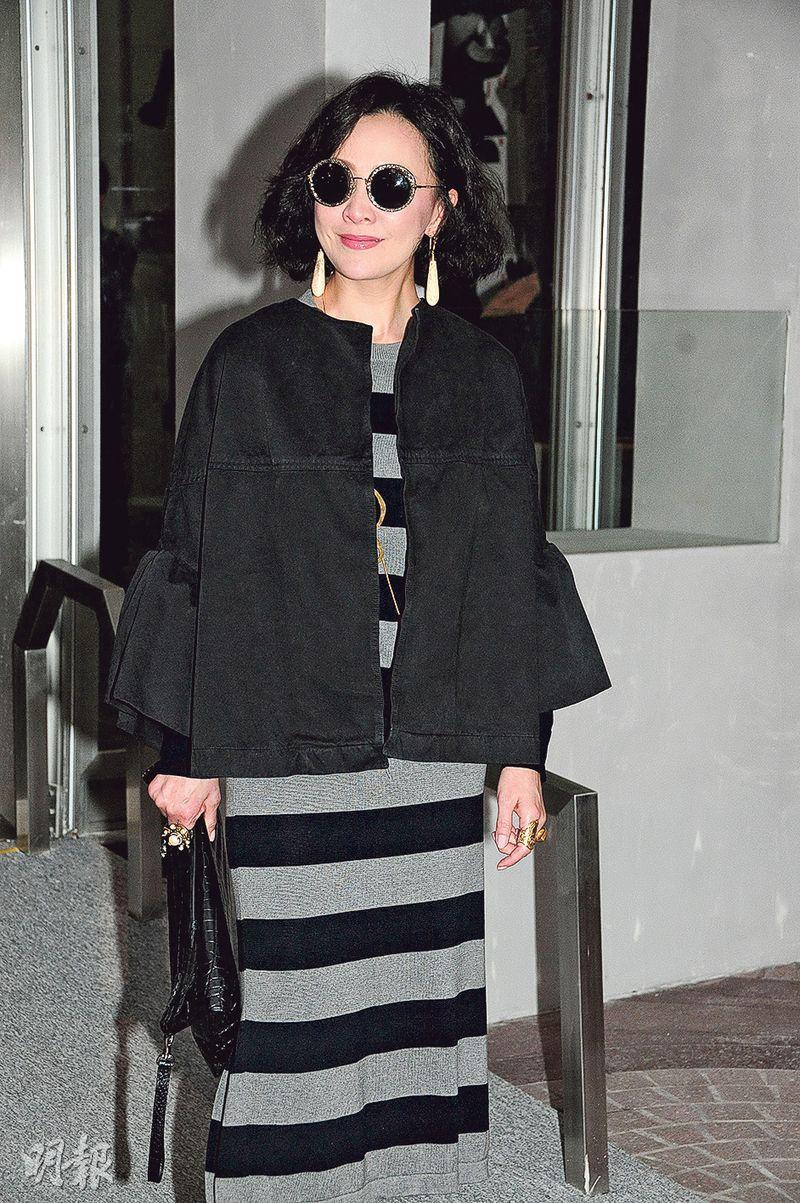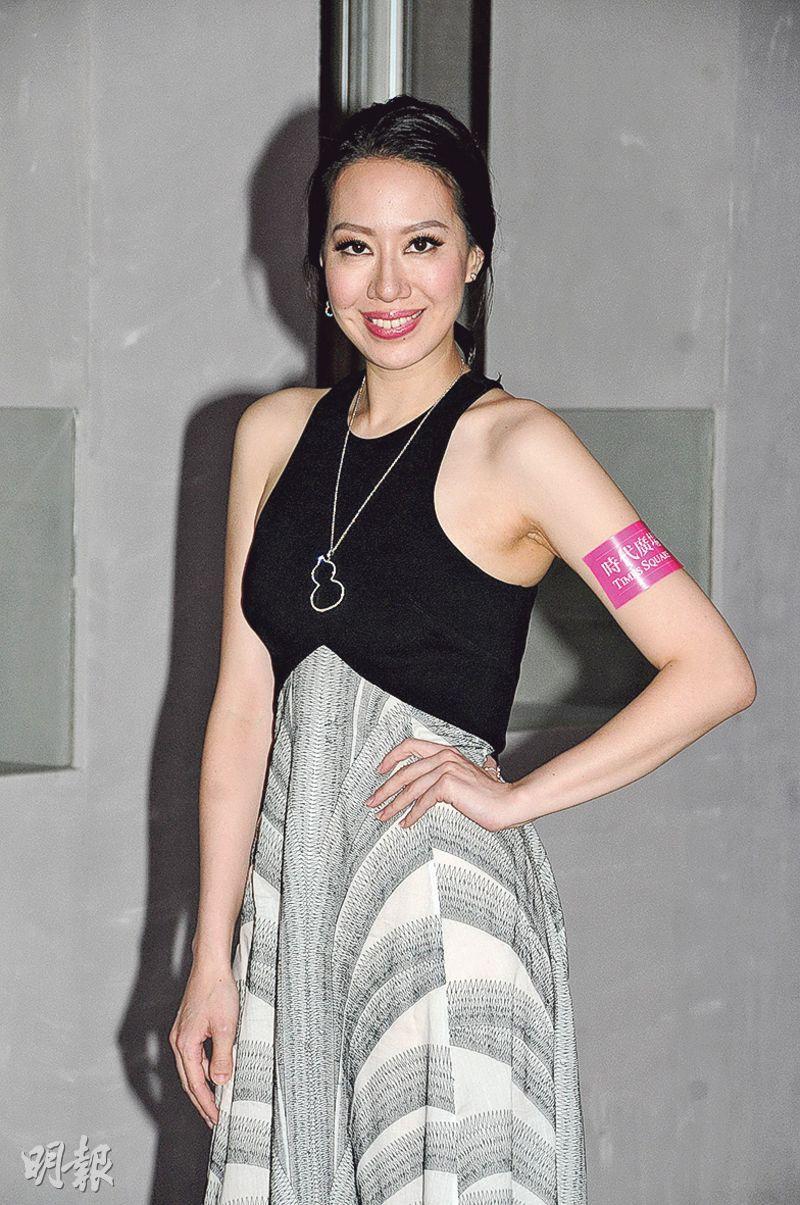 courtesy of mingpao.com
Helen To shows her support for her father's show business expose book
Helen To rushed back to Hong Kong to be with her father after getting her mother's call
Richard Ng
Kara Wai
Carina Lau
Cissy Wang has no idea about her husband Donnie Yen's IP MAN 3 box office suspicions
Eason Chan attends artist Michael Lau's exhibit
courtesy of on.cc
Veteran media person To Wai Tung yesterday morning passed away from kidney failure at age 75. To Sir was outstanding in film and show business public relations, as well as a living dictionary of the film industry.
To Wai Tung was artist Helen To Yu Fung's father. In his youth he was in charge of the Golden Harvest film promotional and advertising departments for years. In 2010 he even published FAN SING SIM SIM, which exposed secrets of film stars like Jackie Chan, Anita Mui Yim Fong, Teresa Tang Lai Kwan, Tina Dik Na and Joey Wang Cho Yin. In addition, To Sir even published other books. To Yu Fung said that her father around 11:30AM due to kidnap failure passed away peacefully. Her father last week was not feeling well last week and went to the hospital. She was in Japan for a TVB travel program when she suddenly received news from her mother. She decided to immediately return to Hong Kong to be with her father. To Yu Fung also said, "Papa needed dialysis for the past few years, lately his health deteriorated. He was already 75. Papa said that to him his greatest reward was seeing his daughter working hard. So later I will go to Japan to continue the shoot."
Sammo Hung Kam Bo has known To Wai Tung for over 40 years. Back then they battled shoulder to shoulder at Golden Harvest. Hung Kam Bo was saddened to hear about the passing of a former colleague. "One after another old friend passed away. The older I get, the fewer old friends I have." He praised To as a very responsible promotional executive, the rarest of which was he was not arrogant at all. Kara Wai Ying Hung also has known To Wai Tung for over 20 years and worked together at Golden Harvest for 7 or 8 years. She said, "When I just got the news I was stunned for a few seconds. I felt really upset inside. Back then we often went abroad for work, and he really took care of those around him. That kind of care was like taking care of a family!" She revealed that in recent years she has seen To Wai Tung on different occasions. The most memorable time was two years ago when she grabbed him by the hand and said that Yu Fung was pretty and talented. To Wai Tung at the time could not be happier.
Artists Richard Ng Yiu Han last night attended a film premiere and was surprised to hear about To Wai Tung's passing. He praised him for his optimism. The last time he saw him was two or three years ago. "I remember the first time I saw his daughter on a program, I sent a message to congratulate him on having a very talented daughter."
Carina Lau Ka Ling last night attended an art event. Speaking of To Wai Tung's passing, Ka Ling said that she already knew him when he was at Golden harvest. His passing was quite regrettable. She felt that everyone should cherish what they have, seeing so many people's passing she felt that this year the "monkey" was rather vicious. She hoped that everyone would pay attention to their health. In particular with the unstable weather she too got sick. Reportedly Nicholas Tse Ting Fung successfully proposed to Faye Wong. Ka Ling said, "I don't know, don't ask me. I am not her spokesperson, I don't know if she wanted me to talk about it or not. Even if I did I didn't represent her. The opinions expressed by me had nothing to do with them!" Some said that Faye Wong did not want to wed for a third time so she did not agree. Ka Ling smiled and asked, "Where did you hear that? People are probably just guessing!"