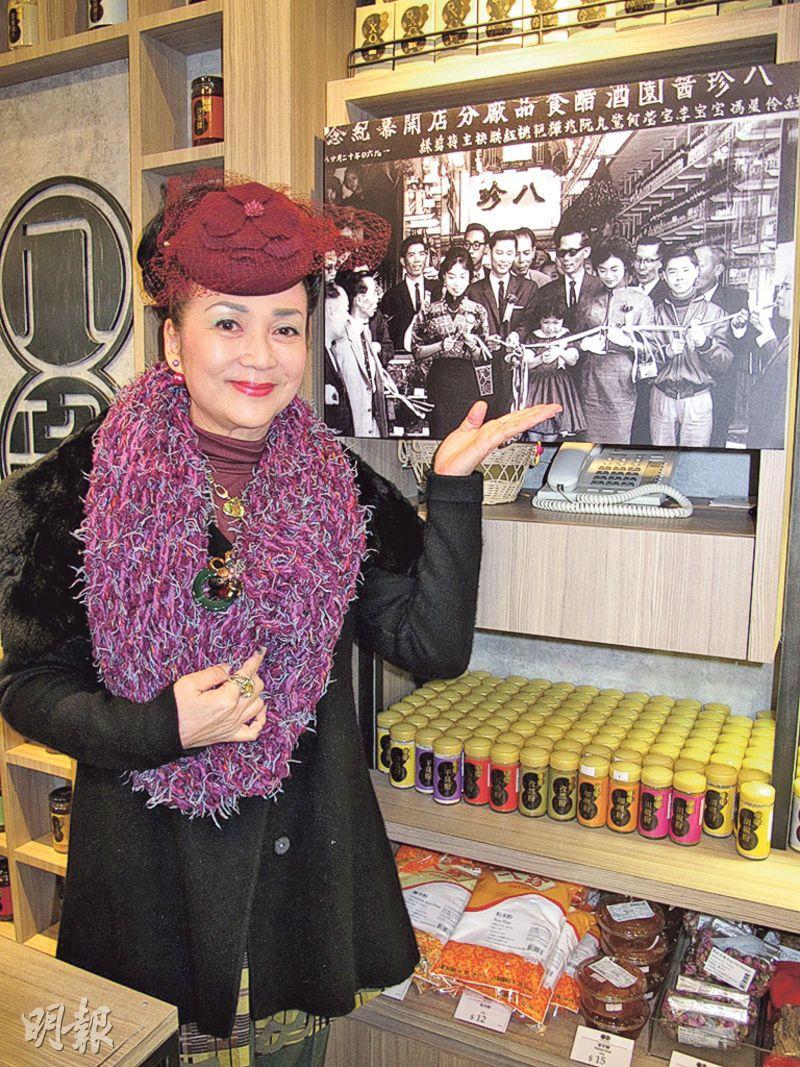 courtesy of mingpao.com
Petrina Fung and Fong Yi Kei are busy catching up
Fong Yi Kei attends with her son Apollo
Petrina Fung receives her 1960 ribbon cutting photo
courtesy of on.cc
Petrina Fung Bo Bo and Fong Yi Kei yesterday attended that Pat Chun Mongkok Flagship Store 50th anniversary and host a ribbon cutting ceremony. Sister Bo Bo in the 60s attended the ribbon cutting at age 6. Fong Yi Kei 30 years ago performed the commercial theme song Pat Chun Sweet Vinegar Is Extra Fragrant".
Sister Bo Bo returned from Malaysia to attend the ceremony. She said that over 50 years when she was still a child star she already came to cut the ribbon. The store even presented her with a photo of the past ribbon cutting ceremony for her collection, the feeling of which truly was loyal and touching. How many times has her ribbon cutting salary increased since she was a child star? Sister Bo Bo said, "I don't remember how much I got, even the Star Ferry raised its price. I only remember that ribbon cutting used to be very cheerful, with a big string of firecrackers hung from the roof. The entire street was filled with neighbors to watch the ribbon cutting. This time we have more people to maintain order, with so many people and vehicles we would hinder traffic!"
Speaking of her brother Fung Hark On's passing, she said, "I am a little better the past few days, but I didn't think about it at all because I don't want to accept it. As long as I don't think about it I am fine." As for which family members were helping with her brother's funeral, Sister Bo Bo said that she had a nephew and a niece, her nephew was particularly filial. He held his father's hand and keep him company for more than half a year. She said, "He was very pleased to have a filial son. I am also happy for him!" As for how old Fung Hark On was, Sister Bo Bo said that he should have been 67. Her brother did not have any religious belief. She will stay in Hong Kong for the funeral. When the media wanted to ask about the funeral, Sister Bo Bo politely said, "Today I have a mission, thank you for coming despite the cold. However I really don't want to steal the spotlight. This is their celebration, so I don't want to talk about family matters."