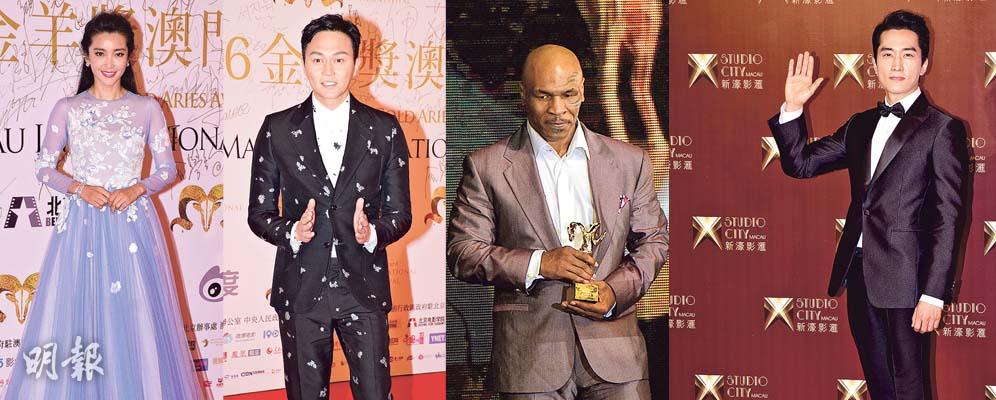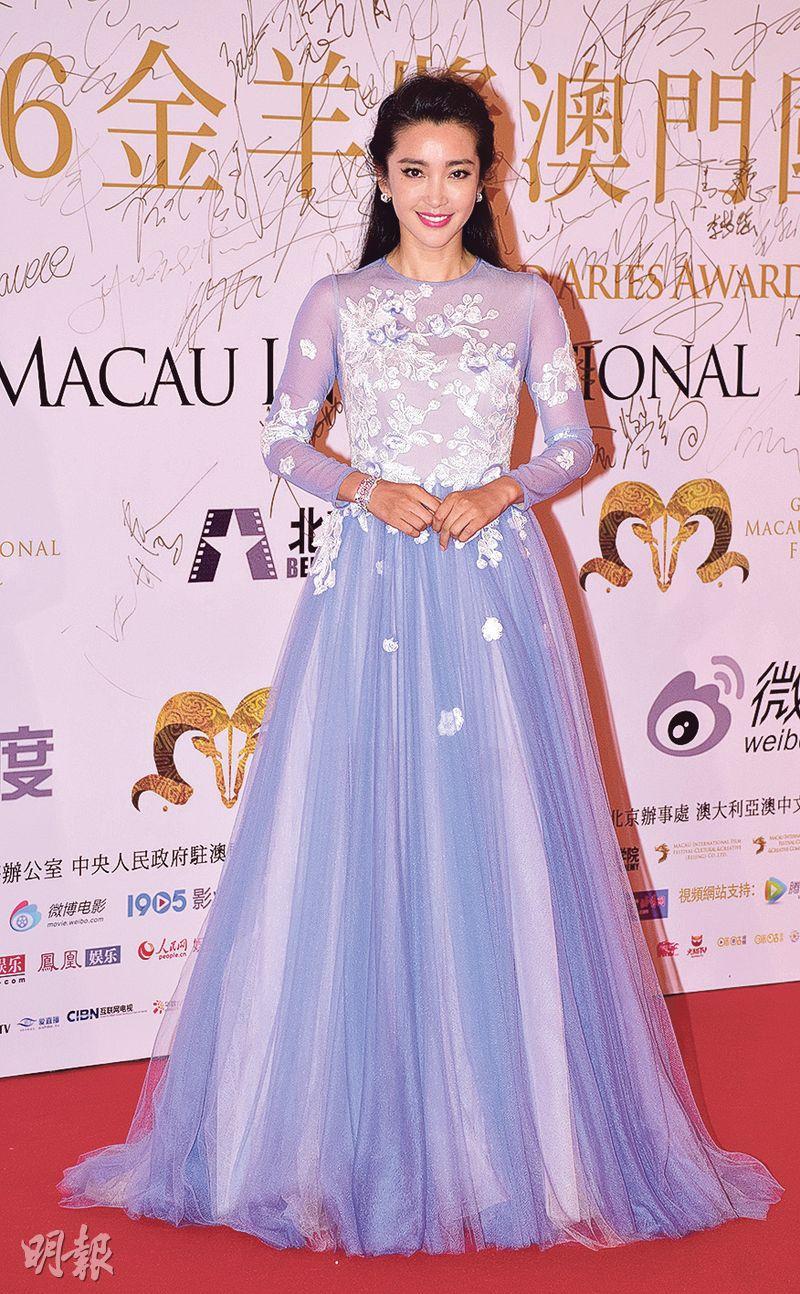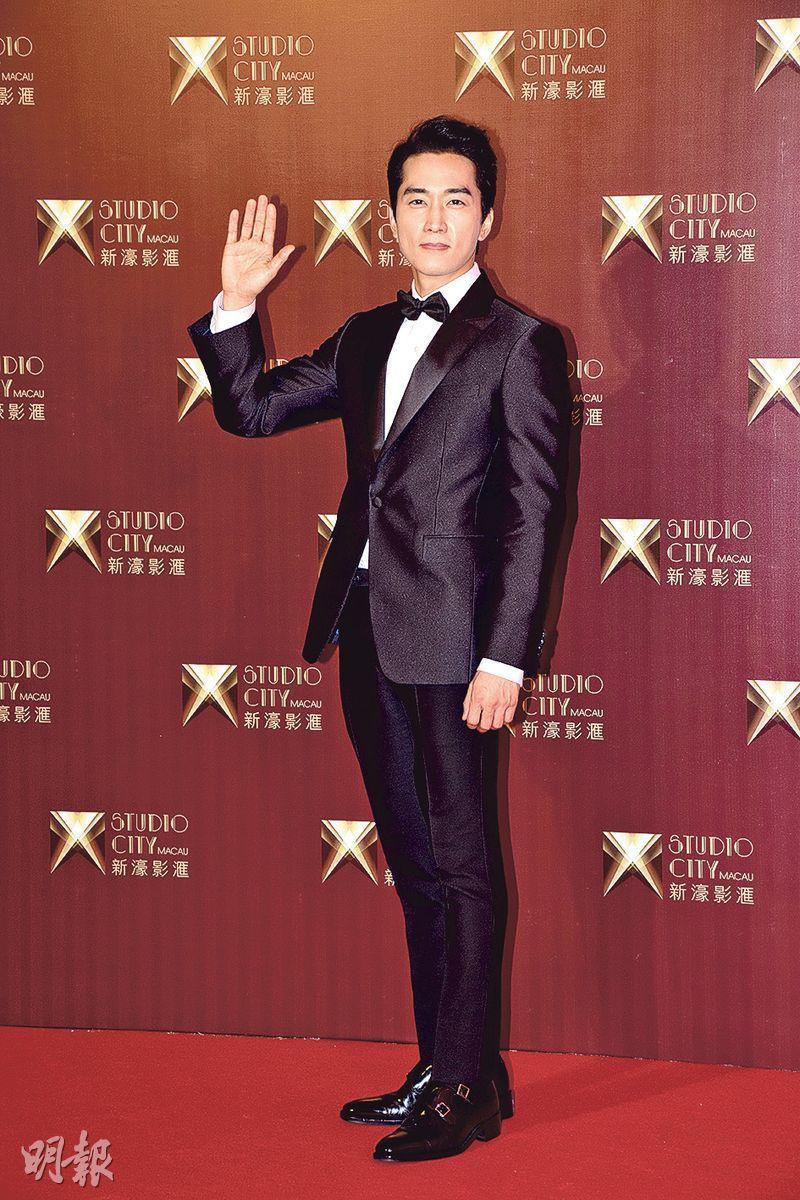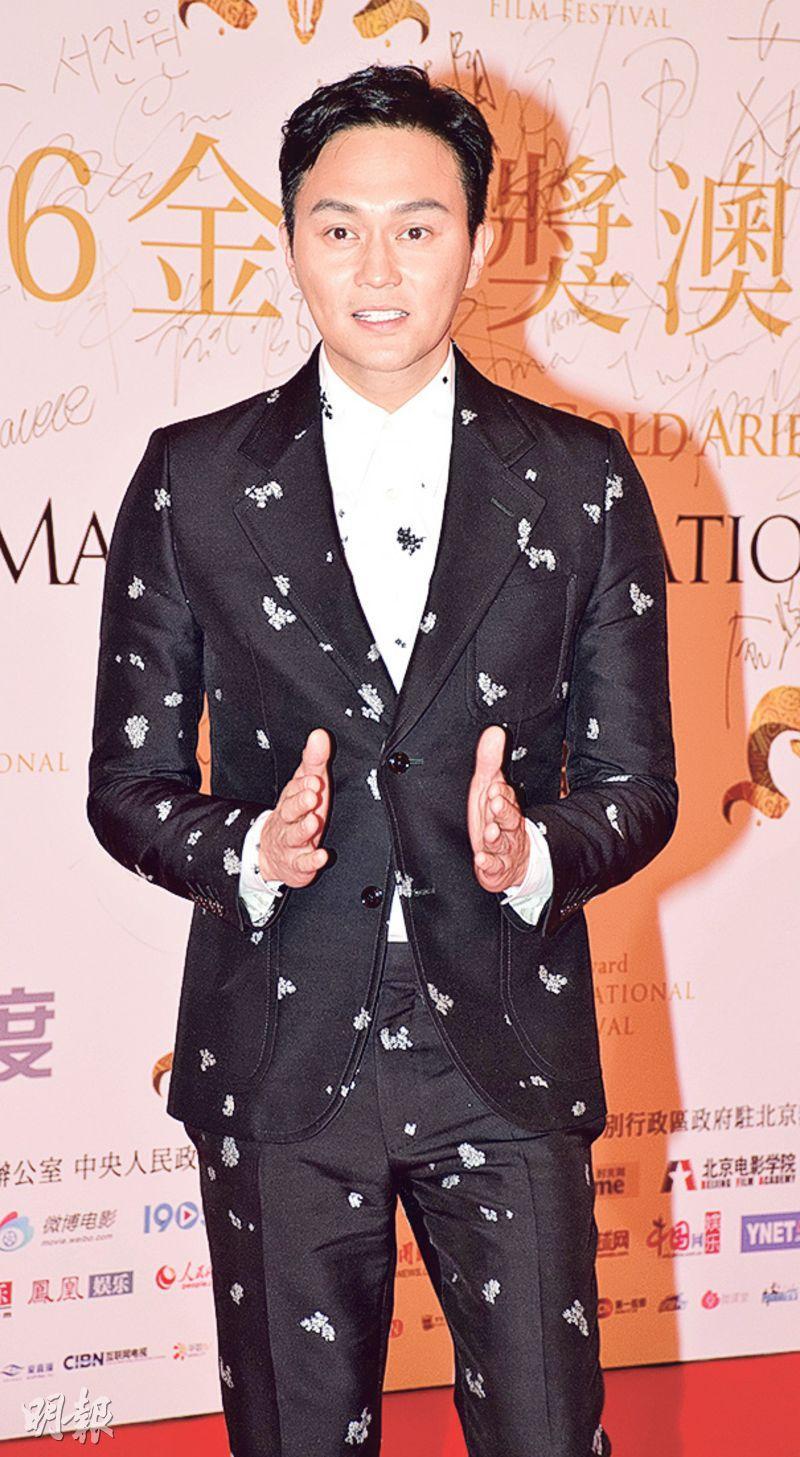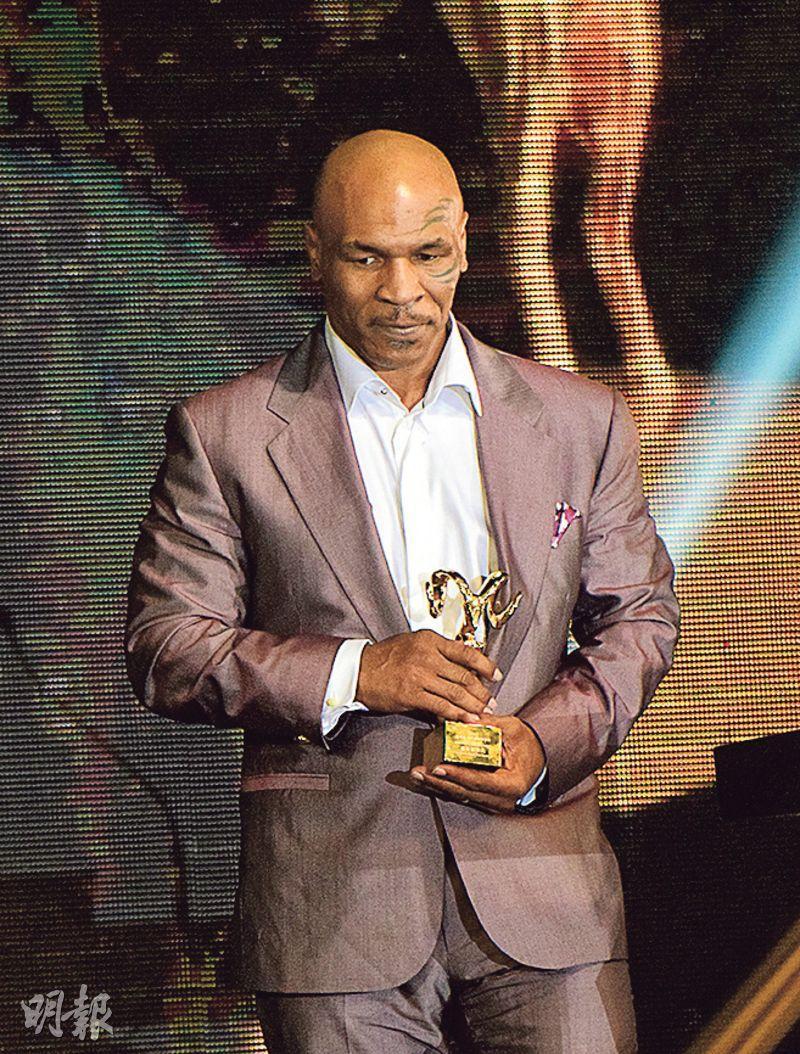 courtesy of mingpao.com
Julian Cheung jokes that he is a child star
Song Seung-heon wins Asia Performing Art Outstanding Contribution Award
Best Actor Qin Hao thanks his pregnant wife Annie Yi
Jiang Qinqin and Song Jia both win Best Actress
Mike Tyson wants to work with Donnie Yen again
Li Bingbing
courtesy of on.cc
The 2016 Macau International Film Festival Aries Awards took place last night in Studio City. The Aries Award Actor and Actress of the Year were Shen Teng and Ma Li; the Asia Performing Art Outstanding Contribution Award went to Korean star Song Seung-heon. Qin Hao with THE MASSAGE won Best Actor, THE MASSAGE director Lou Ye won Best Director. Mike Tyson received a new actor award with IP MAN 3.
Best Actress went to THE MASTER's Song Jia and A FOOL's Jiang Qinqin. Jiang Qinqin thanked the event and felt that this award was the greatest honor! THE MASTER won Best Picture. Julian Cheung Chi Lam won the Hong Kong Macau Taiwan region outstanding contribution award. His film RETURN OF THE CUCKOO also won the Jury Prize. Li Bingbing presented the award.
IP MAN 3 won Best Producer and Best New Actor. Mike Tyson thanked Donnie Yen Chi Tan and the IP MAN 3 team and said that accepting the award was the happiest moment for him. He said that he was very happy to win the award, very pleased to have worked with Yen Chi Tan and with IP MAN 3's box office. Did he know that IP MAN 3's box office was being questioned? Tyson said that he only worked on the film so he had no idea. He also would like to work with more Chinese people on movies, as he would like to work with Jackie Chan.
Song Seung-heon was interviewed on the red carpet. He said that lately the Chinese film MONSTER HUNT has caught his attention. Currently dating Mainland star Liu Yifei, when asked about any wedding plan he replied in Putonghua, "Thank you!"
Qin Hao accepted the Best Actor award from Cecilia Yip Tung. He thanked his parents for not giving him any burden and thanked his wife. Qin Hao was asked why he did not attend with his wife Annie Yi. He said that his wife had to take care of something at home, but since he wore his wedding ring it met that she was there too. Soon to be a father, he was asked about the pregnancy. He said that everything was ready for the child. In June he will stop working completely to be with his wife. He said that his wife was even prettier since the pregnancy. Was he nervous? He said, "I am not nervous, I am very happy."
Cheung Chi Lam was asked why his look has not changed in 20 years. He joked that he started as a child star, only that everyone grew up with him. "I know what is happening with me, I am getting old everyday with everyone, only outsiders can't tell. I am a normal person, all natural with no additive." Returning to Macau, Chi Lam said that he had a special relationship with Macau. Thus his films in Macau would perform well and leave beautiful memories. Yesterday he came to support Macau. Speaking of the Mainland authorities' strict investigation of the film IP MAN 3's box office, he said, "I am not certain about the details, but I really like this film. I paid actual money for a ticket."