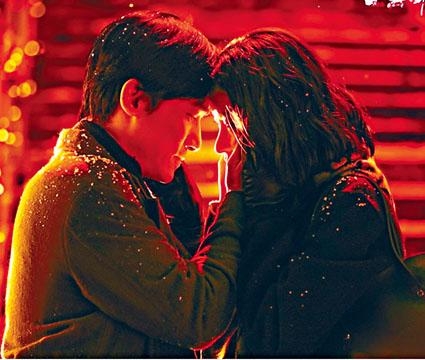 courtesy of singtao.com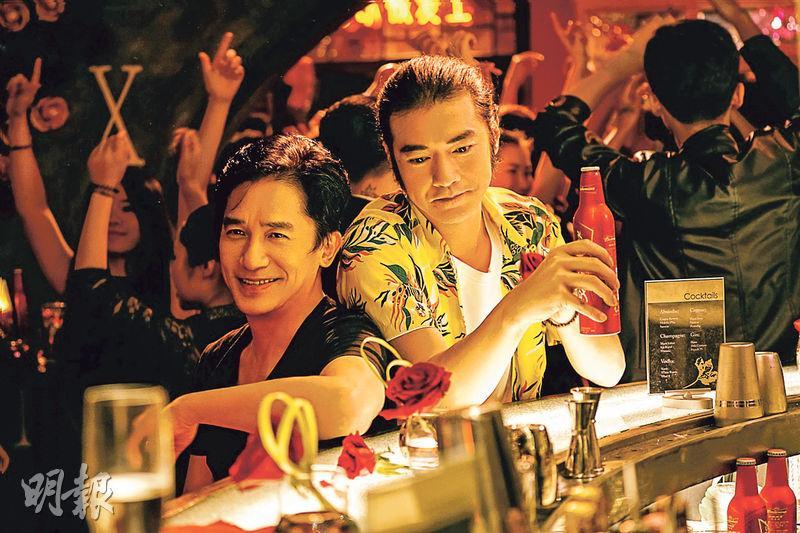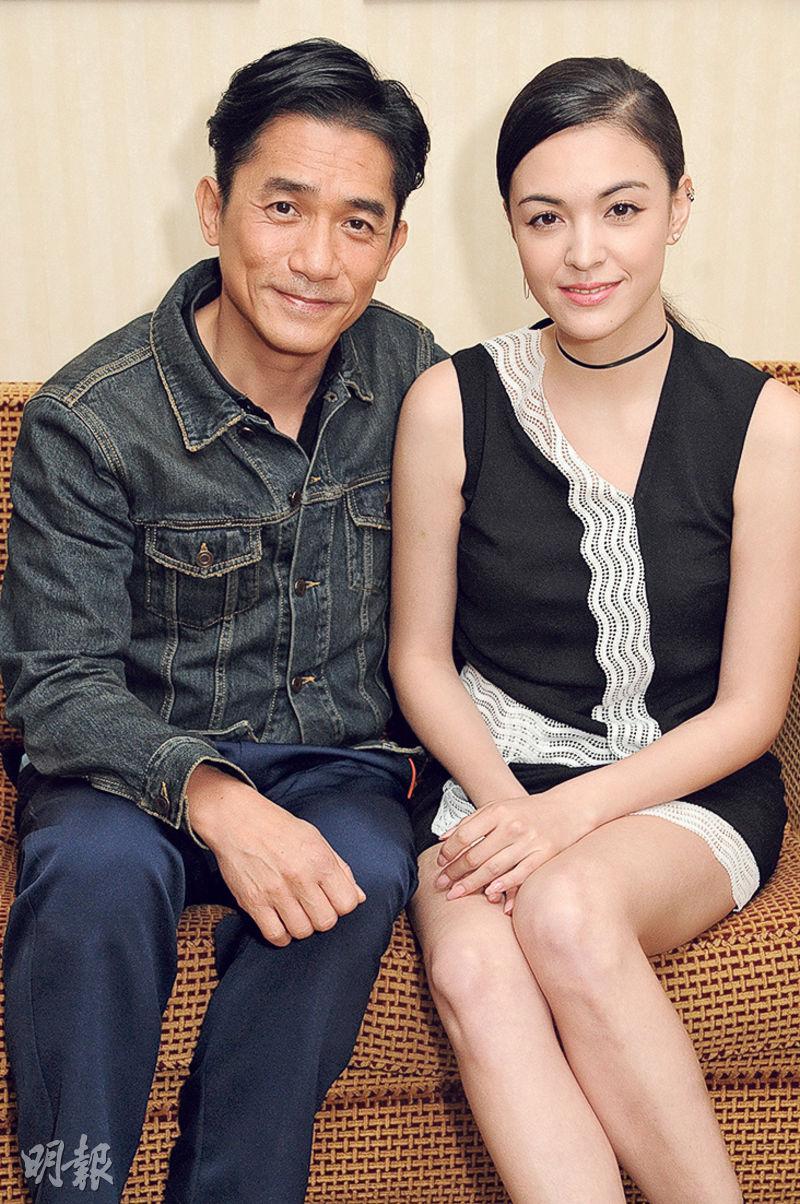 courtesy of mingpao.com
Tony Leung Chiu Wai says that he would play pranks
Tony Leung has to stand on a box for an intimate scene wth Du Juan due to her height
Eason Chan is every excited about working with Tony Leung Chiu Wai
Tony Leung Chiu Wai, Sandrine Pinna
courtesy of on.cc
After years away from comedy, Tony Leung Chiu Wai performed in the Wong Kar Wai produced new film SEE YOU TOMORROW (BAI DOH YUN). In it he teamed up with Takeshi Kaneshiro (Gum Sing Mo) to solve problems for their clients. The cast included Eason Chan Yik Shun, Sandrine Pinna (Cheung Yung Yung), Angelababy and Lynn Xiong. One of the cases was a little fan Angelababy's pursuit of her idol Chan Yik Shun. Wai Jai admitted after making THE GRANDMASTER (YUT DOI JUNG SI) he thought about he could properly enjoy making a comedy film. Since he kept making dramatic films it might feel very heavy.
Playing a bar with Gum Sing Mo in the film, Wai Jai actually is the "golden navigator" who would solve any problem for his client. Wai Jai said that since RED CLIFF (CHET BIK) he has not seen Gum Sing Mo. Since he too has not made a comedy in a very long time, the film felt fully fresh. He said, "This time was my first comedy with Gum Sing Mo, it felt pretty interesting. We had a lot of spark, but we followed the script exactly. We didn't improvise." Wai Jai said that after making THE GRANDMASTER (YUT DOI JUNG SI) he already thought about only making comedy. When he was asked about turning down a lot of offers, he said, "Don't say I turn down film productions, I only take what I want to make." Was comedy even harder for Wai Jai? He said, "Making comedy is pretty fun, I haven't had the chance to perform it for years. In recent years I want to make comedy films. Maybe since I kept making very heavy dramatic films I can properly enjoy making comedy."
The film had its share of pretty stars. Was Wai Jai lucky? He said, "I was paired with Du Juan. We didn't have any intimate scene, most of them were funny." The statuesque model Du Juan and the not so tall Wai Jai made quite a pair. He sad, "During the shoot we had to adjust for the camera, but the director would handle that."
With his serious image, Wai Jai said that normally he had his mischievous side too. He said, "Everyone had a different side. I had my mischievous side with friends. Sometimes I would be very childish and play pranks on them." Was his wife Carina Lau Ka Ling able to tolerate his naughty personality? Wai Ja joked, "She doesn't get to not to." Has he angered anyone with his friends? Wai Jai said, "Usually no, I only mess with close friends. It would depend on how far I go. They won't be mad."
Playing a couple with Gum Sing Mo, Cheung Yung Yung said that although her character was a rich kid she had her heart set on reviving her family business. Thus she asked Gum Sing Mo for help. She said that she felt like a child playing a couple with Gum Sing Mo. Even the kiss scene was more funny and cute. She said, "This film was a happy comedy, everyone had to sing and dance so we had a lot of fun." Did she have to sing? She said, "The film used a lot of musical elements to enrich the content, but my singing is more terrifying."