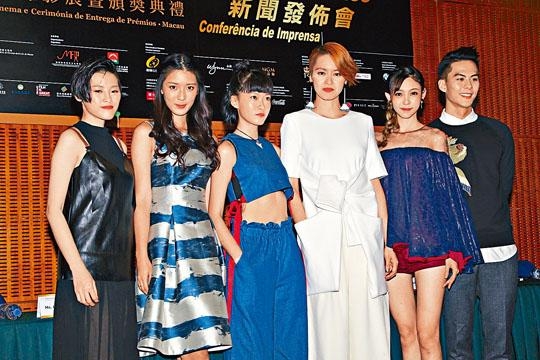 courtesy of singtao.com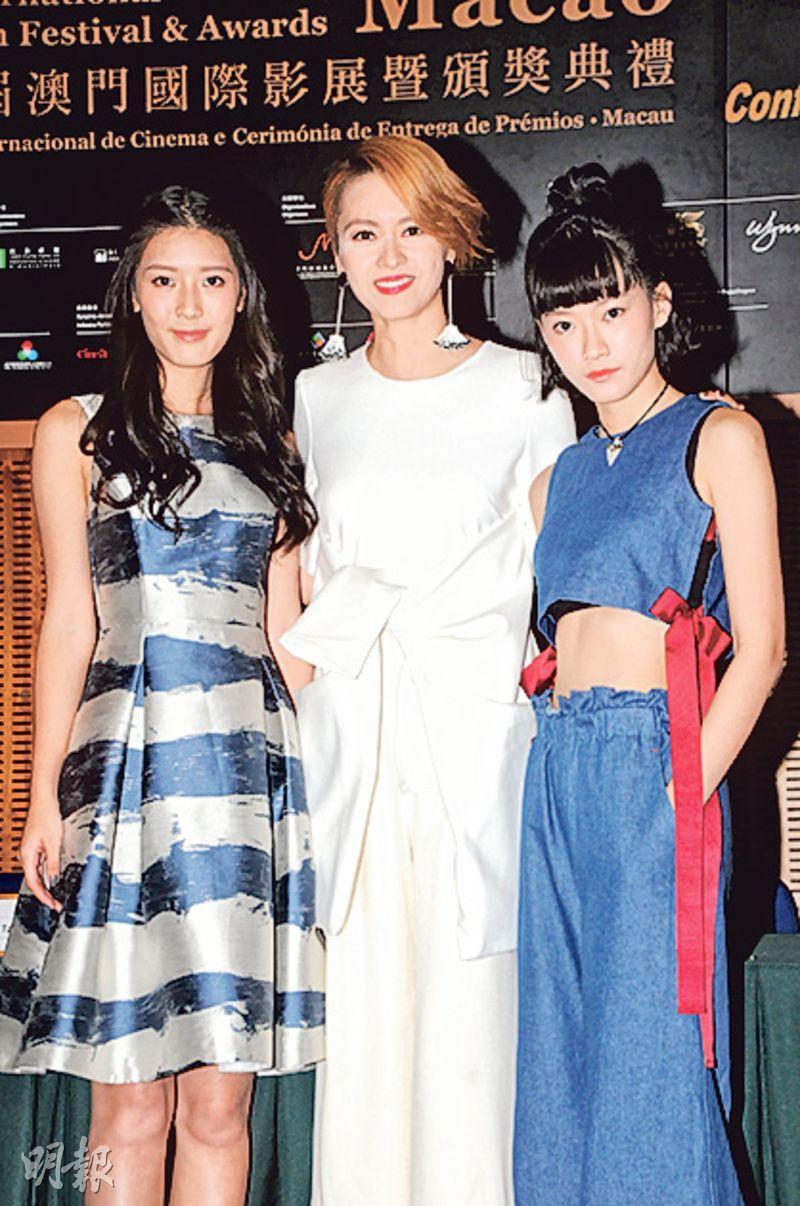 courtesy of mingpao.com
Gigi Leung Wing Kei, Fish Liew (Liu Chi Yu) and Jennifer Yu Heung Yi yesterday went to Macau for their film SISTERHOOD (GWUT MUI) press conference and premiere. Gigi said that before the film she was reluctant to leave home because she just gave birth to her daughter. The director thus brought the script to her home. After reading the script she felt that the character was challenging, so she was willing to leave home to shoot this movie in Macau.
She revealed that the film had a lot of crying scene, so many that they had to be cut. Finally only a few key ones remained. She said that while working in Macau she missed her daughter Sofia a lot. "However I had to work, but using these emotions for the movie was perfect." She pointed out that during the shoot she had huge mood swings. Luckily the film was shot in Macau, she could lock herself in her hotel then focus on the shoot.
Liu Chi Yu said that she was very happy to play the young Gigi in the film because her classmate has said that she looked a lot like Gigi. She sad that she and Yu Heung Yi played masseuses in the film. At first she was a little nervous, because during the massage she came in contact with the male sensitive areas. However Liu Chi Yu did not feel awkward. She sad, "I have already been embarrassed when I made LAZY HAZY CRAZY (TUNG BAN TUNG HOK), the most embarrassing part was already over." Yu Heung Yi sad that the massage scene was very awkward.