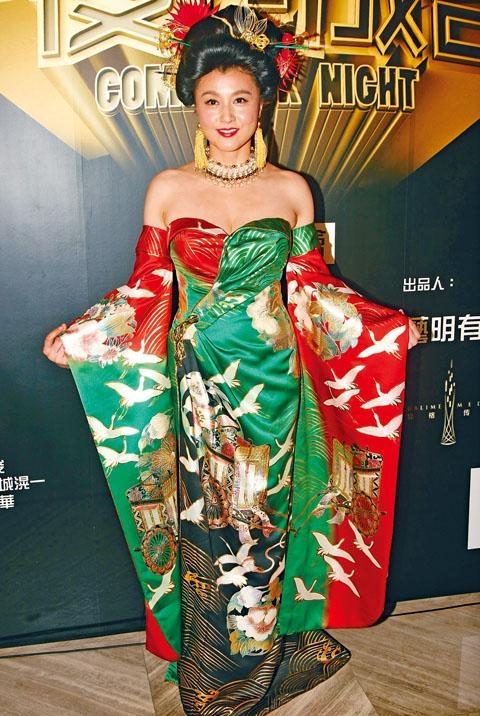 courtesy of singtao.com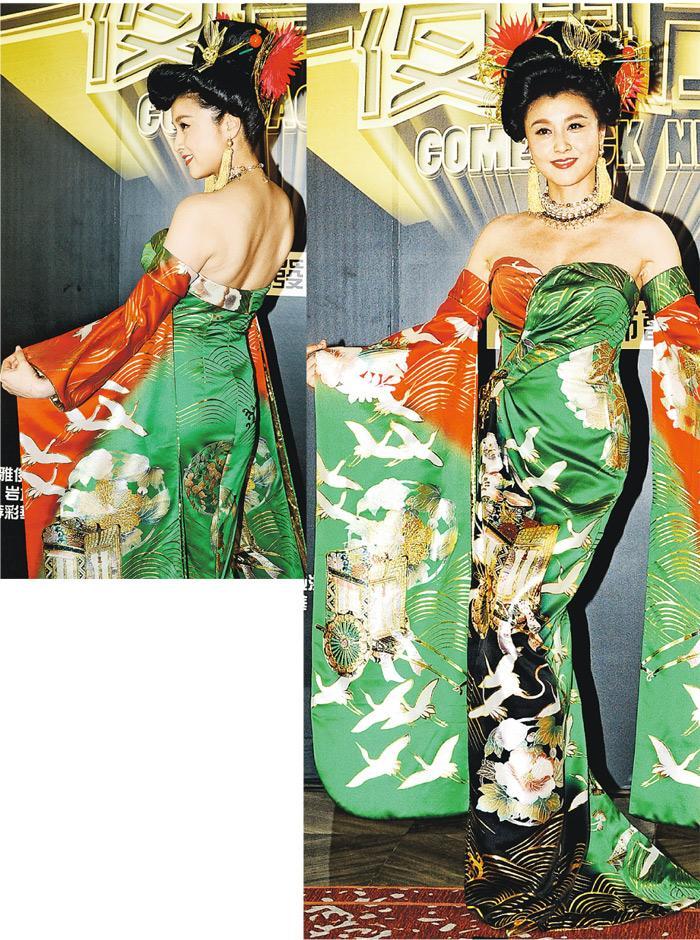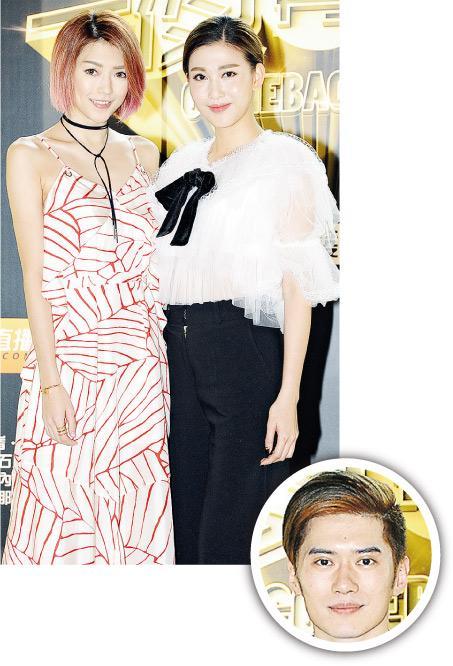 Rain Li (right) jokes about wanting a love scene with Li Yin (circle)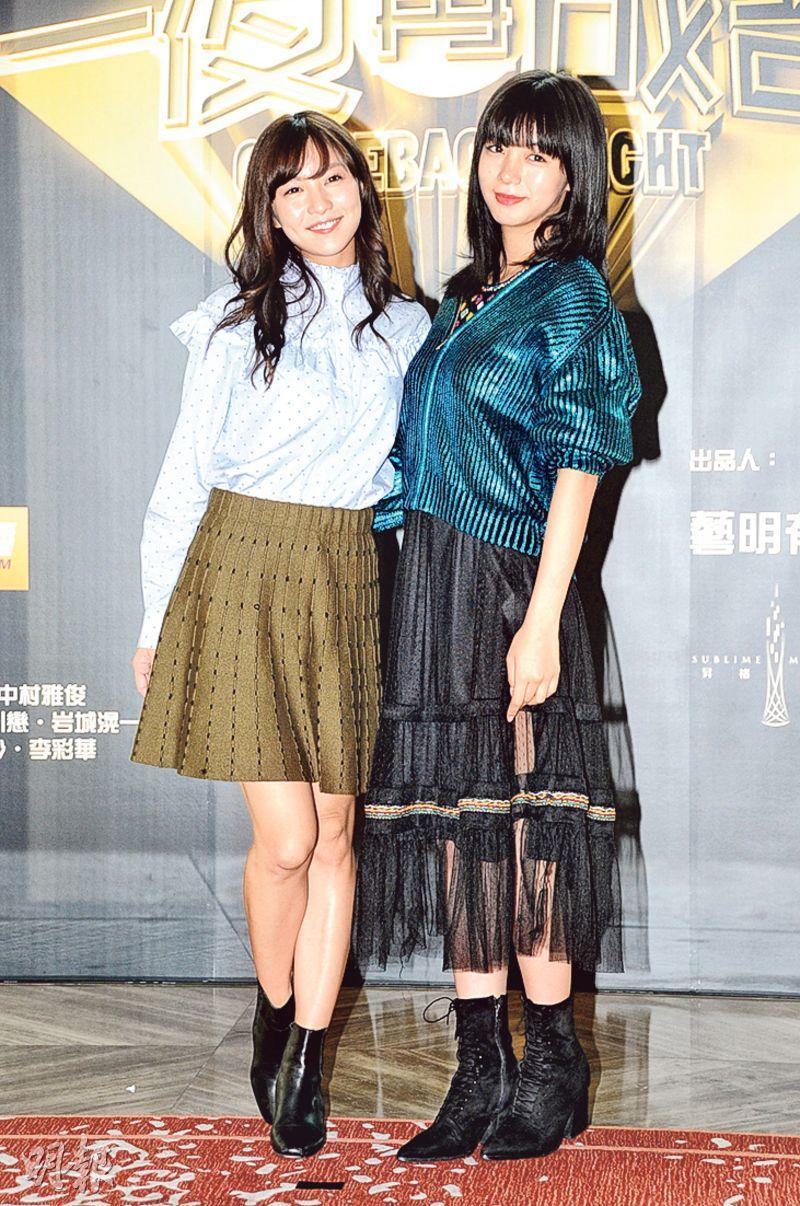 courtesy of mingpao.com
Elaiza Ikeda, Ren Ishikawa, Norika Fujiwara, Masatoshi Nakamura
Shiga Lin, Rain Li
Linah Matsuoka
courtesy of on.cc
The film COMEBACK NIGHT (YUT YEH JOI SING MING) yesterday held a press conference in Macau. Japanese star Masatoshi Nakamura, swimwear idol Ren Ishikawa, Elaiza Ikeda, Linah Matsuoka, Hong Kong actors Rain Li Choi Wa, Shiga Lin Sze Nga, Hanjin Tan (Chan Woon Yan) and Mainland actor Li Yin attended. Lead actress Norika Fujiwara was working on the film in Macau and could not make the press conference. Later she met with the press.
Masatoshi Nakamura revealed on the stage this time aside from performing but also sang his classic hits again, including the SHIN ORETACHI NO TABI theme song from 40 years ago. He even remembered 30 years ago when he came to Hong Kong, he sensed how passionate Hong Kong fans were and was very surprised. Ren Ishikawa was very happy to work on a movie in Macau for the first time and looked forward to the film being released as soon as possible. Then Masatoshi Nakamura received a portrait of his film still. He praised it for its authenticity.
Chan Woon Yan at the press conference conversed with Ren Ishikawa and Elaiza Ikeda in Japanese and even broadcast live on his phone. The two Japanese stars blew kisses at the camera. Chan Woon Yan later realized that Li Choi Wa and Lin Sze Nga were sitting across from him and put them in the shot as well. Linah Matsuoka had a minor wardrobe malfunction when she sat down.
Masatoshi Nakamura worked with Mainland and Hong Kong actors for the first time. He said that the experience did not feel much different from working with Japanese actors, as they were just as passionate about focusing on their characters. This time he played a musician in the film and thus had a chance to sing many of his songs. He did not need much practice, but he was afraid that the songs would be too old for the audience to recognize. However the popular Japanese series SHIN ORETACHI NO TABI theme song will be the finale. He even hummed a few notes on the spot. Reporters asked him to perform live and Masatoshi Nakamura declined with a smile. Instead he told everyone to enjoy it at the movies. Nakamura also said that he worked with Norika Fujiwara and Ren Ishiwara for the first time and the lines would mainly be in Japanese and English. Speaking of his daughter, model Risa Nakamura, he said that they have never had any chance to work together but he would not be against it. Although Nakamura was 65, he still looked great. He said that he was not on any diet but would exercise often. He has been performing in Japan for 42 years in a row, thus he has always paid attention to his health.
Norika Fujiwara after 16 years returned to Hong Kong film with COMEBACK NIGHT. Yesterday after her location shoot she met the media again with Masatoshi Nakamura, Ren Ishikawa and others. Director Leung Wah Sun presented a portrait of Norika's portrayal from the film.
Norika was surprised to be surrounded by around a dozen microphones during her interview and immediately asked her manager to capture the moment. Norika revealed that this time she would play Enka singer who returned to the stage after retiring after marriage. Yesterday she worked on the comeback show in Macau and thus she appeared in the Japanese style costume from the designer to show her Japanese culture side. This was Norika's first time in Macau. She was very happy to work with Masatoshi Nakamura and young actors from many places. Norika recently remarried. When the media congratulated her, her manager said that they dd not want to respond to the related questions but Norika still thanked everyone. She said that although she had her own family, she would still work hard and widen her interpersonal relationships. When the interview ended, Norika raised a victory sign before leaving.
Li Choi Wa in the film played a famous producer and had the most scenes with her nemesis Bob Lam Sing Bun. She also had exchanged with the Mainland young fresh meat Li Yin. She sad that luckily on camera she did not resemble his older sister, probably thanks to her daily facial mask application and Mommy's fish maw soup. Rain and her boyfriend have been together for over a year. When she worked in the Mainland he would visit the set. They already had an understanding that they would wed in a year or two. She said, "I am not destined to be a rich wife, so I have to stay current. I also feel that my Mainland development has been great. Even after marriage I will keep working."