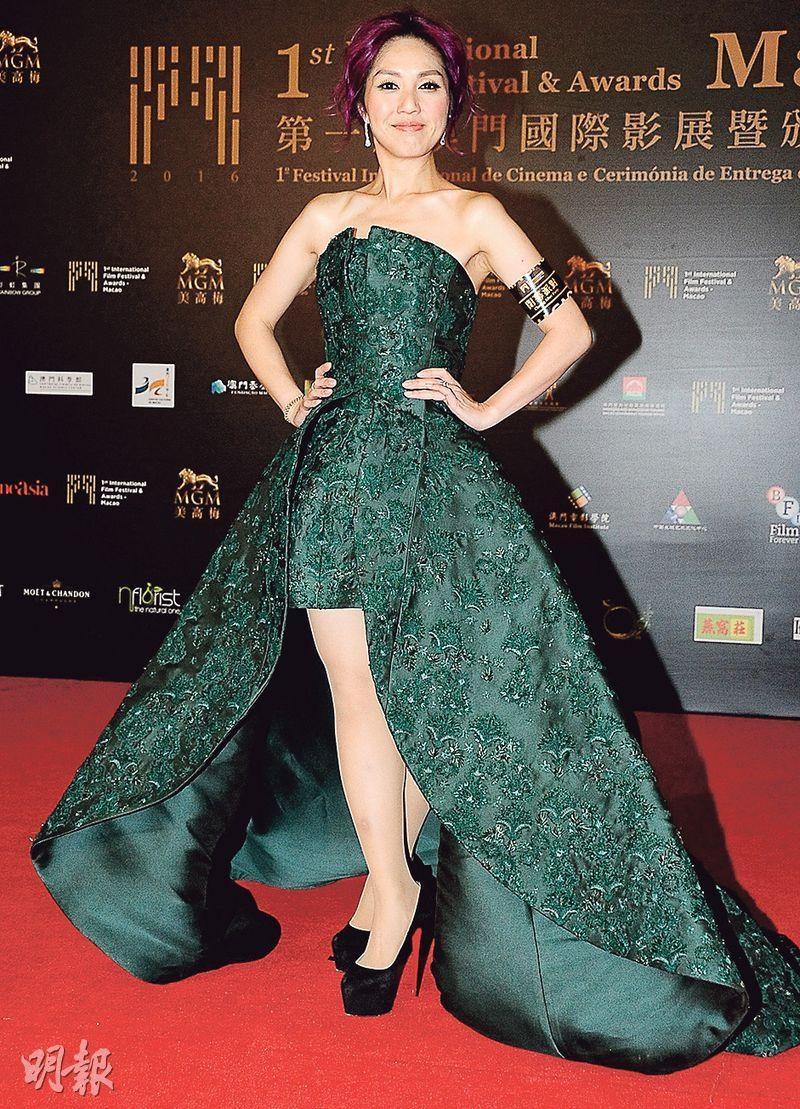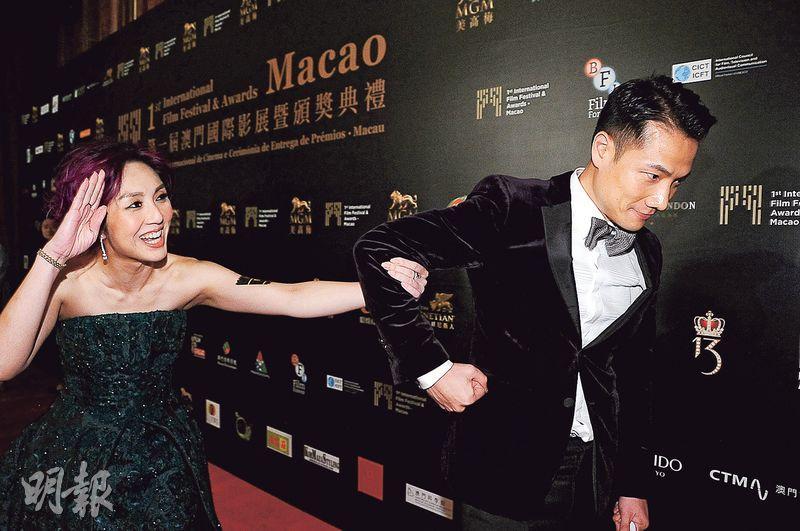 Miriam Yeung seems to have upset husband Real Ting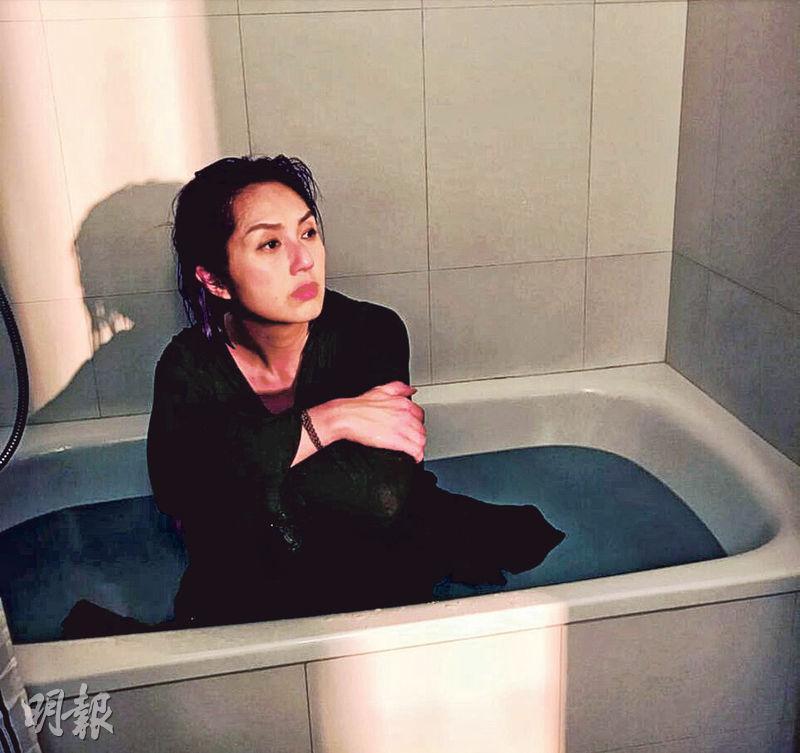 courtesy of mingpao.com
Jennifer Yu
courtesy of on.cc
Miriam Yeung Chin Wa two nights ago attended the 1st Macau International Film Festival award presentation as a guest performer. Currently busy with her new film LOVE OFF THE CUFF (CHUN GIU GAU JI MING) Chin Wa said that this trip came and went very quickly. Luckily director Pang Ho Cheung finished her scenes early so she would have time to rehearse. Chin Wa mentioned that she almost drowned while making the film. Although she was fine she still broke down on the spot.
Speaking of working with Shawn Yue Man Lok on the film, Yeung Chin Wa predicted that the production would wrap before Christmas. She earlier had to shoot a bath tub scene and she almost collapsed. Chin Wa said, "I had to be completely in the tub, my head was in a tightly sealed bag. The director wanted me to be in the water for 30 to 40 seconds. I said I would die at any minute. He said that was exactly the feeling he wanted and that since they did not get an insurance policy it would not be too dangerous. Finally I had to be in the water for 2 hours before I was able to overcome it. After the shoot I couldn't feel anyone yell cut, it really felt like a suicide. Finally the photographer saw something was wrong and immediately pulled me up. I couldn't stop crying on the spot."
Chin Wa won a Hong Kong Film Award Best Actress with the character. Would she expect to reach new heights? She said, "I have always liked awards, I am very honest with myself. After watching MAD WORLD (YUT LIM MO MING) I also want Yue Man Lok to win. I hope that everyone would vote for him. In the film he, (Eric) Tsang Chi Wai, Kam Yin Ling (Elaine Jin) and (Charmaine) Fong Ho Man all performed very well."
In addition the SISTERHOOD (GWUT MU) Best New Actor Jennifer Yu Heung Yi said, "At the moment of the announcement, my arms went numb. I forgot to thank so many people." Would she celebrate with her boyfriend Carlos Chan Ka Lok? She said, "He watched the live broadcast. Later maybe we will have dinner to celebrate. I hope next year we can both be nominated for the Hong Kong Film Awards. We will be able to work hard and improve together."
Yu Heung Yi said that she would not mind working with her boyfriend on a movie and that they met while making a movie. Was she more confident after winning another award? She said, "I don't dare to think too much about it. I try to behave normally when it comes to awards. After viewers have seen my performance and felt that I passed then I would already be happy."