courtesy of singtao.com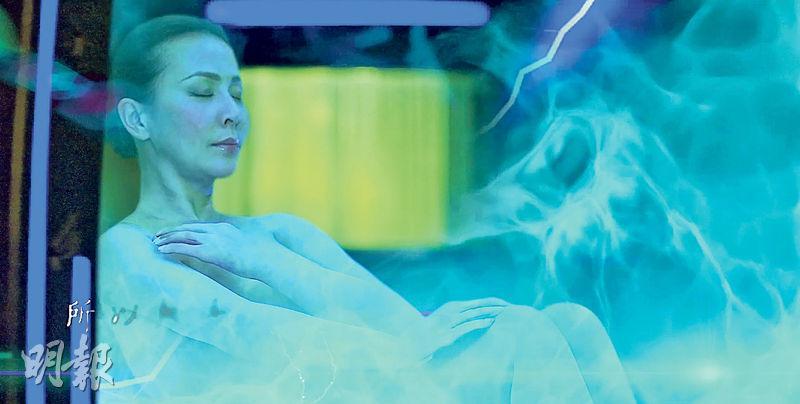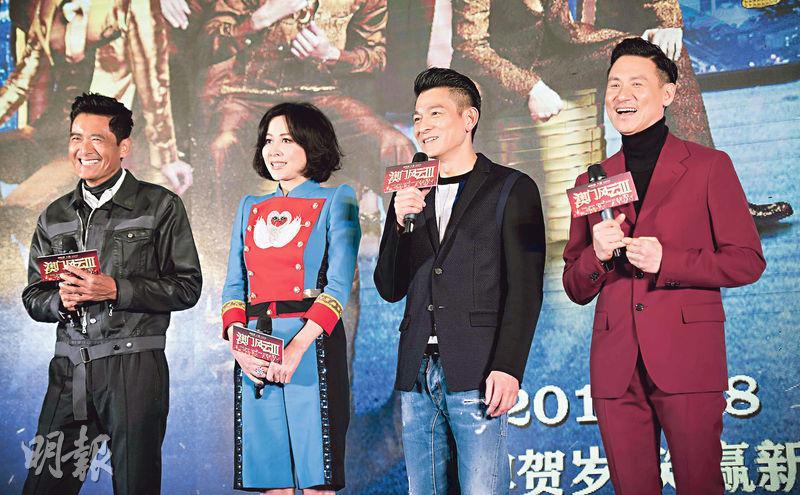 Chow Yun Fat is the rival for Carina Lau, Andy Lau and Jacky Cheung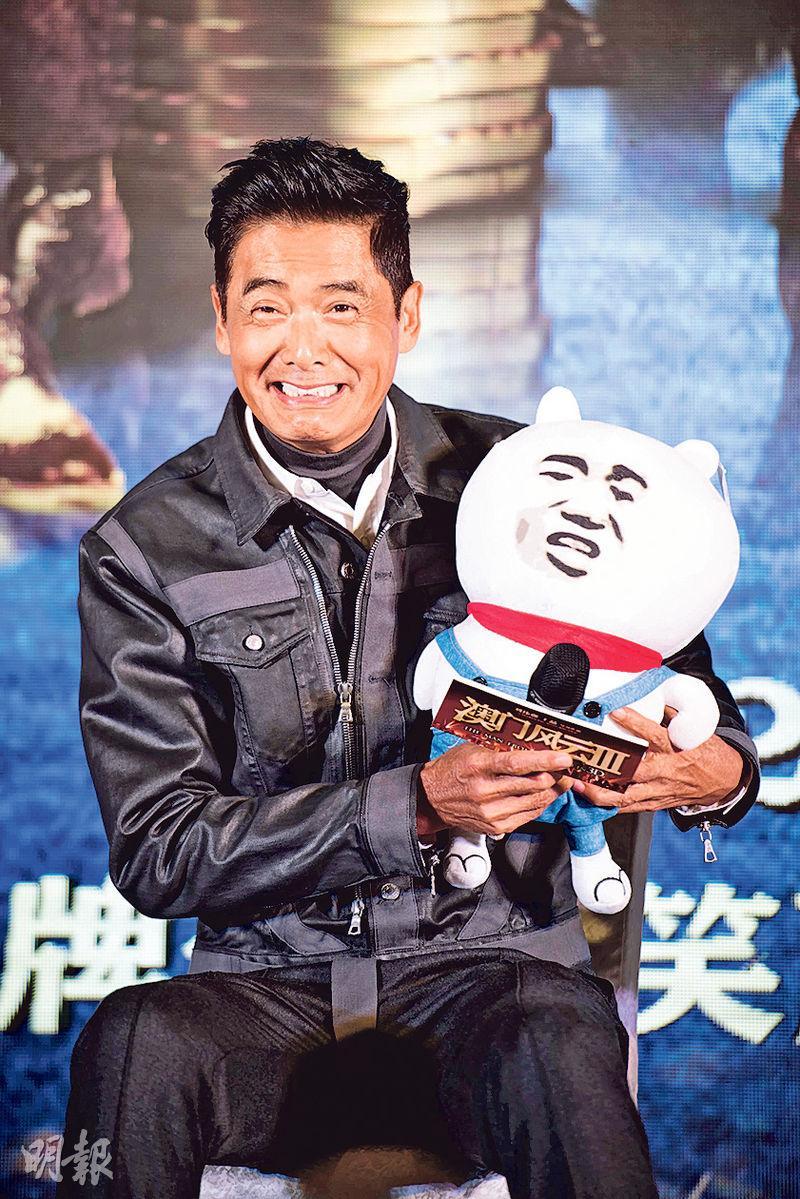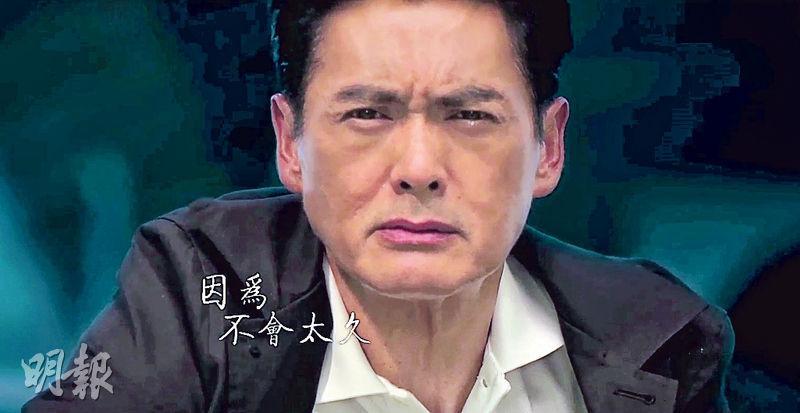 Fat Gor shares a tear for the falling Ka Ling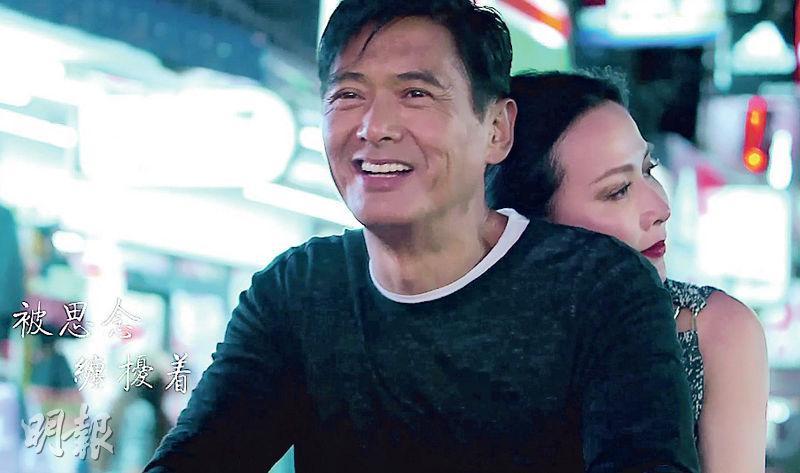 Chow Yun Fat and Carina Lau share A MOMENT OF ROMANCE
courtesy of mingpao.com
Chow Yun Fat says that he breaks Carina Lau's heart every time, if he has a chance he would make it up to her.
Carina Lau chooses the faithful Jacky Cheung for a lover
courtesy of on.cc
The Lunar New Year film FROM VEGAS TO MACAU 3 (DOH SING FUNG WON III) producer and director Wong Jing, Andrew Lau Wai Keung yesterday led Chow Yun Fat, Andy Lau Tak Wa, Jacky Cheung Hok Yau and Carina Lau Ka Ling to the Guangzhou press conference. The actors played a game for them to choose their character relationships anew . Ka Ling, Wa Jai and Hok Yau ganged up on Hok Yau. Ka Ling first said that she would team up with Wa Jai because Wa Jai was humorous and energetic. He was very responsible and really took care of people. Working with him would be the most practical. The only thing was that she was afraid she would be the envy of many female friends. As for rivals, Ka Ling would choose Fat Gor, Hok Yau for a companion. She said that her grudge with Fat Gor has already grown deep. Each time she was in love with him she did not end up well. She got Hok Yau to be her lover because Hok Yau already loved her very much from the middle of the previous film.
Hok Yau joked that if he could choose again, he hoped that his love with Ka Ling would last 10,000 years. He would team up with Wa Jai. This time in the film Fat Gor escaped his grasp many times because Fat Gor had a very strong teammate Lau Tak Wa. Thus he would ask Wa Jai to help him to ensure his victory. Hok Yau also said that he did not have enough fun from working with Fat Gor this time. Next time he would like the chance to keep battling him. Wa Jai admitted that working with Hok Yau would give him a belly ache from laughing everyday. Fat Gor would always be his elder, role model. It was not easy for him to be fortunate enough to work with Fat Gor. Teh chance to battle wits and courage with Fat Gor would be even rarer. He hoped to have a chance to truly play "rivals" with Fat Gor. He of course chose Ka Ling for a companion because she was the only one in the film. Wa Jai joked that originally he wanted to choose Fat Gor, but he was afraid that Fat Soh would hit him.
Fat Gor said that he hoped to team with Hok Yau, as he felt that they knew what the other was thinking; Wa Jai would be his rival. He has teamed with him since GOD OF GAMBLERS (DOH SING) and they have worked together too many times. He was already bored. He said, "Everyone know how much he loves me. Even as a rival, he probably would be reluctant to do anything to me. I would be in love with Ka Ling. After several times it still isn't enough. Earlier I broke her heart. If I get another chance, I would be with her properly." In addition, Hok Yau's film song FREEZE FRAME music video has been officially released. The music video had a lot of footage from the love triangle in the film between him, Ka Ling and Fat Gor.