Chow Yun Fat and Carina Lau are guest presenters, Fat Soh again wins a prize
Chow Yun Fat, Jasmine Tan, Carina Lau, Wong Jing and Andrew Lau
Yu Dong, Carina Lau, Chow Yun Fat and others celebrate
Fat Soh gave Huang Xiaoming a pat on his way out
Ge You and Fat Gor
Fan Bingbing
courtesy of on.cc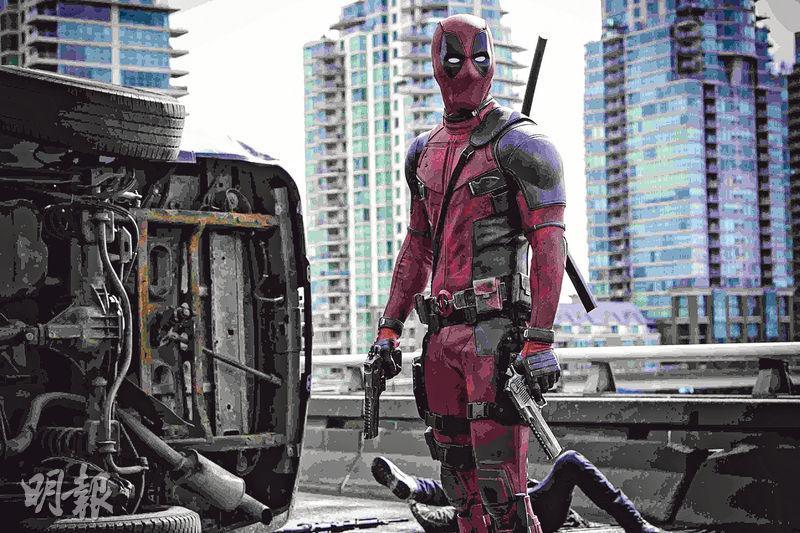 The category III rating does not affect DEADPOOL at all as it opens with HK$ 4.97 million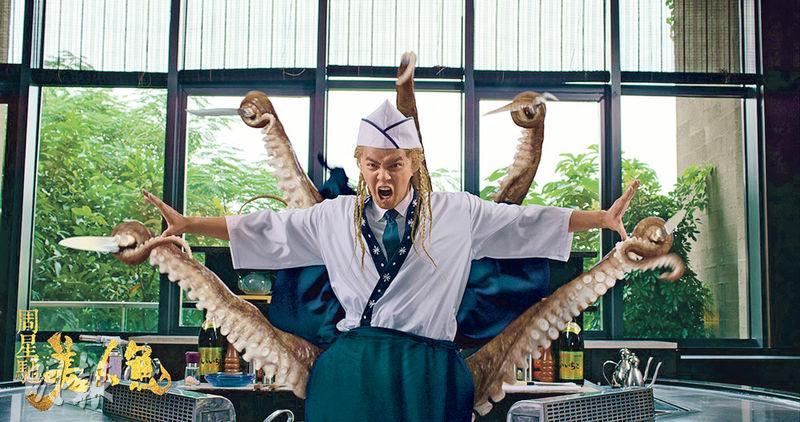 MERMAID has reachd HK$ 12 million in Hong Kong
courtesy of mingpao.com
DEADPOOL yesterday opened on the Lunar 2nd (February 9th). Although it received a category III rating, it opened with HK$ 4,979,745 and defeated 3 Chinese Lunar New Year films MERMAID (MEI YUN YU), FROM VEGAS TO MACAU 3 (DOH SING FUNG WON III) and THE MONKEY KING 2 (SAI YAU GEI ji SUEN NG HUNG SAM DA BAK GWUT JING) to become the single day box office champion. In second place with HK$ 3,867,323 was MERMAID. In third was FROM III with HK$ 2,955,017 and in fourth was the animated film THE GOOD DINOSAUR with HK$ 2,446,002. In fifth was MONKEY 2 with HK$ 1,805,094.
DEADPOOL opened on the Lunar 2nd, but with the Lunar New Year's Day late night box office of HK$ 868,522 it has already accumulated HK$ 5,848,267 and broke the Hong Kong category III film single day highest box office record.
The Stephen Chow Sing Chi directed MERMAID accumulated as of 6:30PM last night HK$ 12 million since its Lunar New Year's Day opening. In the Mainland it made 700 million RMB over three days. FROM III made 400 million RMB while MONKEY 2 made almost 400 million RMB.
Chow Yun Fat and "Fat Soh" Jasmine Tan, Carina Lau Ka Ling, Huang Xiaoming, Fan Bingbing, Ge You and famous directors Ann Hui On Waw, Tam Ka Ming earlier attended the Bona Spring Banquet in Beijing. As soon as Fat Gor arrived, workers lined up for photos with him. Fat Gor did not turn anyone away. Even Hui On Wa turned from "Big Director" into a "Little Fan" when she saw Fat Gor, as she followed him all night and took pictures like crazy! Fat Gor of course took a selfie with Hui On Wa and chatted with her. Later he also tok a loving selfie with Fat Soh. He also took a group photo with Ka Ling, Wong Jing and Andrew Lau Wai Keung. Fat Gor went all over and chatted with friends like Ge You. Xiaoming who left early greeted Fat Gor on his way out. Fat Soh even gave Xiaoming a peck.
At the Spring Banquet, Bona announced its 2016 development plans like the Spring Festival release FROM VEGAS TO MACAU 3. The film as of the Lunar New 3rd already made over 400 million RMB. Chow Yun Fat and Lau Ka Ling of course deserved credit. At the Spring Banquet the film company invited them to be the guest presenters and swept up 50 Ka Ling designed watches as prizes. Fat Soh won again after winning last year.
Ka Ling was very happy about the film's success. This year her Lunar New Year celebration was to watch all three Lunar New Year films. She thanked the audience for their support but screamed that she did not have "enough screen time". Ka Ling said, "I haven't worked with Hok Yau (Jacky Cheung) for many years. With so many people, I didn't get too much screen time. I hope next time we will have more." Ka Ling even said that she was very happy about everyone's love for a Hong Kong led film and urged Hong Kong filmmakers to keep working hard.