Chow Yun Fat invites his wife for a photo and says that she takes a long time to dress
courtesy of on.cc
courtesy of singtao.com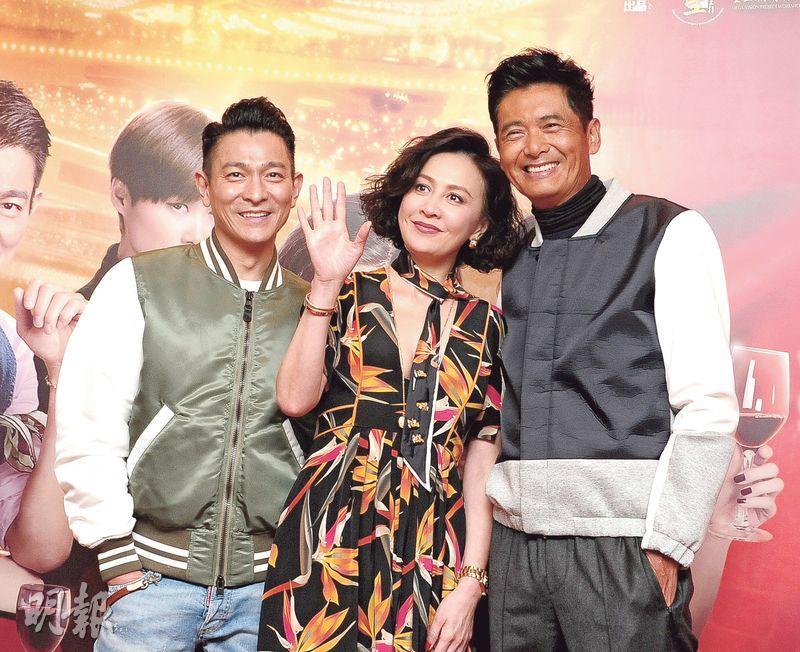 Stephen Chow's MERMAID passes 2.2 billion RMB in ten days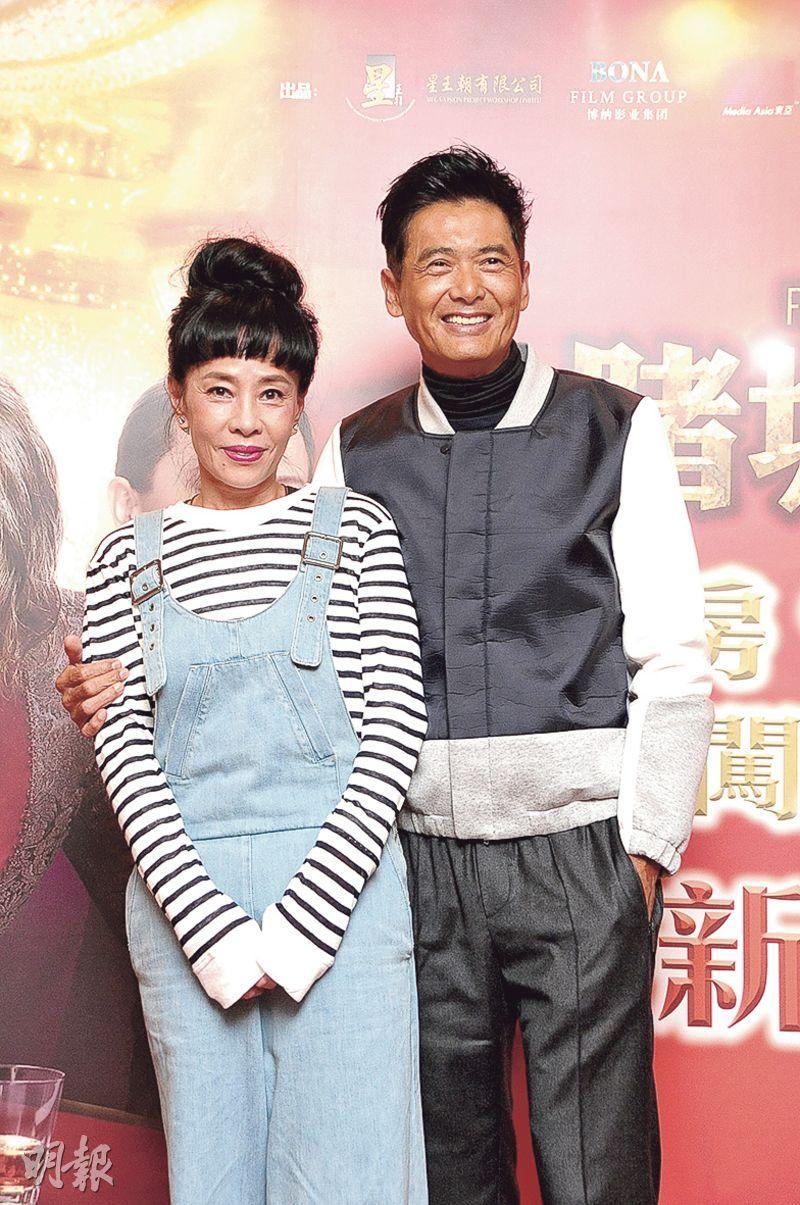 Mr. and Mrs. Chow Yun Fat
Andy Lau
courtesy of mingpao.com
FROM VEGAS TO MACAU 3 (DOH SING FUNG WON III) has already made over 900 million RMB at the Mainland box office. With Hong Kong and Macau box office the film has already made over HK$ 1 billion. Actors Chow Yun Fat, Carina Lau Ka Ling and Andy Lau Tak Wa attended the New Spring banquet. Was he pleased with the box office performance? Fat Gor admitted that he never had any box office pressure, as long as it was better than its predecessor the film has answered to its investors. Ka Ling joked that she was "sweating bullets", luckily this year was better than last year. Wa Jai also felt happy because he has never had such a high box office performance. His highest grossing film was FIRESTORM (FUNG BO) with 400 million. Was the imperfection losing to Stephen Chow Sing Chi's MERMAID (MEI YUN YU)? Fat Gor felt that the audience's eyes were crystal clear. Sing Yeh has not released a film in a very long time and had so many fans, he too would watch the film and support him when he would have time. Ka Ling revealed that she has already watched MERMAID. She was happy for Sing Yeh over the film's 2 billion yuan box office. She believed that the three Lunar New Year films together would make 5 billion yuan.
Speaking of Wa Jai's LOST AND LOVE (SUT GOO)'s Hong Kong Film Award Best Actor nomination, he said that earlier he had dinner with industry insiders. They presented him with a building block Hong Kong Film Award, he was very touched. This film subject was special, he did not know what his chances were in Hong Kong. If he won he would be very happy, if he lost he would work harder.
Although they lost the box office championship, Fat Gor said that it did not matter. In the 80s they made many Lunar New Year films, some won and some lost. It was a process. Ka Ling joked that she was very upset because she was a petty woman. Wa Jai felt that this time they already won because his personal box office was only 400 million. He even admitted that he did not know what to say.