courtesy of singtao.com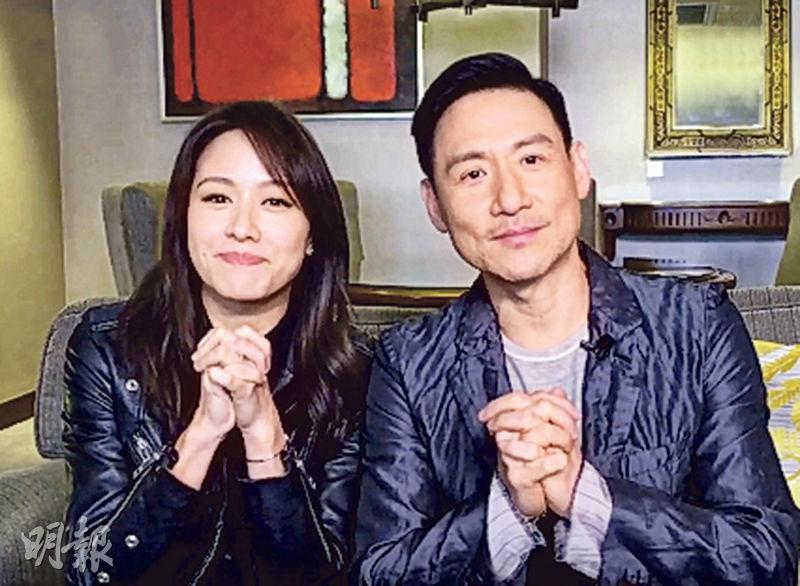 courtesy of mingpao.com
Karena Lam and Jacky Cheung wishes everyone an early Happy New Year
Hong Kong Film Award Best Actor and Best Actress nominee
Jacky Cheung is impressed with how Karena Lam cries out of one eye
courtesy of on.cc
Karena Lam Ka Yun and Jacky Cheung Hok Yau both are nominated for Hong Kong Film Awards. The film earlier was chosen to be the opening film of the 2016 Golden Horse Fantastic Film Festival. Their acting and chemistry are again recognized.
Lam Ka Yun and Cheung Hok Yau reunited again for a Lunar New Year video to greet viewers. They appeared to be on the same page on camera, but during the shoot they had frequent bad takes as they kept improvising! Hok Yau even jokingly said "Sun Tai Fat Choi" (body gets rich) to add some New Year cheer. Ka Yun and Hok Yau worked together again after over a decade. The mother of two daughters said that experience has given her an even deeper understanding of acting. "Even with many argument scenes with Hok Yau, it was like a game of passing the ball. You pass it to me like this, how should I receive it? After I receive it how should I pass it back to him? The process was a lot of fun." How was this time different from before? Ka Yun said, "JULY RHAPSODY (NAM YUN SEI SUP) was my first movie. Because I was too nervous, I only focused on doing my part well. I made a lot of mistakes."
Co-star Hok Yau also recognized Ka Yun's acting. He said, "I personally feel that Ka Yun's performance before was more on the spot, now she did a lot of preparation before taking her place. In the most memorable scene, the shot aimed at one side of her face as she delivered her lines. She was able to in the middle of her delivery naturally shed one drop of tear out of the camera side eye. She didn't on the other side! Her muscle control had to be great to be able to do that. If it wasn't coincidental, she definitely put in a lot of hard work."