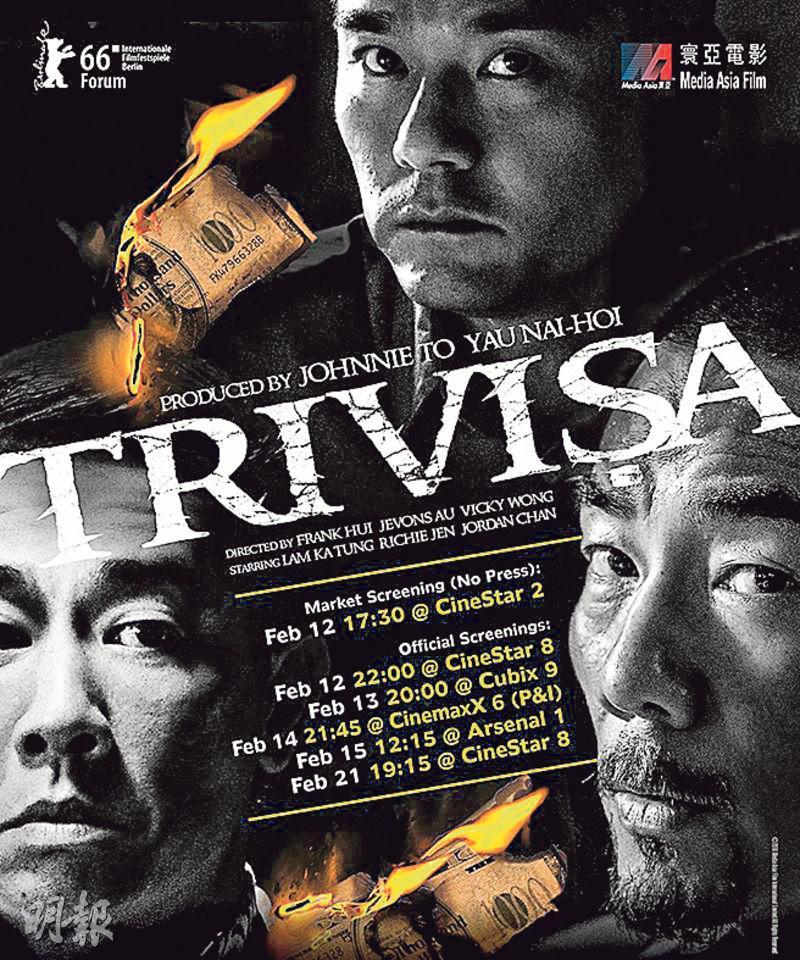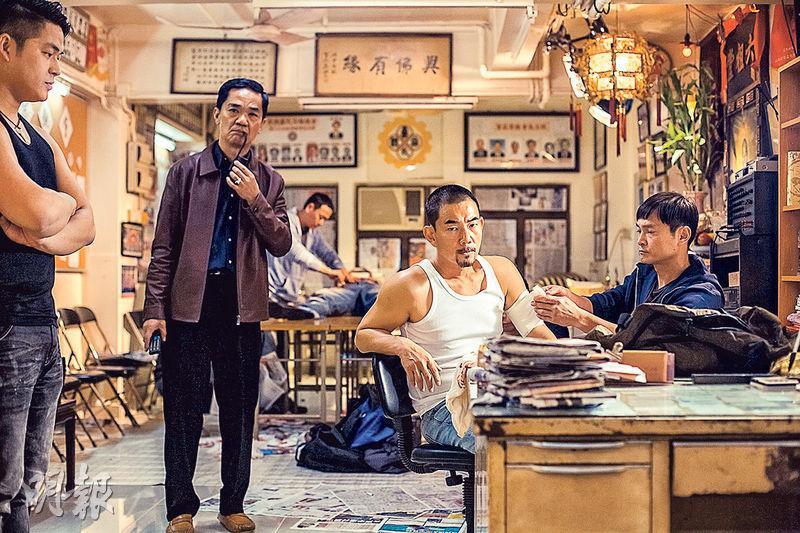 TRIVISA is about three of Hong Kong's most wanted
courtesy of mingpao.com
This year over 20 international films were selected for the Berlin International Film Festival competition. Only CROSS CURRENT represented Chinese film in competition. Hong Kong film TRIVISA (SHU DA JIU FUNG) was also invited to participate in the forum. Johnnie To Kei Fung and Yau Nai Hoi produced the film with new directors Frank Hui Hok Man, Jevons Au Man Kit and Vicky Wong Wai Kit. The film is based on real people and events. Jordan Chan Siu Chun, Richie Jen (Yam Yin Chai) and Gordon Lam Ka Tung play three of Hong Kong's most wanted.