courtesy of on.cc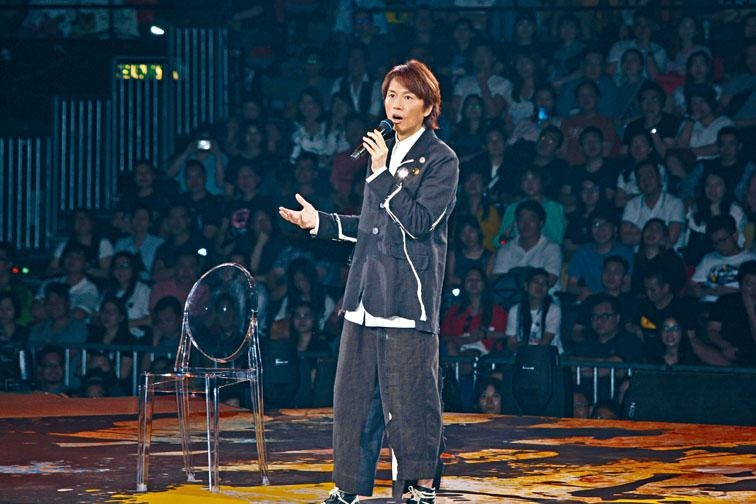 No subject matter is off limits for Dayo Wong
courtesy of singtao.com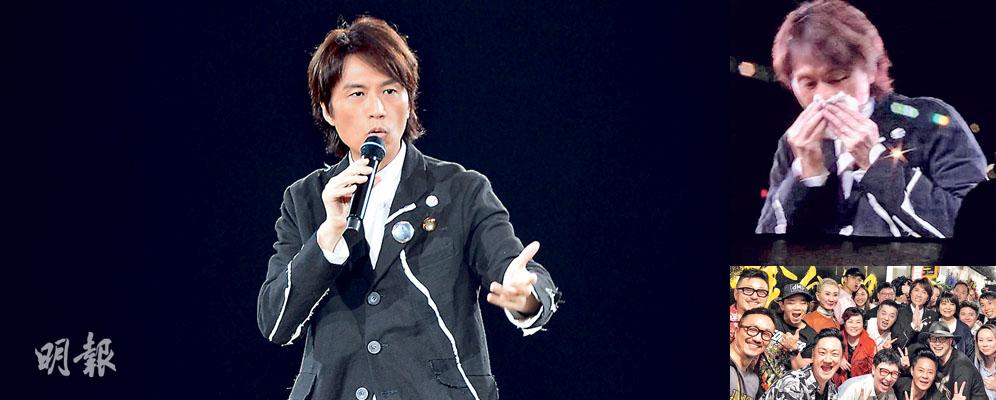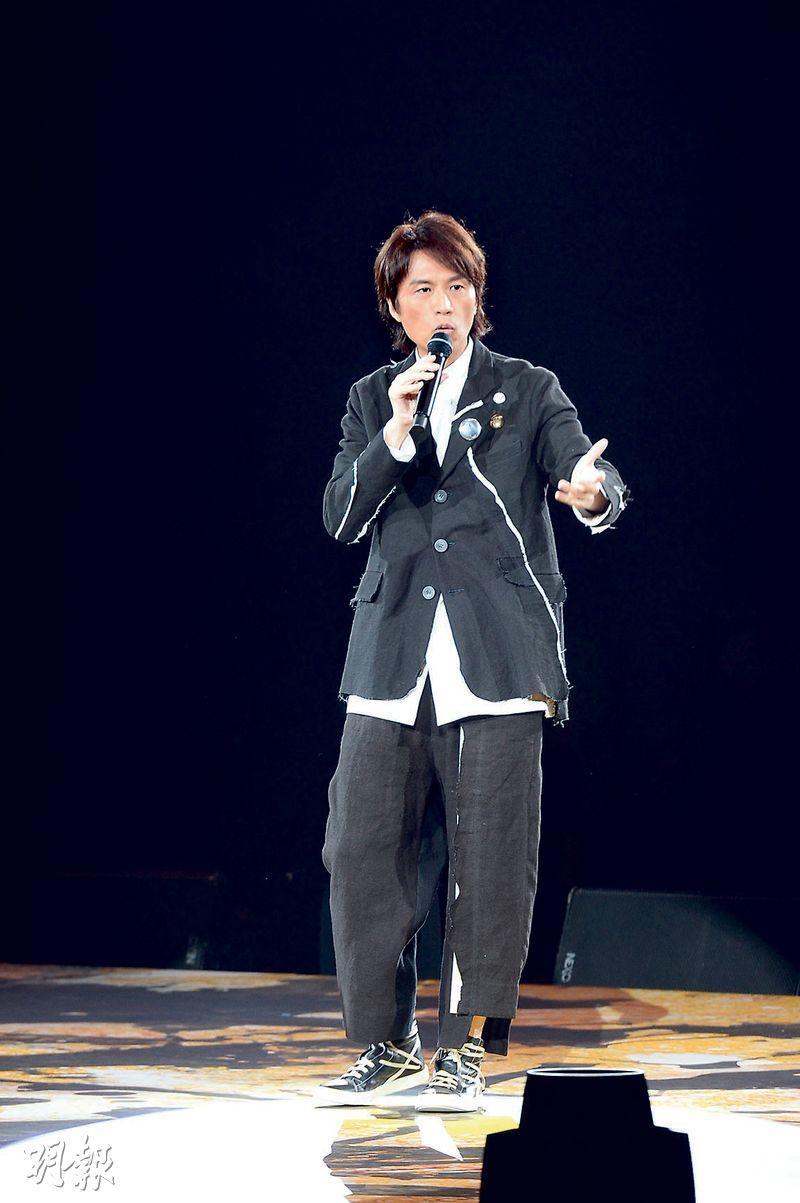 Dayo Wong cracks up the crowd as he talks about politics and show business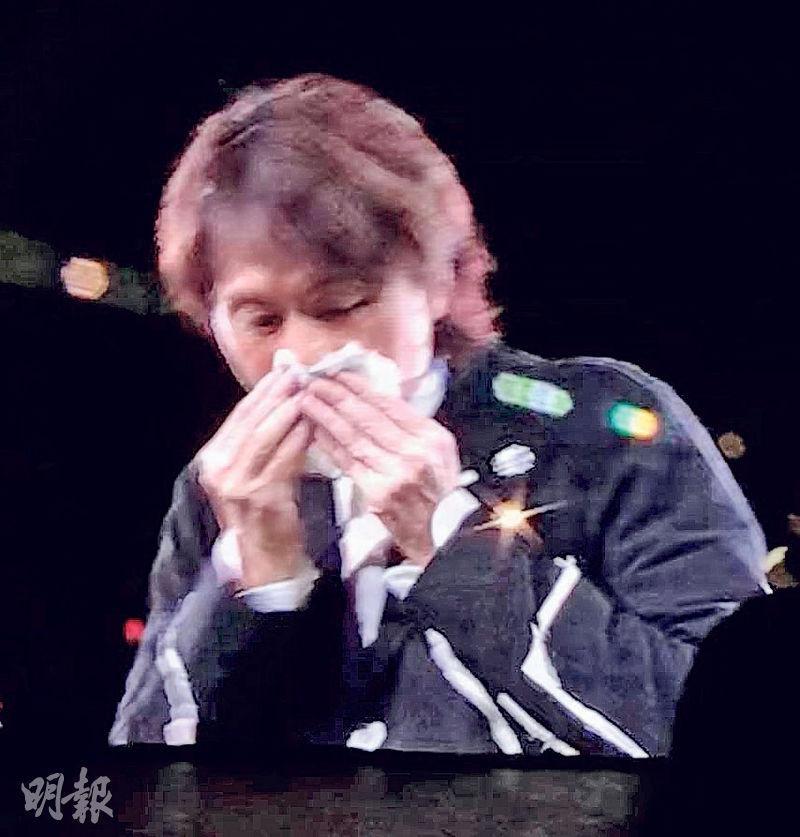 Dayo Wong gets sentimental as the show ends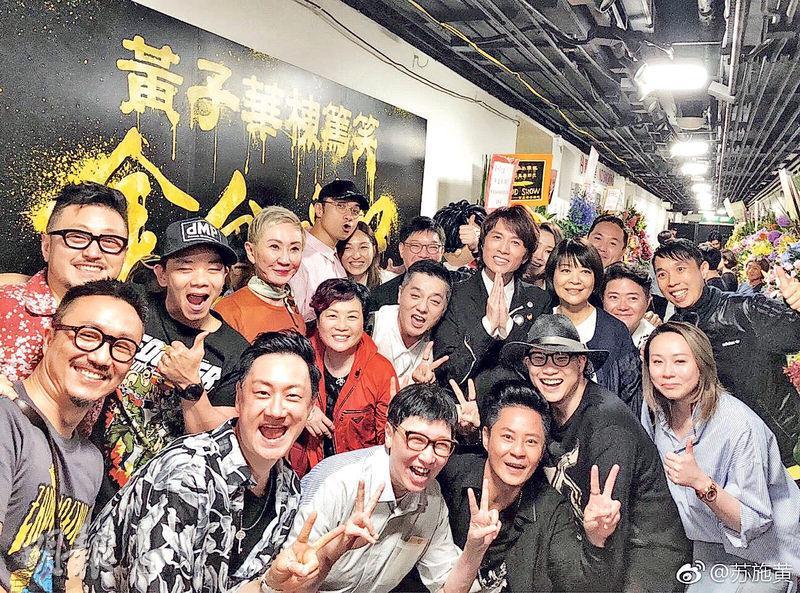 Dayo Wong receives support from friends in the business
courtesy of mingpao.com
Dayo Wong Tze Wah opened his 26 show stand up comedy concerts two nights ago. Tze Wah once stated that this would be his final stand up show. Even Pak Suet Sin, Connie Chan Bo Chu, Carina Lau Ka Ling, Michelle Reis (Lee Ka Yun), Leo Ku Kui Ke and his wife, William So Wing Hong and his wife, Francis Ng Chun Yu, Ronald Cheng Chung Kei, Cally Kwong Mei Wan and Wayne Lai Yiu Cheung's family attended. As soon as Tze Wah appeared the entire crowd cheered. He joked, "No refund! No pants removal! That's right, I am rinsing my mouth with the golden basin, it's final, yell while you can!"
When the DAYS OF BEING WILD music came on, Tze Wah said that he got into trouble at a late show. "When everyone left they looked like they cam out of a poison gas chamber, their eyes were red and full of hate. Why? Because no one got it, watching several big stars free ranging." He also said that the movie had big stars and big production, the outstanding line of "legs without bird", cost HK$ 40 million to make but only made HK$ 9 million. At the time many Hong Kong filmmakers really disliked Wong Kar Wai. "I was thinking, why? Because he lost a lot of money? Come one, yours truly made FIGHTING TO SURVIVE (YUT MUN GAI BO BIU) and it seemed to have just made 5 figures. However no one hated me for losing all the money, at least I don't know anyone who hated me in the film industry. It's just me hating myself. The biggest difference between me and him is that when I took other people's capital I wanted to make it back, if I couldn't it was an audience quality problem. However Wong Kar Wai seems to not really want to make the capital back, using other people's capital and not wanting to make it back. He is a traitor to Hong Kong Capitalism!"
Tze Wah also said that elder Wong Jing probably did not like Wong Kar Wai too much because he asked him to play Wong Kar Wai. "He purposely asked me to upset him. In Wong Jing's movie I played Wong Kar Wai. What was my name? 'Wong Jing Wai'. People even said that in other words Wong Jing wanted to make up of Wong Kar Wai."