courtesy of on.cc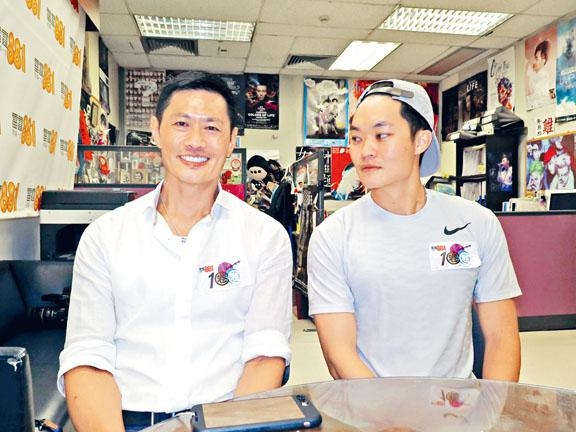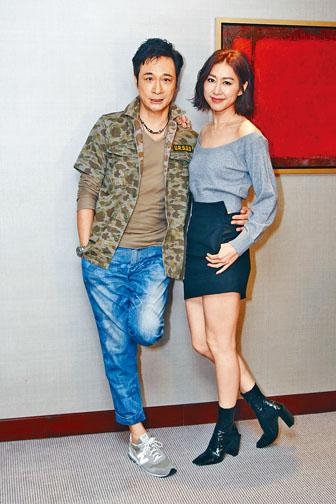 courtesy of singtao.com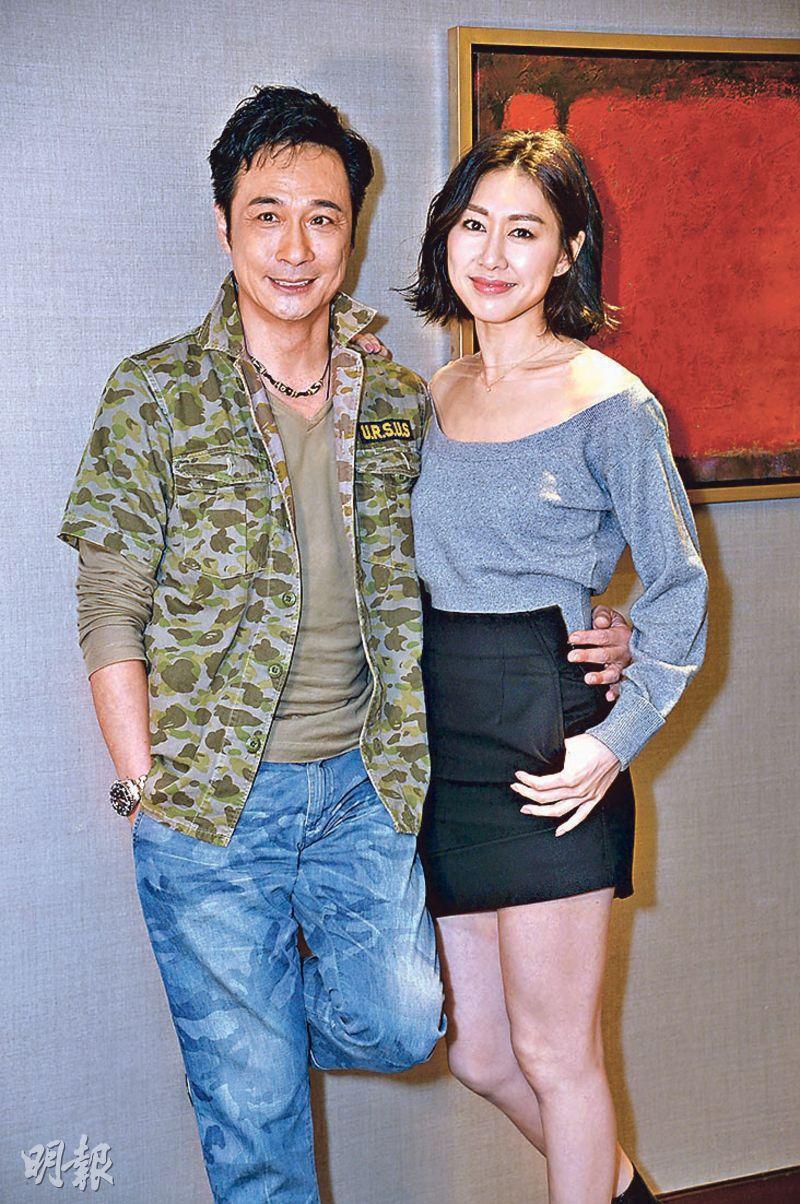 Best Actor Francis Ng and television Best Actress Nancy Wu make the jump from TV to film in hopes of setting off new spark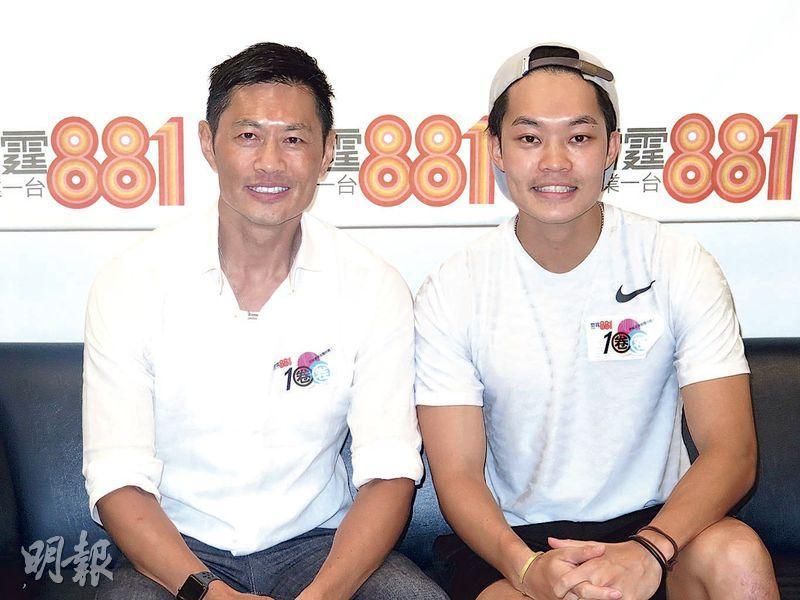 Ken Wong calls himself an uncle and admits defeat to young fresh meat Tony Wu
courtesy of mingpao.com
Francis Ng Chun Yu and Nancy Wu Ting Yan's inspirational film MEN ON THE DRAGON (YIK LAU DAI SHOOK) will open soon. Earlier they promoted the film. Chun Yu praised the experienced Ting Yan became prettier and more durable, self confident, Ting Yan felt that Chun Yu has not changed at all and still was just as great.
The film was shot in the summer last year. Four mid level broadband internet company employees in order to "save their jobs" joined the company's newly formed dragon boat team and began the tough dragon boat training. Although he had to shoot the dragon boat scenes outdoors, Chun Yu said that they were a lot of fun. Did he have to practice before hand? Chun Yu honestly said, "I didn't bother to practice, since I didn't know how to anyway. The character doesn't know (how to row a dragon boat), so I used that ignorant feeling for the shoot. As the shoot went on I learned. Actually it was very simple. However everyday we worked for ten hours, after three days in a row I was very tired. Then came the final dragon boat race, I won't get to row again because it was the ending. At that time I was very happy and rowed for 20 minutes, from Sha Tin Town Hall back to Tai Wai." Did he become addiction to rowing? Chun Yu joked that if he treated it as a sport then he would be in trouble, because he would have to get an entire boat of people -- at least 20. It would not be like mahjong and just ask three people. In the film Tony Wu Tsz Tung wore swimming trunk, Poon Yuen Leung also showed off his muscles. Yet Chun Yu did not have to show anything. He said that he contributed. "Isn't eating my way to being fat enough?"
Chun Yu this time asked for Ting Yan by name for the big screen performance. They in 2003 worked on the television series TRIUMPH IN THE SKIES but in film this would be their first time. Working together again after over a decade, Chun Yu said that the experienced Ting Yan became prettier and more enduring, in comparison to when she played Coco she was even more self confident. As for Ting Yan did she feel that Chun Yu who turned from Sam Gor to Uncle has changed? Chun Yu cut in, "Sam Gor back then was an uncle. I already has played 20 years of Uncle and am very familiar with it." Ting Yan said that to her Chun Yu has not changed, as he was still just as great.
In the film their relationship was ambiguous, but in the end Ting Yan chose to return to her old flame. Chun Yu even nobly became Ting Yan's wedding witness. Chun Yu joked that in real life he was fine with giving up (love), but being the wedding witness would be......he might not be capable. For her big screen debut, Ting Yan in the film played a single mother. Between her neighbor and artist old flame she finally still chose her old flame. Would she spend time to wait for someone in real life? After several relationships Ting Yan did not know how she would handle it. She said, "Maybe the answer would be very different in the teens and the 30s. In teens and 20s when love was greater than Heaven I might be able to answer very quick, but when you are 30 something your bodily function might not be able to wait and you might think a little differently." In the film Ting Yan would also play a KOL, she never expected that she would be able to play MAGICAL ANGEL CREAMY MAMI. Thus she looked forward to seeing herself very much on the big screen.
Although the film received the Film Development Fund film production financing project assistance, Chun Yu revealed that he did not take a salary as he wanted to do something to help the film industry. Chun YU felt that cultivating new comers was his responsibility. With similar format films in the future he would again consider them. Every year he would like to make one until no one would ask. Did Ting Yan take a salary? Ting Yan said that she did. Chun Yu joked that even if Ting Yan wanted to she would not be able to. Although MEN ON THE DRAGON has not yet been released, it has already been selected for the New York Asian Film Festival.
Ken Wong Tak Bun and Tony Wu Tsz Tung yesterday promoted their film MEN ON THE DRAGON on the radio. Tsz Tung in the film worked with many elders and admitted that at first he was a little nervous, as he tried to show his best side. When asked to grade this junior, Tak Bun said, "I have no opinion, everyone would know after watching the film. Tsz Wu faces two Best Actors right at the opening, one of film and the other of stage. I only appear later. He is pretty sharp." This is the first time that a movie is made about dragon boat, Tak Bun understood that not everyone could accept it. However the advanced screening response was decent and he was already very grateful. Making a dragon boat movie in a dozen or so days was not easy, the box office would depend on Heaven. Some said that Tak Bun was big enough so the dragon boat scenes had no difficulty for him at all. "Not true, no matter how big you are if everyone can't coordinate the boat won't move. (Did you have a flex off with Tsz Tung?) I wouldn't dare, I would lose. Everyone only wants to see Young Fresh Meat, not the Uncle." Tak Bun joked, "If we are introducing Chun Yu and me, we would say together they are 100." Tsz Tung praised Tak Bun for being very humorous. He used to think that he was very cool, but actually he was very talented in telling jokes.
As for work, Tak Bun stated that he wanted to do anything and everything. Earlier when he went back to TVB to pick up his pay check, a producer mentioned a series. Tak Bun felt that if the time and the character were right it would be fine. He could work without a contract. As for Tsz Tung he said that he would have a movie that conflicted with the Asian Game schedule. He hoped to be able to handle both then.