Louis Cheung, Cherry Ngan, Philip Keung
Girls surround Louis Koo and sing POPULAR THIS WEEK
courtesy of on.cc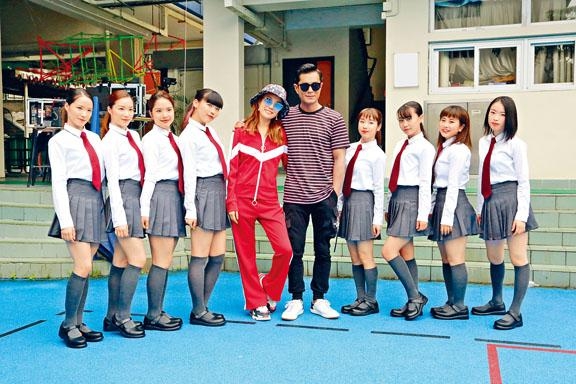 courtesy of singtao.com
Joey Yung plays a teacher
Louis Koo makes an appearance, but neither dance nor sing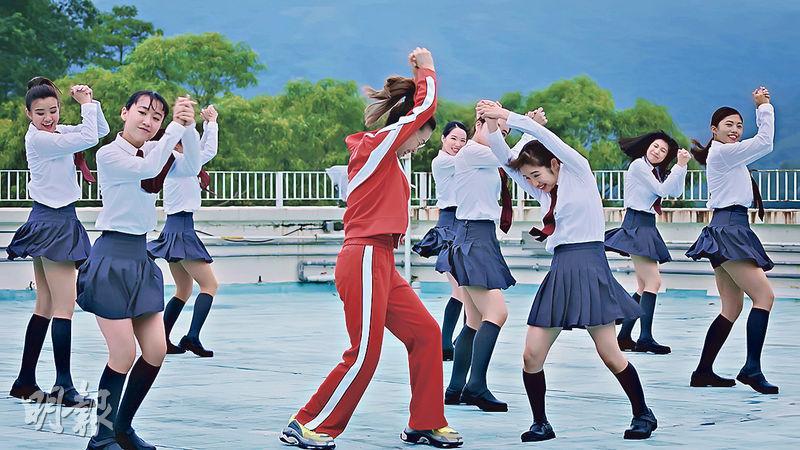 Joey Yung leads a song and dance number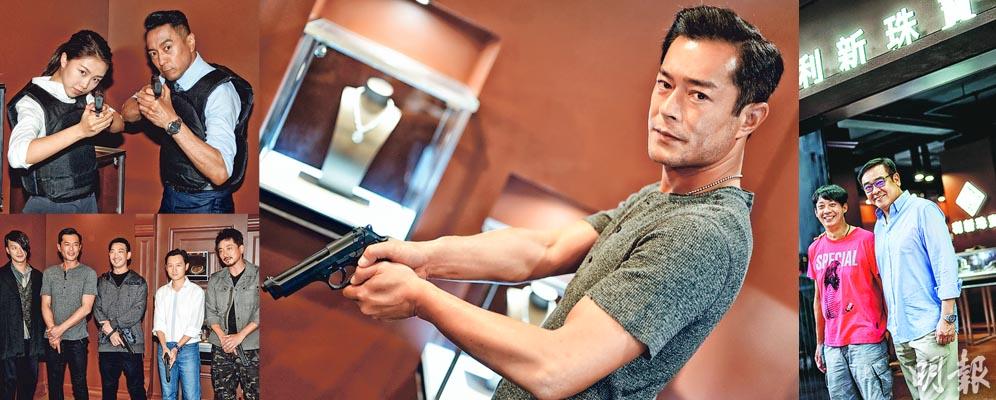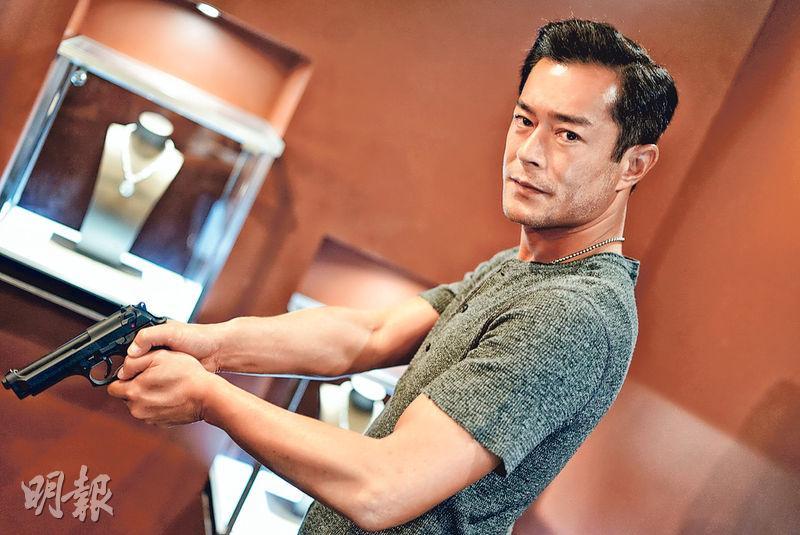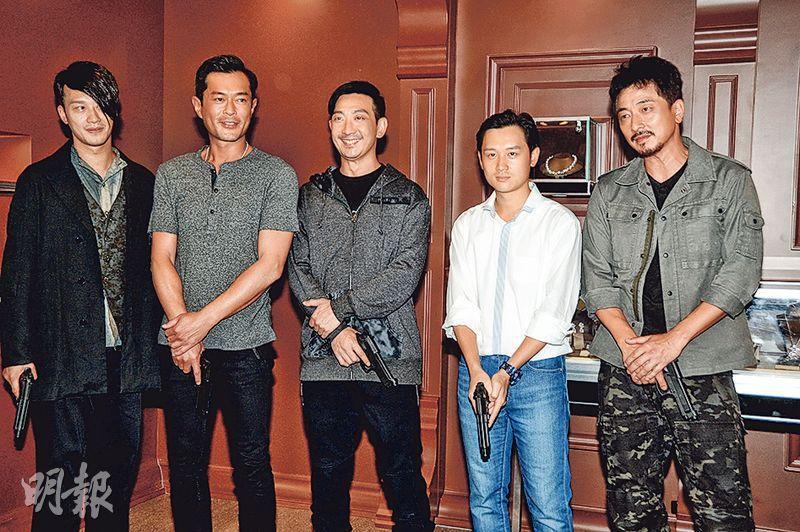 Deep Ng, Louis Koo, Sam Lee, Ling Man Lung and Deon Cheung play robbers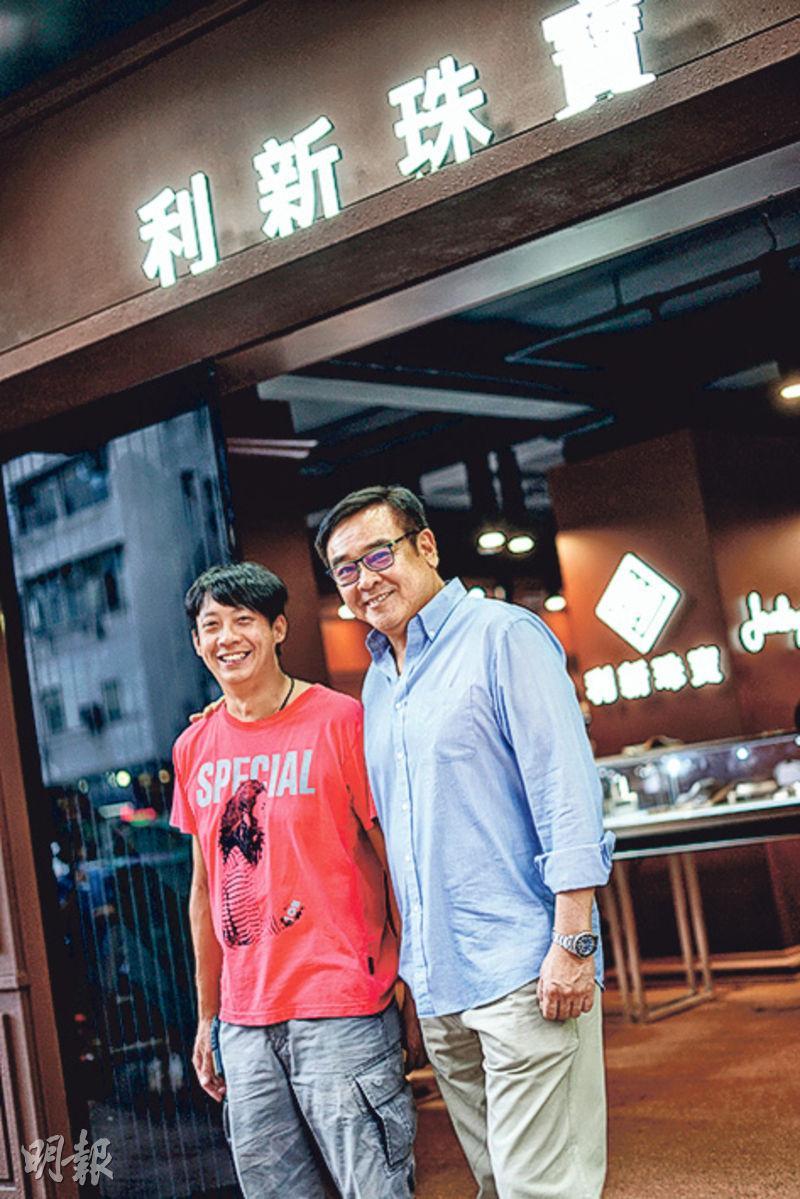 Director Fung Chi Keung and producer Derek Yee pose in front of the million dollar jewelry store set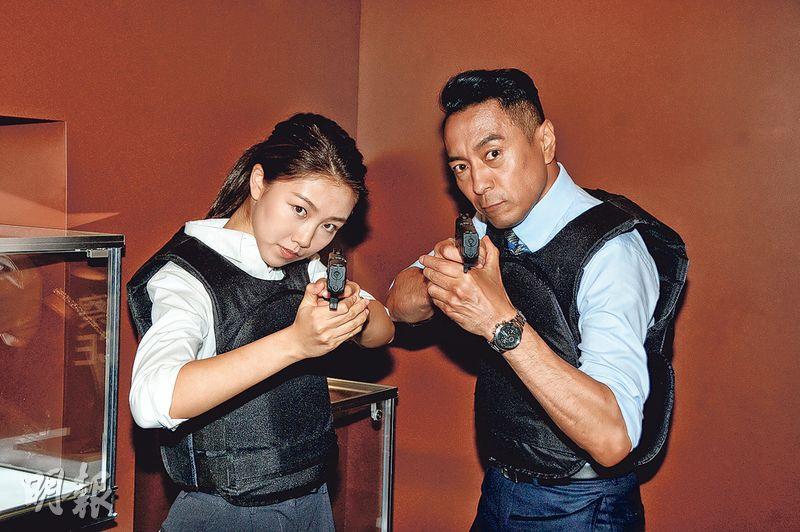 Cherry Ngan and Philip Keung plays cops in a fire fight with Louis Koo
courtesy of mingpao.com
The Louis Koo Tin Lok, Philip Keung Ho Man, Cherry Ngan Cheuk Ling, Louis Cheung Kai Chung starred new film A WITNESS OUT OF THE BLUE (FAN JUI YIN CHEUNG) yesterday held a police chase scene at a Jordan store. The team spent seven figures and two months to construct a real 3000 foot jewelry store set. The team has been working in the fake jewelry store. Due to how real the environment was, some pedestrians thought it was a real jewelry store and entered to shop. Playing a robber, Koo Tin Lok said that the new film has already been in production for a month. Yesterday's police chase scene was the opening for the film. Later a big slaughter scene will be shot. In addition the team rented a store for an explosion scene. Was a chase scene in the heat particularly tough? Goo Jai said, "Indoors with air conditioning it's okay, because the new film takes place in the winter I even have to wear coats and leather jackets. It's pretty tough."
Goo Jai said that now he has three new films in production at the same time. Earlier he worked on exterior shots under 35 or 36 degree Celsius heat and also had a heat stroke. Another new film required him to be in a car chase. Would he confuse his characters? Goo Jai said, "No, because we would work on one film for several days I am able to adjust. The night before I would study and finish my analysis. When the shoot takes place I can remind myself which character I am playing."
Charmaine Sheh Sze Man was rumored to have signed with Koo Tin Lok's company. Goo Jai as usual said that the question should be directed to Ah Sheh's management company. Goo Jai said, "Ah Sheh is a top television star. I have worked with her before. She of course has the potential to be able to make movies." An advertiser used Goo Jai's POPULAR THIS WEEK dance as draw, but in the commercial he could not be seen dancing. Goo Jai said, "I danced, maybe it was cut. Actually I just moved a little because I didn't rehearse. It wasn't the choreography before either. I was just guest starring."
Playing cops, Keung Ho Man and Ngan Cheuk Ling said that they had to shoot in the fake jewelry store for 6 days. For her first crime film, Cherry was very excited about being to able to hold a gun. She often asked Hak Jai about the correct way to hold a gun. She also did not imagine how heavy the gun was. She had to use a lot of energy to be able to cock it. Hak Jai also happily said that he could play a cop again. He said that everyone thought that he often played cops. Actually he counted how many times on his hand. Hak Jai said, "I am the happiest about being able to shoot a gun and drive fast. I can even drive in the opposite direction of traffic, but because we didn't apply for a full road block I have to be very careful with my marks to reduce to the risk to its lowest."