courtesy of singtao.com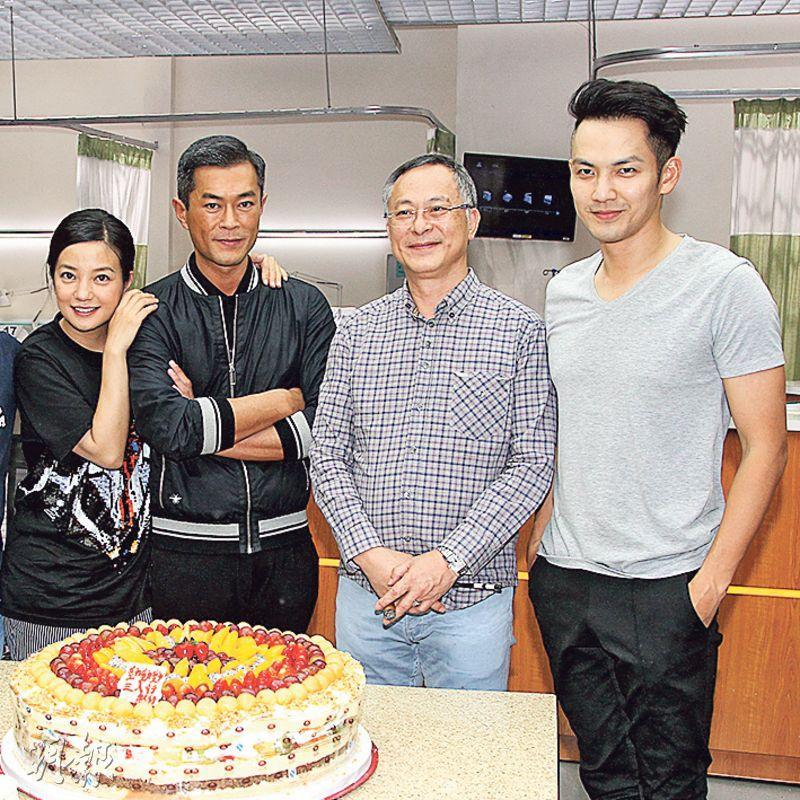 Vicki Zhao, Louis Koo, Johnnie To and Wallace Chung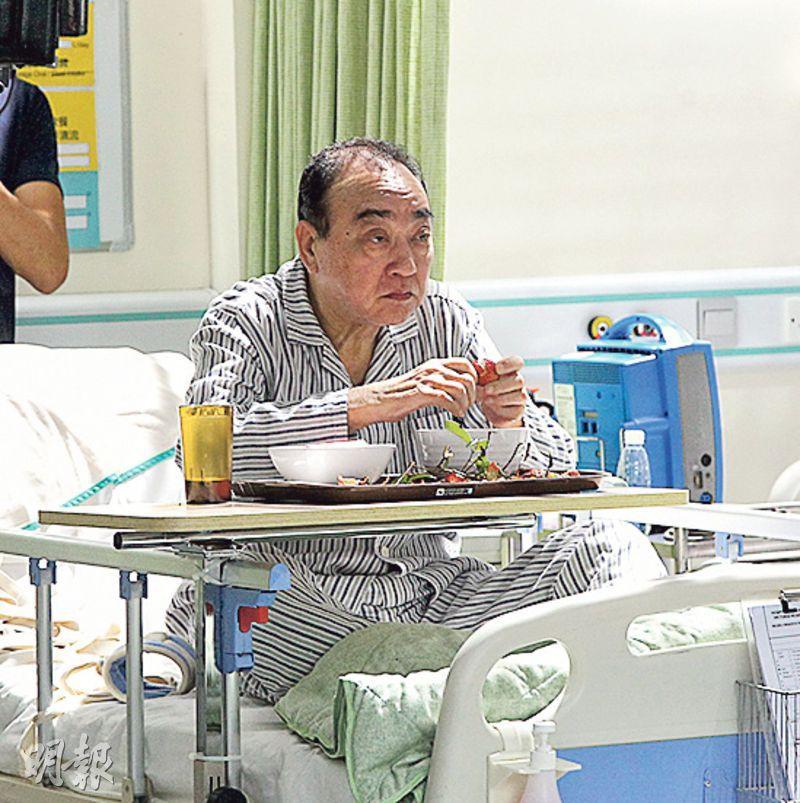 Lo Hoi Pang
courtesy of mingpao.com
Vicki Zhao Wei, Louis Koo Tin Lok and Wallace Chung Han Leung starred in the Johnnie To Kei Fung's new film THREE (SAM YUN HUNG). The production wrapped with a 20 pound cake.
THREE not only has cops and robbers but also the Zhao Wei played doctor. She not only has emotional scenes but a lot of stunts. On the day of the wrap a chase between Goo Jai and Chung Han Leung. Goo Jai and To Sir went back and forth several times just to study the marks and reloading the guns. To Sir even personally demonstrated. Chung Han Leung was put on wires and slipped between the bathroom dividers at a high speed. Because there was no margin for error, everyone was forced on testing their mark.
During the big wrap scene, the team of almost 100 people crowded into a big hospital room. With To Sir's "good take", THREE that took more than half a year from rehearsal to production finally wrapped up its shoot as applause arose. The crew brought out a big 20 pound cake. To Sir, screen writer Yau Nai Hoi, Zhao Wei, Goo Jai, Michael Tse Tin Wa, Raymond Wong Ho Yin, Timmy Hung Tin Ming and others cut the cake. Yet Chung Han Leung suddenly disappeared. Actually he had to wash off the prop blood first. The mischievous Hung Tin Ming pretended to play a prank with the cream on Goo Jai, who jumped away in fright.
After the wrap, Zhao Wei said online that she was reluctant to leave. She also took intimate photos with the team. "Actually love and loyalty remain."