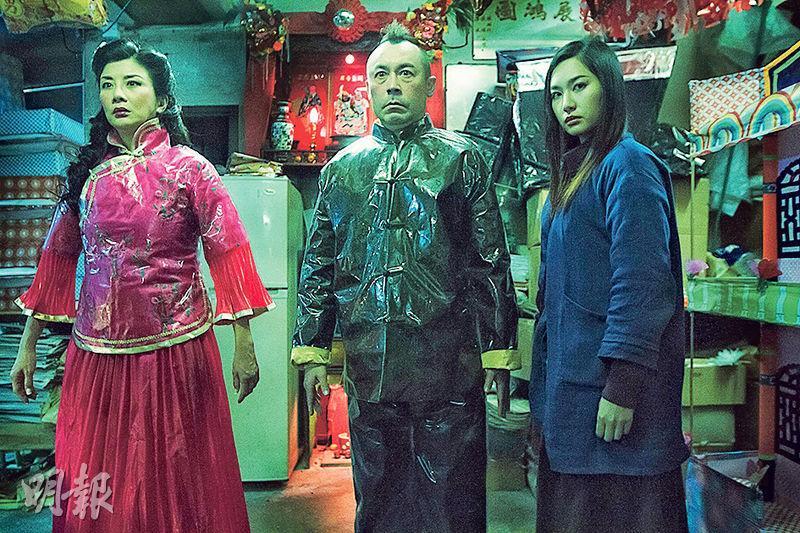 Carrie Ng and Simon Louie are joss paper dolls with the maker Kate Tsui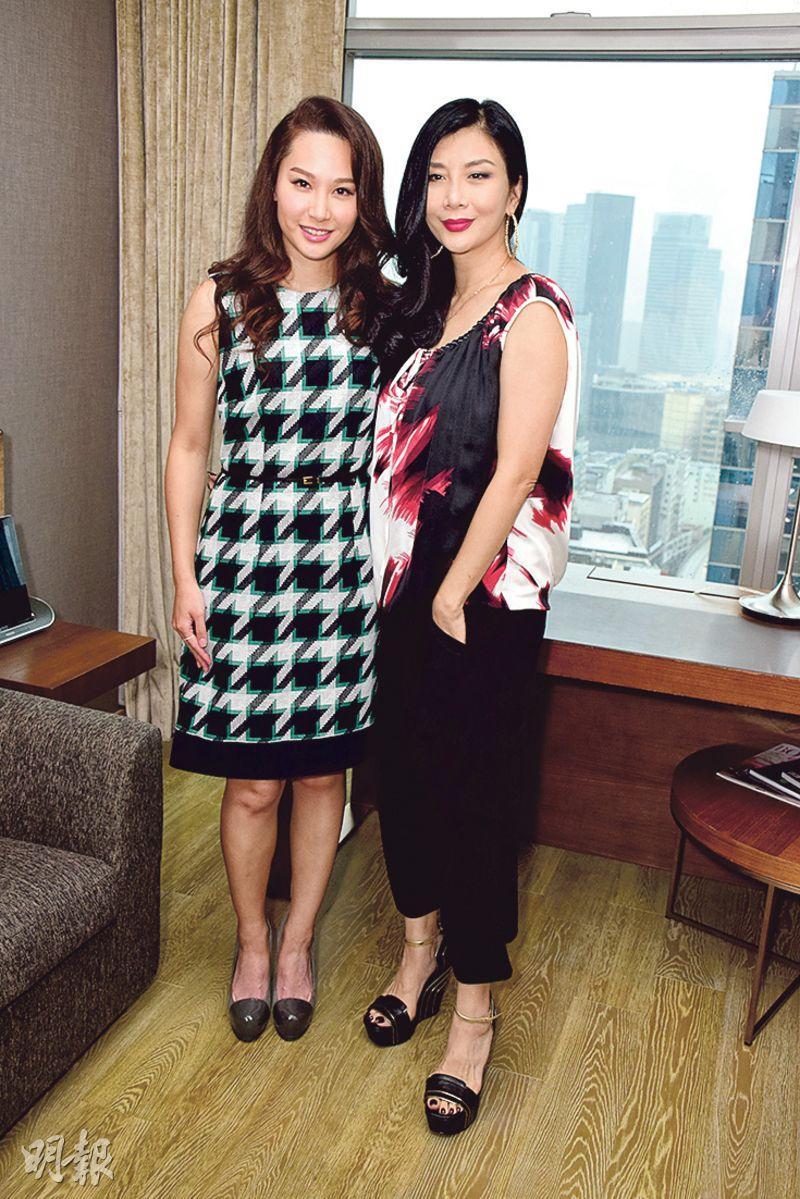 courtesy of mingpao.com
courtesy of on.cc
The Carrie Ng Ka Lai directed film KNOCK KNOCK WHO'S THERE? (YAU HAT DOH) will open soon. Earlier she and one of the lead actresses Kate Tsui Tsz Shan were interviewed. Why did she direct a ghost film? She said, "I want something unexpected. Actually the film has three stories with love, family and friendship, they are only packaged with ghost stories."
Actually Sister Ka Lai was also afraid of ghost, but the more afraid some people were of something the more they wanted to do it. She said, "Actually the shoot wasn't scary at all because the set had many workers. Post production was constantly in a room without any light, but still workers were on hand so I wasn't scared either. The most afraid was when I went to the bathroom by myself." In the film, she invited Tsz Shan to play one of the stories are retribution. She hoped that no one would randomly catch stray cats to abuse. As a veteran actress with decades of acting, Sister Ka Lai had no difficulty with directing. Because she knew a lot, she could easily resolve problems. Yet for some post production work that actors did not need to be in touch with like editing, she had to put in more effort. Will she direct again? She admitted that she will.
Tsz Shan in the film played a girl who worked with joss paper offering, thus she had to learn the trade. She said, "I had several hours of lessons, then I took the sticks, paper and paste home to practice. Mommy said that it was bad luck." Tsz Shan also said that the director gave her a lot of challenges this time. Everyday at work she would show her videos then asked her to learn from them for the shoot that evening. She said, "Because a cat possesses me, I had to hold a cat and sing and I had to learn to dance like a cat. I don't have a cat, so I have to watch it online and start with the costume fitting. The director tried to arrange for me to spend more time with the cat. (You have a dance background, so it shouldn't be hard for me.) I don't dance as frequently now, this time I barely passed! In a few years it would be hard to say."
Tsz Shan in one scene had to digest a mouse. Although it was a frozen mouse she was still very scared. She even cried as she worked on the scene and stated that there will not be a next time. She said, "I am more afraid of mice than ghosts because I had a childhood trauma with mice. When I was little Mommy took me outside, I almost stepped on a mouse that a car ran over. Its corpse scarred me."