courtesy of singtao.com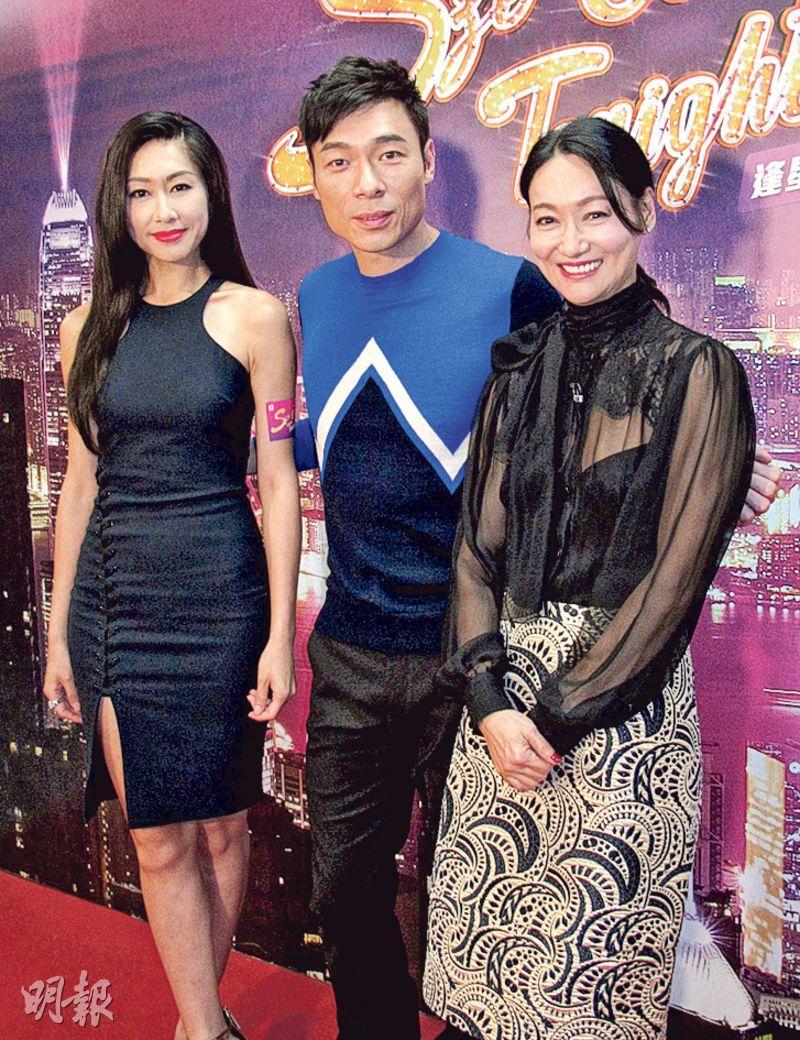 courtesy of mingpao.com
Nancy Wu, Andy Hui, Kara Wai
courtesy of on.cc
TVB program SZE YOU TONIGHT taped two nights ago with guests Kara Wai Ying Hung, Andy Hui Chi On and Nancy Wu Ting Yan.
Siu Hung said that she has not been to TVB City in three years. Because earlier she worked on a HKTV series, perhaps TVB misunderstood that she has signed with another television station.
Speaking of this "ice breaking", Siu Hung said that it was not because there was ice. Has TVB asked her to make a series? She said no and that she was still not warmed up yet. Later she will work on her final action film in the Mainland. For her "blade sealing work" she will not use a stunt double. To avoid injury and to get back her original abdominal muscles, Siu Hung lately has been working out, swimming and doing yoga. She also said that originally she wanted to appear in a bra top but she did not want to be called a "beautiful demon woman".