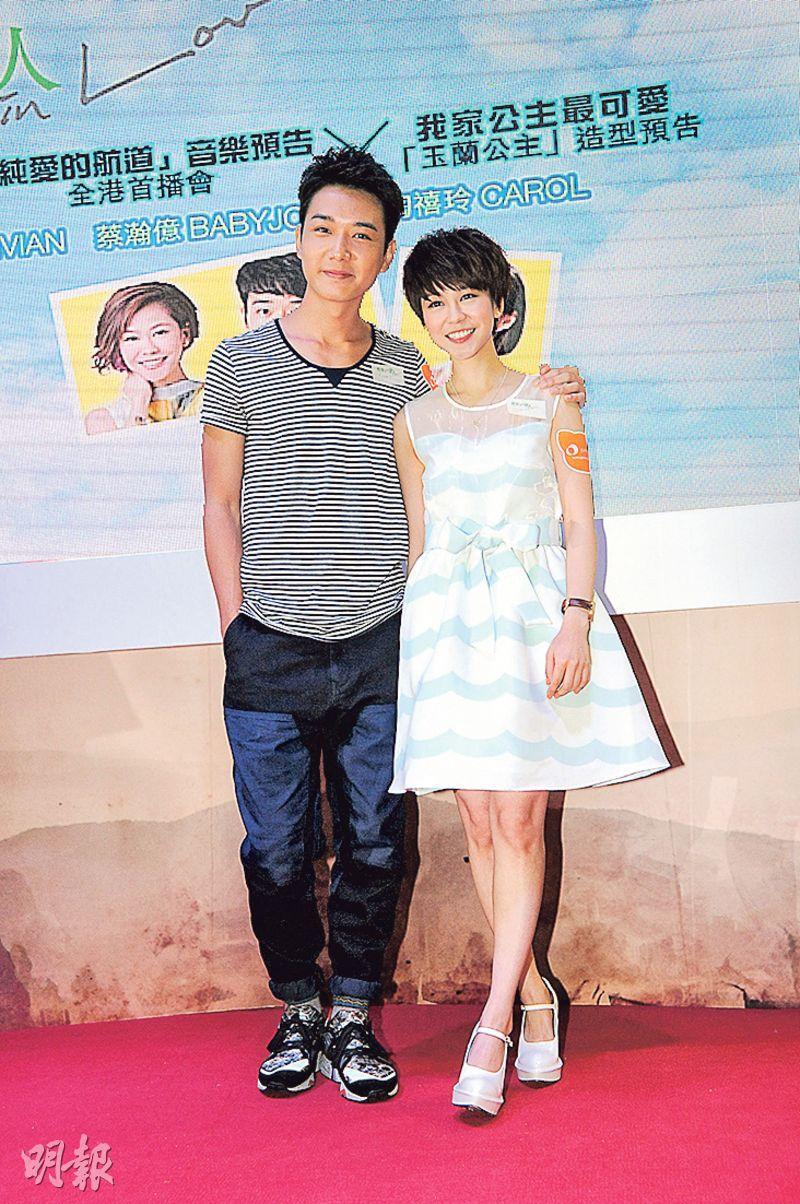 courtesy of mingpao.com
Vivian Chan reveals that she takes the initiative in the bed scene with Babyjohn Choi
Vivian Chan and Babyjohn Choi take a selfie to warm up the crowd
courtesy of on.cc
Artists Vivian Chan Wai Man and Babyjohn Choi Hong Yik yesterday appeared at the ACGHK to promote their new film GUIA IN LOVE (DUNG TAP HA DIK LUEN YUN). THey even took selfies with the fans in the crowd. In the new film they had many intimate scenes. Vivian even revealed that she took the initiative in the bed scene. "This time was my first movie, not to mention that I had to work on a bed scene with Babyjohn the first time I saw him. At the time we were complete strangers!"
Because in the film they cried as they got intimate, it was very difficult! However, Babyjohn said that Vivian's tears kept flowing like turning on a tap. Vivian joked, "I thought about having to kiss you and I was really in tears!" Babyjohn said, "I was crying on the inside."
Chan Wai Man said that she was very happy to work with Babyjohn because he won the Hong Kong Film Award Best New Performer; Babyjohn said that he had to learn singing from elder Chan Wai Man, as the film will promote with a concert.