courtesy of on.cc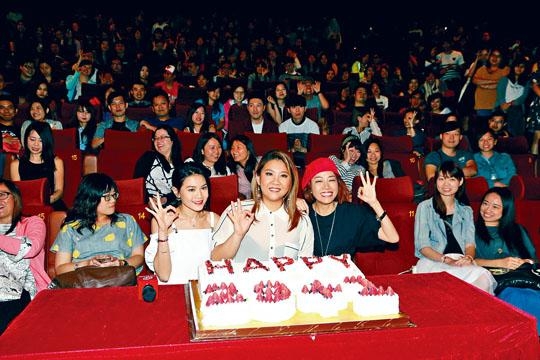 courtesy of singtao.com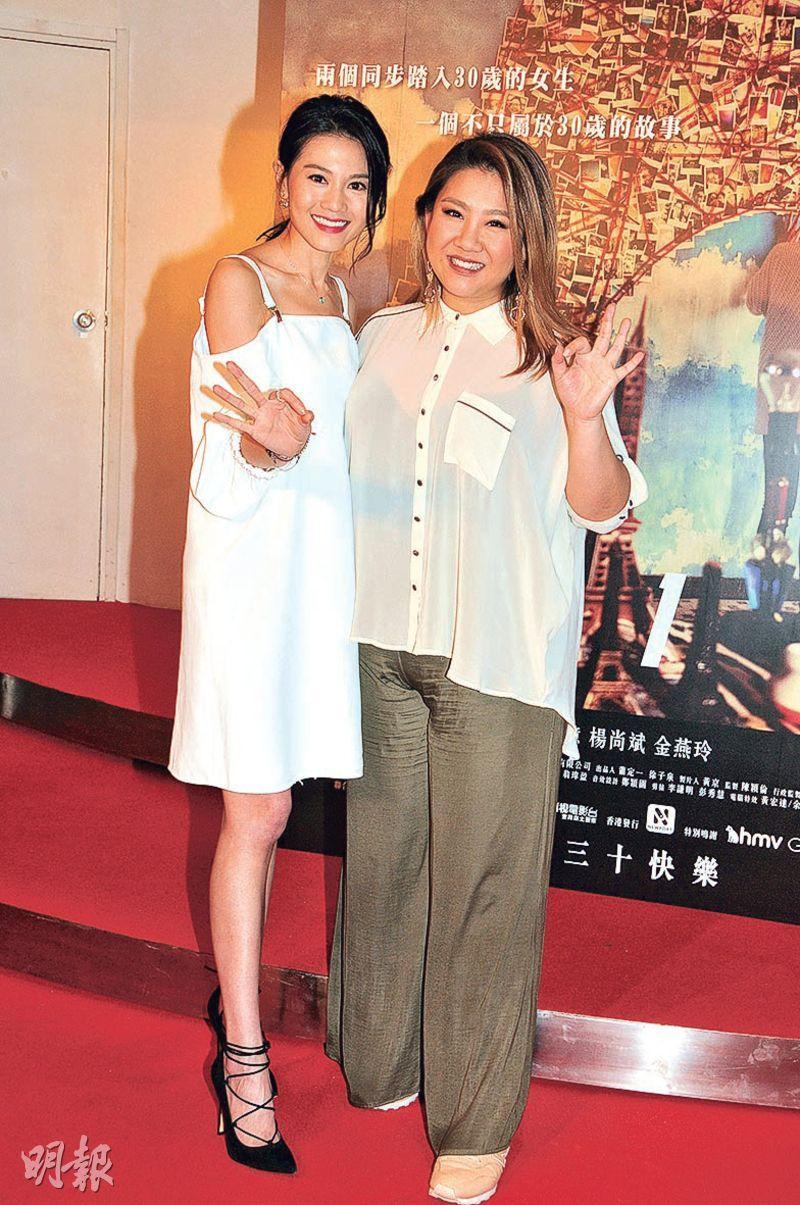 Chrissie Chau and Joyce Cheng hope the film will perform well
courtesy of mingpao.com
Chrissie Chau Sau Na, Joyce Cheng Yun Yi, director Kearen Pang Sau Wai yesterday attended their film 29+1 advanced screenings and invited a group of almost 80 viewers. After the show the trio shared their experience with the audience then brought out a cake to celebrate Yun Yi's birthday on the 30th. The audience sang the birthday song.
Sister Na was asked how being 30 felt, she said that last year when she made the movie she was already 30. After its completion she was happier instead because she felt she played a strong business woman. Yun Yi's character was very happy. After the shoot she felt that she could switch to the happy state of mind. Would she set a goal for herself? Sister Na said, "I want work to be a little happier, I am not saying that work isn't happy now. Sometimes at work I would face different pressure. Sometimes it's box office pressure, which is beyond my control. Perhaps the script that I wanted to make I didn't get to." Would she be in a hurry to date? She said, "During the shoot I thought about finding a guy to date, because the relationship in the film was unhappy and lonely. When I got home I wanted company, but I don't get to rush that."
Soon to turn 30, Yun Yi was also in no hurry to date. She also felt that she was a stronger and stronger woman. Earlier when she played mahjong with friends, although they did not play for money she was very serious. She felt curious that she had to control even entertainment. Yun Yi also said that before 30 she put a lot of time on her career. Now she wanted to do what she wanted to. At the end of June she will return to Canada and spend more time with family. Would she spend her birthday in Canada? She misspoke, "Not for 30!" Later she explained that she wanted to say she would not spend her 30th birthday in Canada. She might have to work abroad.