courtesy of on.cc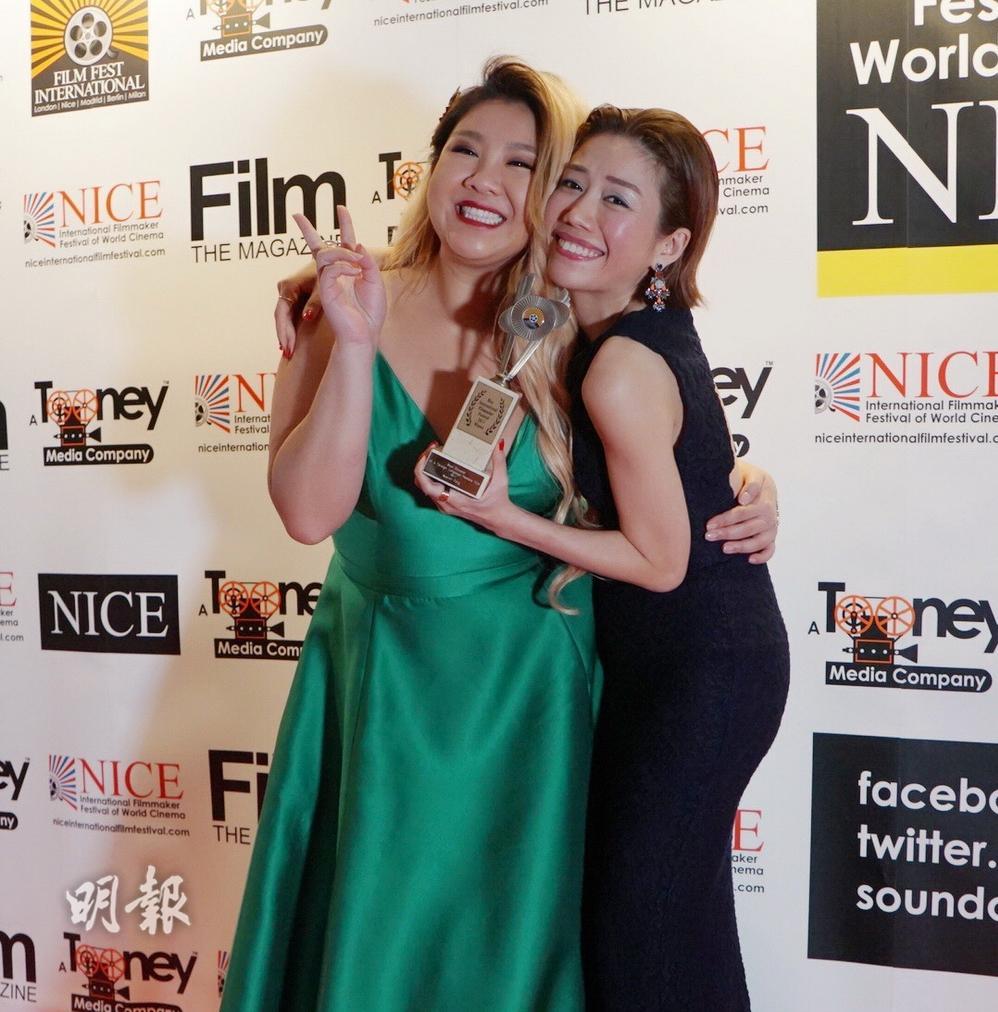 courtesy of mingpao.com
The Kearen Pang Sau Wai written and directed, Chrissie Chau Sau Na and Joyce Cheng Yun Yi starred film 29+1 was selected for the Nice International Film Festival in France. Pang Sau Wai and Yun Yi earlier already flew to Nice for the award ceremony. Film company boss Stephen Shiu Jr. also went from Cannes to cheer them on. Finally Pang Sau Wai won Foreign Film Best Director award.
Pang Sau Wai was surprised. "I am very happy to be able to win this award. At an international film festival, four nominations for 29+1 is already a great honor. I am even happier that this time when I won so many people attended the award ceremony with me and share the joy. Because Yun Yi was nominated, we can sit together, be nervous together, and wait for the announcement together."
Yun Yi's character in the film dreamed about going to Paris since childhood. Last year the film went to Paris for the location shoot. A year later she and Pang Sau Wai returned and the feeling was very special. Director Pang said, "Coming to Paris again is very meaningful, very touching. Winning an award in France has a lot of meaning and sentiments, for 29+1 it is very special. Actually I hope everyone who participated can be here to share them with me."
Although Yun Yi did not win, she felt that the nomination was already quite a honor. To be able to witness Director Pang's winning moment, she was already very moved. "Actually I am very happy and very nervous about participating in this film festival, competing with many films from around the world for each award. I am especially happy for the director. Because of 13 nominees, she had to beat 12 to win the Foreign Film Best Director. So I am very happy."