courtesy of on.cc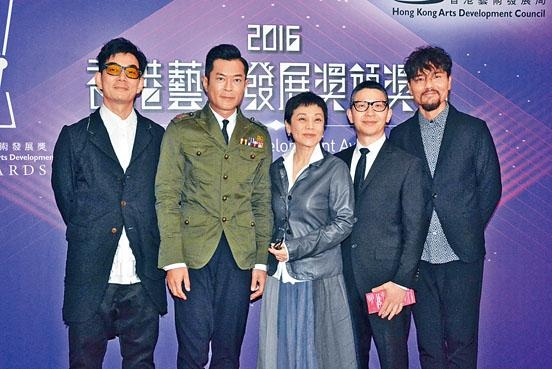 courtesy of singtao.com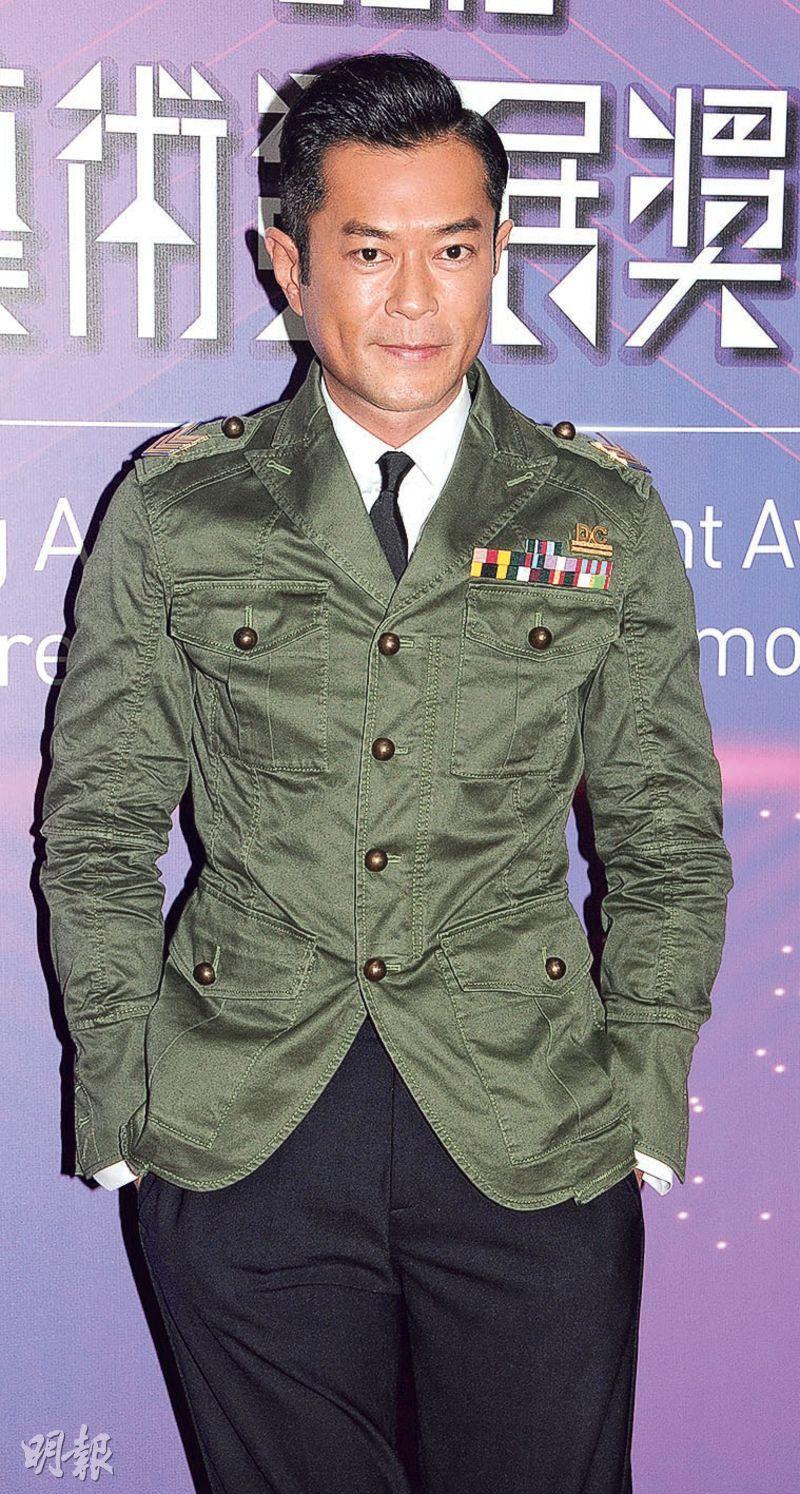 Louis Koo claims to be just an actor and makes no casting decision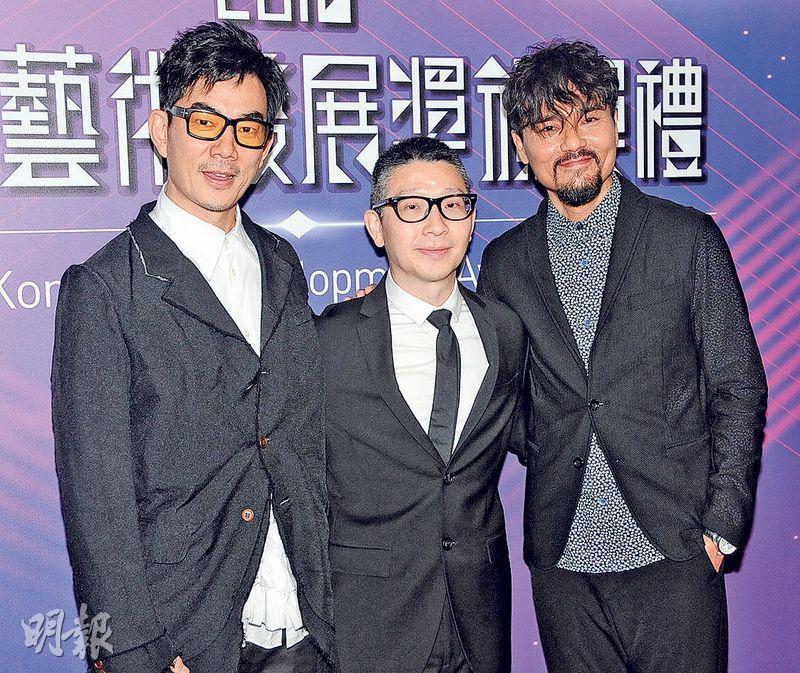 Richie Jen, Yau Nai Hoi, Gordon Lam

Liza Wang says that she wants to work with Louis Koo again.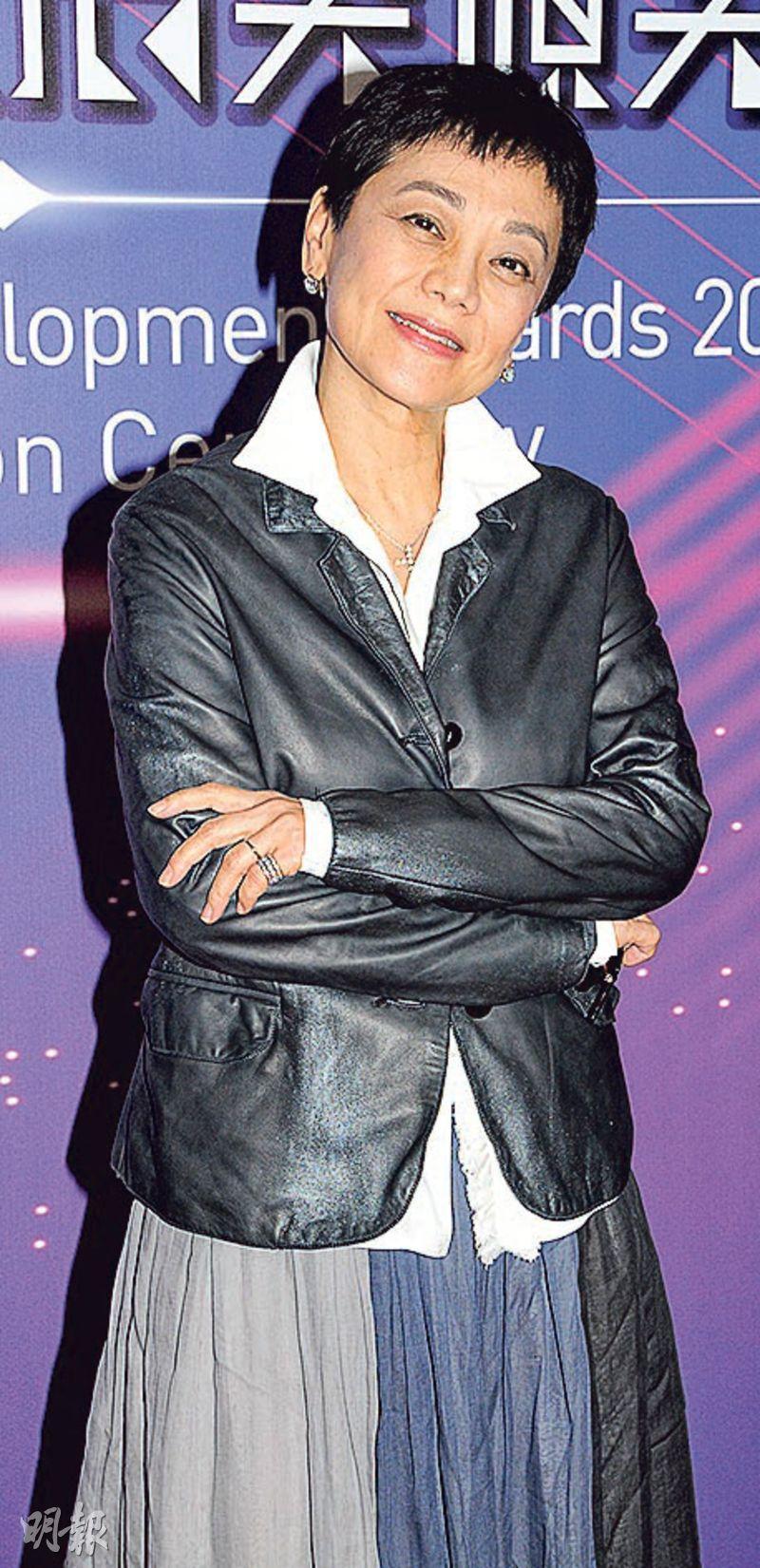 Guest presenter Sylvia Chang
courtesy of mingpao.com
The 2016 Hong Kong Art Development Awards took place two nights ago in Tseung Kwan O Television City. Considered Johnnie To Kei Fung's successor, THREE (SAM YUN HUNG) and TRIVISA (SHU DAI JIU FUNG)'s Yau Nai Hoi received the "Artist of the Year -- Film" award. His friends Louis Koo Tin Lok, Gordon Lam Ka Tung and Richie Jen (Yam Yin Chai) came to congratulate him. Rumored to spread his wings in the film industry, Goo Jai said that he had no detail and asking female stars to work with him was the director's call.
Currently working on a film in Shenzhen, Koo Tin Lok said that he began working with Yau Nai Hoi in as early as 1999. 18 years flew by. He was not only Goo Jai's good friend but also his teacher, teaching him a lot of film theories and story structure. Goo Jai benefit much from him.
Speaking of rumors that Goo Jai will make 8 movies, he said, "I didn't see the report, I have no idea myself." As for his interest in getting Natalie Tong Sze Wing for a movie, Goo Jai said, "Probably no, no. Actually I am an actor too, the director has to decide that."
Always wanted to make another television series, Goo Jai said that he would consider any good script. However his work schedule this year was already jam packed. Now he has to commute between Shenzhen and Beijing between jobs. Jessica Hester Hsuan (Suen Huen) wanted to work with GOo Jai again. He said that he too wanted to work with her, whether in film or on television. When someone suggested that Goo Jai could ask Suen Huen to star in BACK TO THE PAST, the film version of STEP INTO THE PAST (CHUM CHUN GEI), he again said that he had to ask the director since he was only an actor.