courtesy of on.cc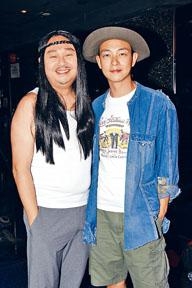 courtesy of singtao.com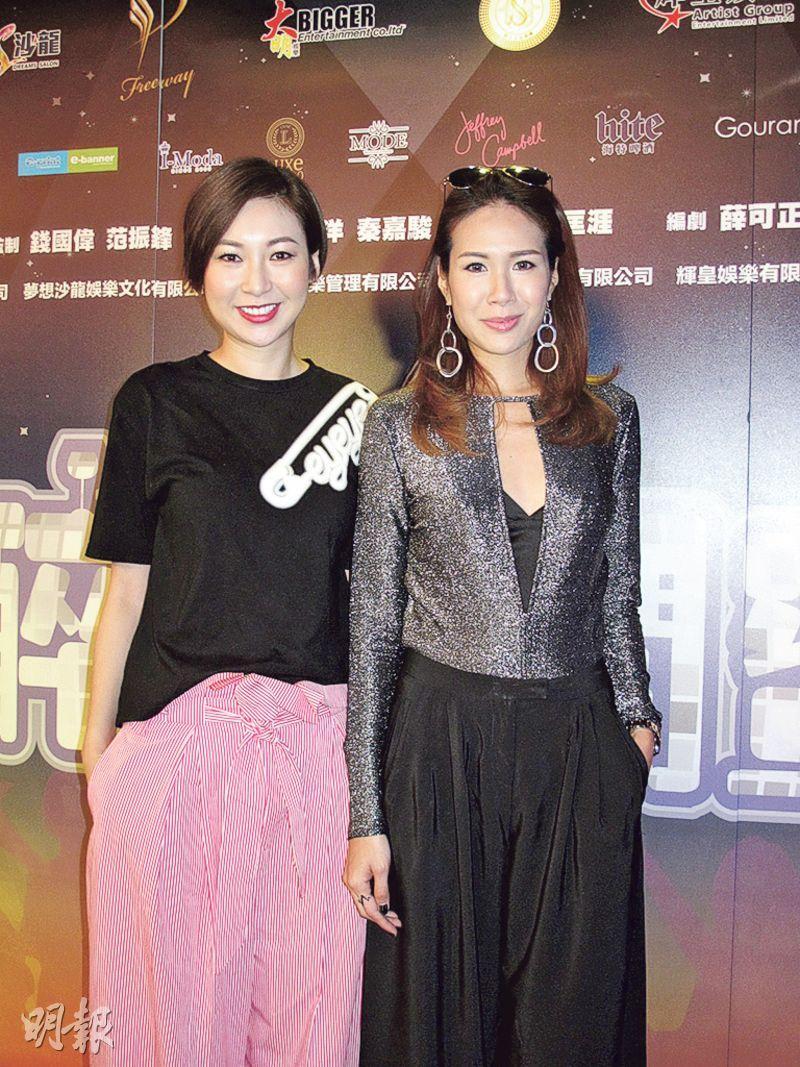 Jacquelin Chong has to outdrink her sister Lisa Ch'ng in the film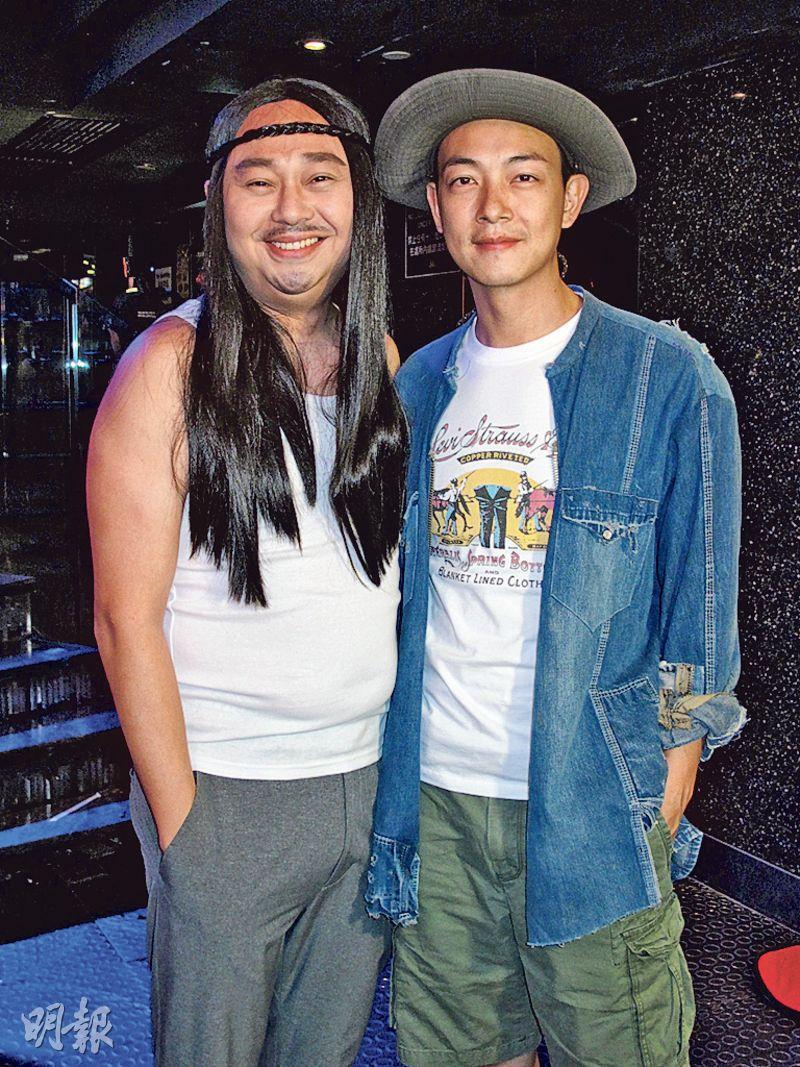 Bob Lam and Oscar Leung
courtesy of mingpao.com
Lisa Ch'ng Sze Ming and sister Jacquelin Chong Sze Man, Bob Lam Sing Bun, Oscar Leung Lit Wai and Grace Wong Kwan Hing yesterday attended the film JUI BAU GWAI MUK (DRUNK BESTIES)'s production start ceremony at Central. Jacquelin said that she and her sister had a drinking contest scene in the film. She admitted that she was just an average drinker. After getting drunk she would sleep and get sick. Sze Ming was a better drinker, she said that after getting drunk she would giggle and eat like crazy.
Sze Ming's boyfriend Mat Yeung Ming and series co-star Mina Kwok Chin Yu appeared to be intimate. Sze Mng said that the report was just for laughs. "The photos they got weren't intimate at all, as they were quite far apart. It's fine, really it's just for laughs. Chin Yu and I aren't close, Ah Yeung isn't too familiar with her either. They shared very few scenes. Everyone knows what's going on." She also expressed trust in her boyfriend as he was very accountable. Sometimes when he was out he would send her a video, which made her become accountable as well.
In his "long haired DJ" look, Bob in the film played a womanizing rich kid. As for intimate scenes, he said, "Just a peck, I want to leave something for the imagination!" He kissed Wai Wai after drinking. Would he re-enact this scene in the film? He said, "Never again." Wai Wai said that he did not want his daughter to see the photos of their kiss once she grows up.
Soon to be a father again, Bob earlier posted his son's sonogram online and even said that his son was "very big". He said that he did not see anything on the sonogram, only the "head of the dragon". Actually he only thought this photo was very cute, as he had no idea where the correct location was on it.