courtesy of on.cc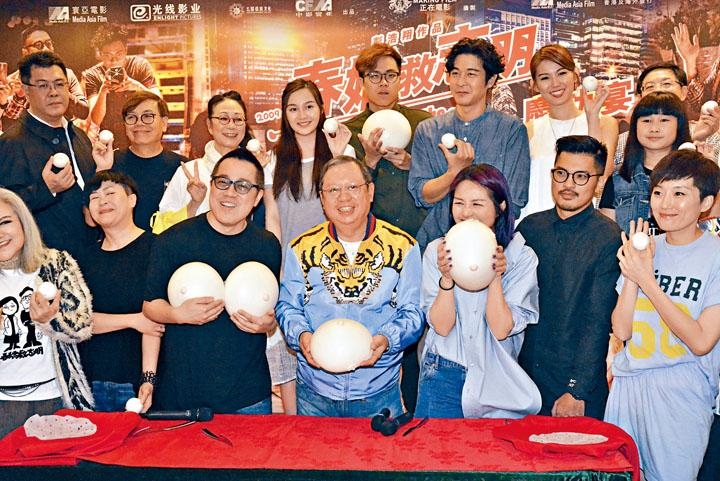 courtesy of singtao.com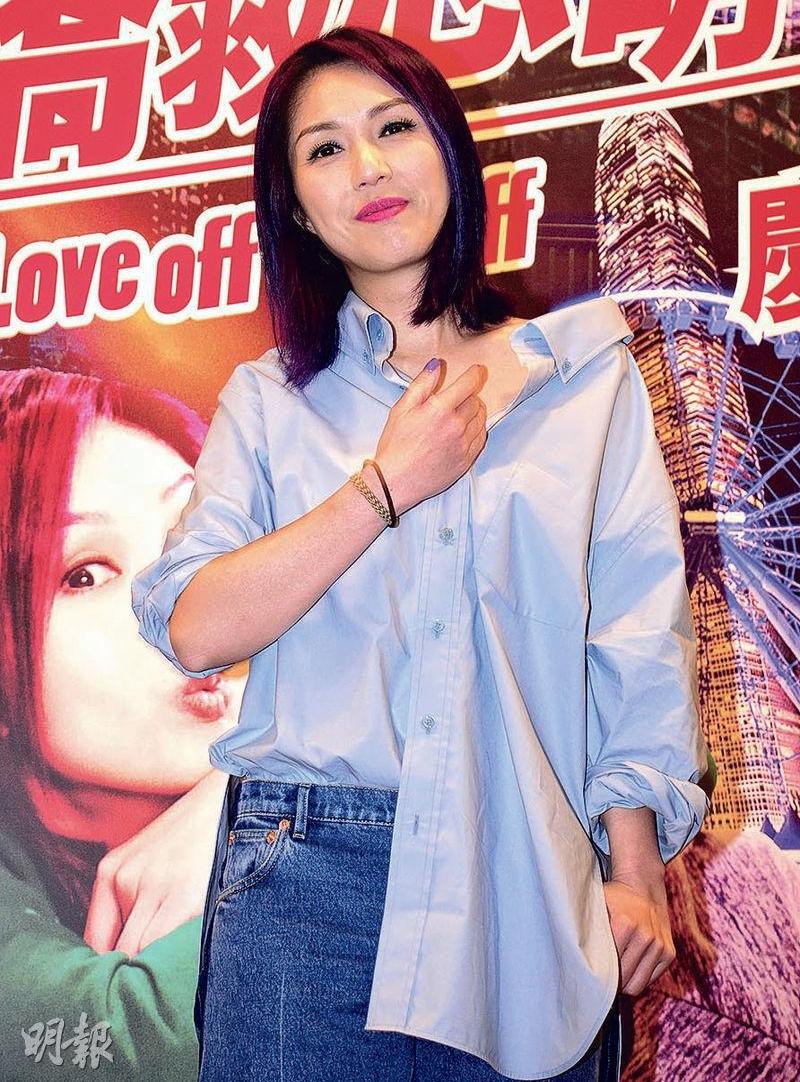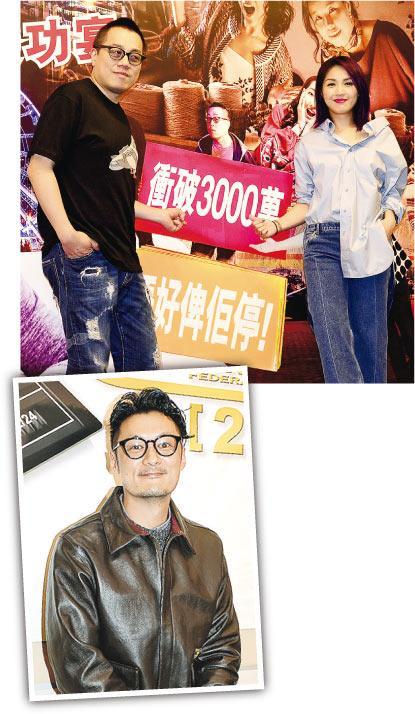 Director Pang Ho Cheung and Miriam Yeung want Shawn Yue to treat everyone to another celebration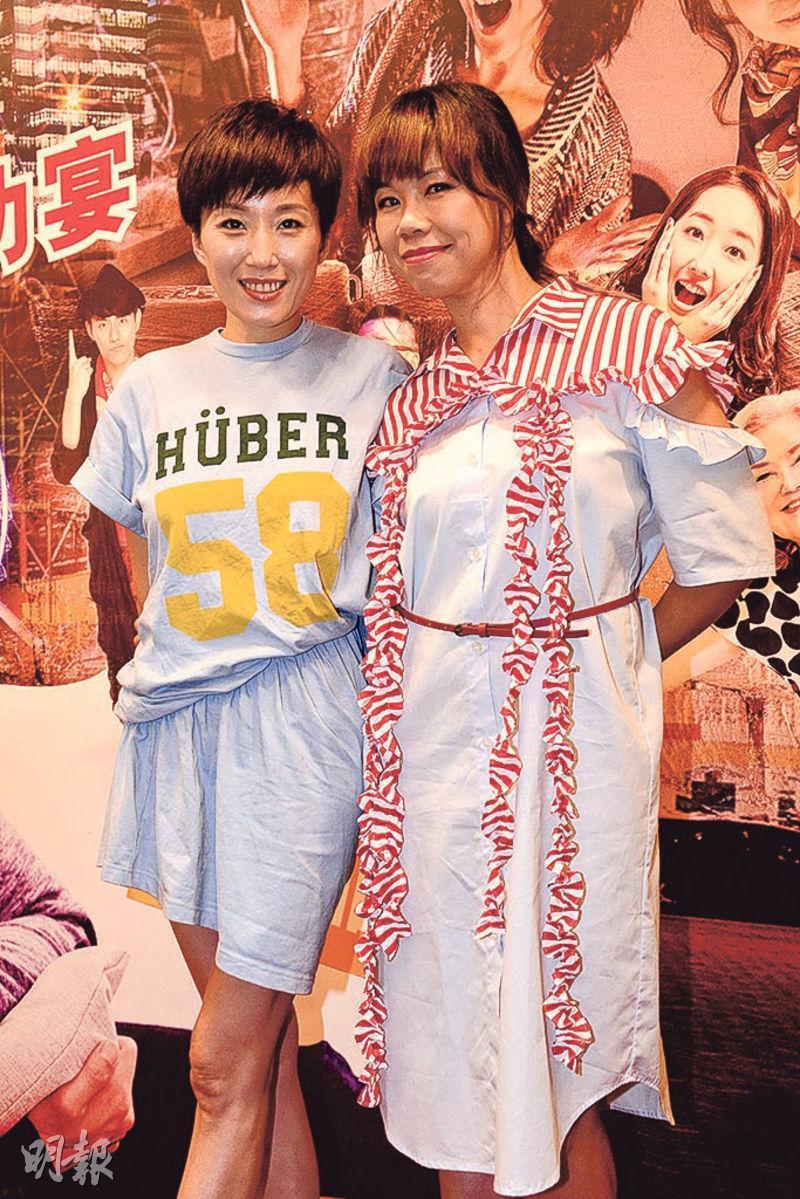 Jo Kuk and June Lam's characters require them to be foul mouthed
courtesy of mingpao.com
The Miriam Yeung Chin Wa and Shawn Yue Man Lok starred LOVE OFF THE CUFF (CHUN GIU GAU JI MING) broke the HK$ 30 million mark. Two days ago a celebration took place but the lead actor was not in Hong Kong. Chin Wa and the director both said that Lok Jai was "out of line" for not coming to the celebration. Chin Wa even took the chance to make Lok Jai to take out HK$ 10,000 for another dinner.
Attending the celebration was boss Peter Lam Kin Ngok, actors Miriam Yeung Chin Wa, Susan Shaw Yam Yam, Jo Kuk Cho Lam, June Lam Siu Ha and others. Speaking of the absent Lok Jai posting photos of sand and sun online, Chin Wa said, "He went to make a commercial. No problem, when he comes back he has to take us to dinner. Earlier we took guesses at the box office, I guessed HK$ 42 million, Lok Jai guessed HK$ 45 million and the director guessed HK$ 48 million. Now I am the closest so he loses. He can shoot whatever he wants, but he has to take HK$ 10,000 for dinner."
Andy Lau Tak Wa had to cancel his year end concert series due to injury, tempting many singers. Even Nancy Sit Ka Yin wanted the Hong Kong Coliseum date and even asked Chin Wa and Justin Lo (Juk Tin) to give her a few days. Would Chin Wa give in to her elder? She said, "Don't say it like that. The company applied for the date but hasn't received any news. I didn't take too many days. I am not so greedy. (The schedule) should be enough for several people. Actually at first I wanted to spend my birthday at the HK Coliseum, but Wa Jai was injured. I don't know whether the HK Coliseum dates would change. If I don't get it this year I will try again next year. (Will you invite your co-stars to the stage?) At the concert I would force Yue Man Lok to appear on the stage, haha."
The director agreed with Chin Wa and wanted Lok Jai to take them to dinner. Would he make another film in the series? He said, "I won't make a fourth film, but this year I will make a 13 episode television series about the monster that appeared in the film. It specializes in eating little girls. (Would you ask Yue Man Lok to play it?) That's good, he is right for it. We have to shoot in Taiwan. If he doesn't eat a little girl in seven days he would turn into a monster, if he does then he would turn into Yue Man Lok!"