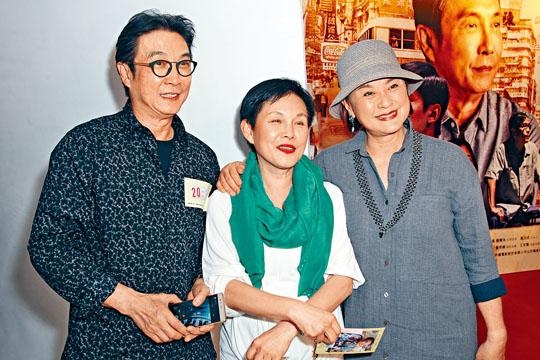 courtesy of singtao.com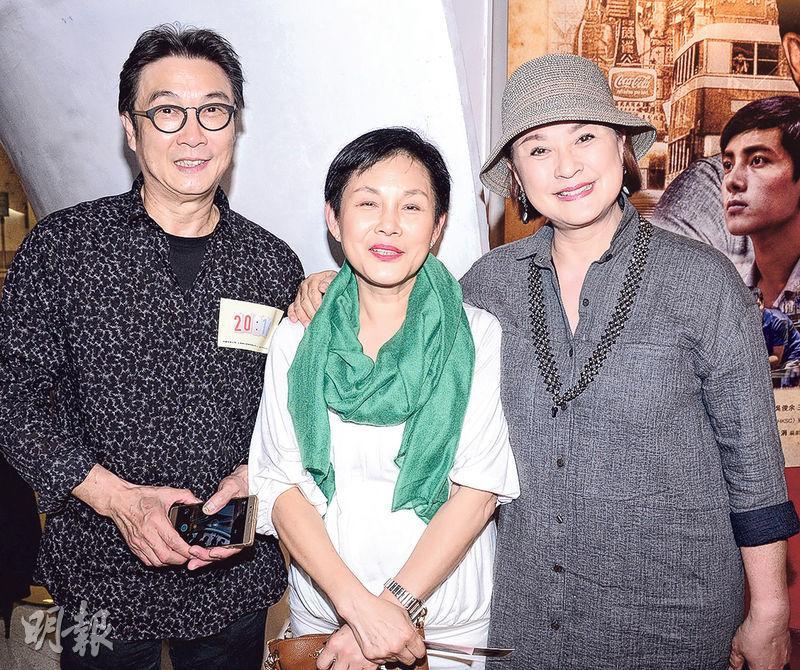 Damien Lau, Lee Ying, Gigi Wong
courtesy of mingpao.com
Damien Lau Chung Yan, Lee Ying, Michelle Yim (Mai Suet), Leila Tong Ning, Gigi Wong Suk Yi, Richard Ng Yiu Han, Cheung Lap Kei and others two nights ago attended the 20:16 premiere. The film was based on a true story that would remind young people to be persistent and persevere at work and bring them positive energy. The boss would donate the proceeds to charity, which was also the reason that Brother Chung agreed to take the role. Thus he was a little nervous.
Brother Chung said, "In the past I have participated in charity work, so I thought movies and television series for the benefit of community would be especially meaningful. I wouldn't care about the salary with this type of films. This time I didn't discuss salary, I took whatever they said." Brother Chung's character in the film listened to his mother's teaching. He said, "When I was younger I wasn't so obedient. (Did Mama order you not to turn bad?) She taught me, which was very easily done because I was a good kid." Known to be filial, did he miss the late mother especially with Mother's Day just passed? Brother Chung said teary eyed, "I often came to watch movies with Mother at this place. I am very familiar with the employees here. I am here again this time, I really have quite a connection."
Lee Ying guest starred in the film. Since she just came back from Canada, she attended the event. Would she make more movies and series? She said that the production and the technique have drastically improved. If she had the chance she would like to give it a try. At the same time the Fantastic TV station launched caught her eye but she has not had the time to watch. She thought that more competition would be good for television so the audience would have more choices.