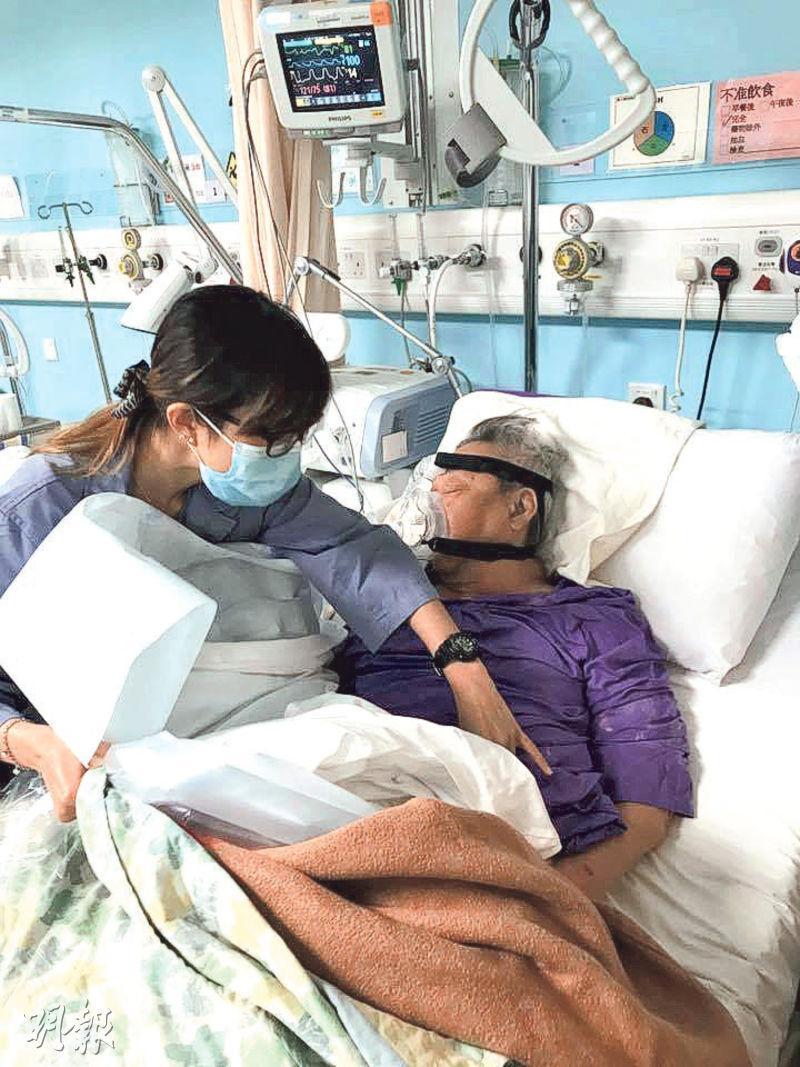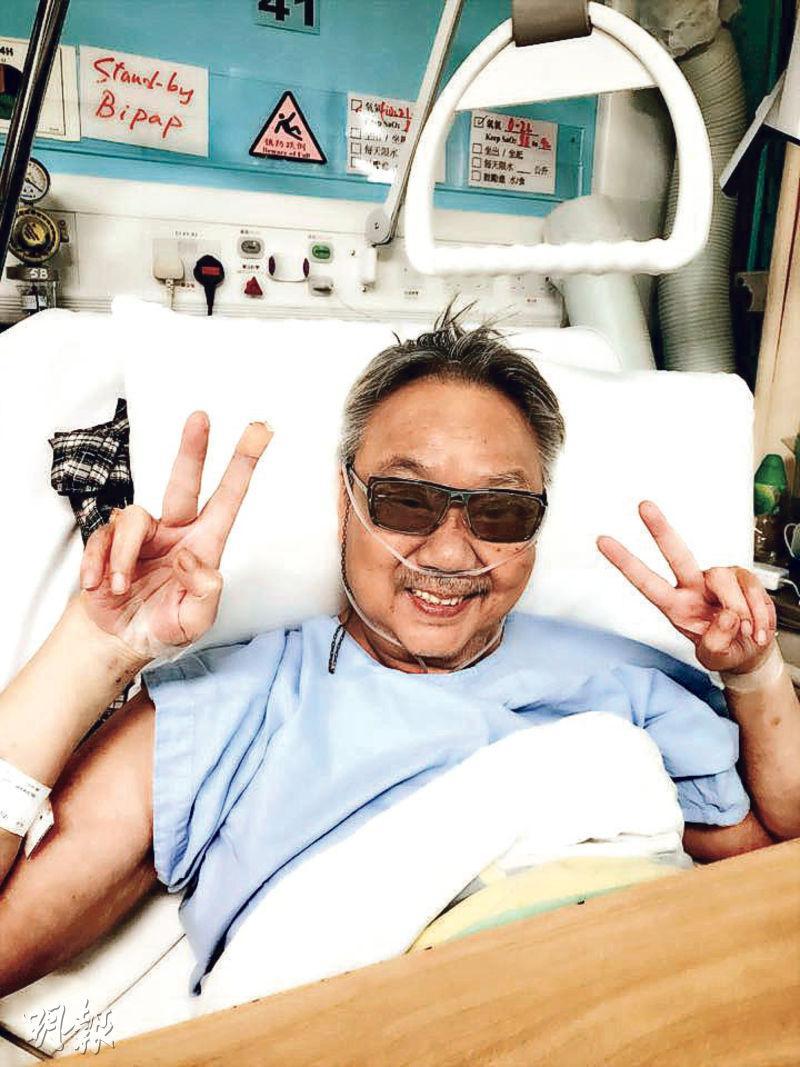 Willie Chan's condition has improved and is recovering at home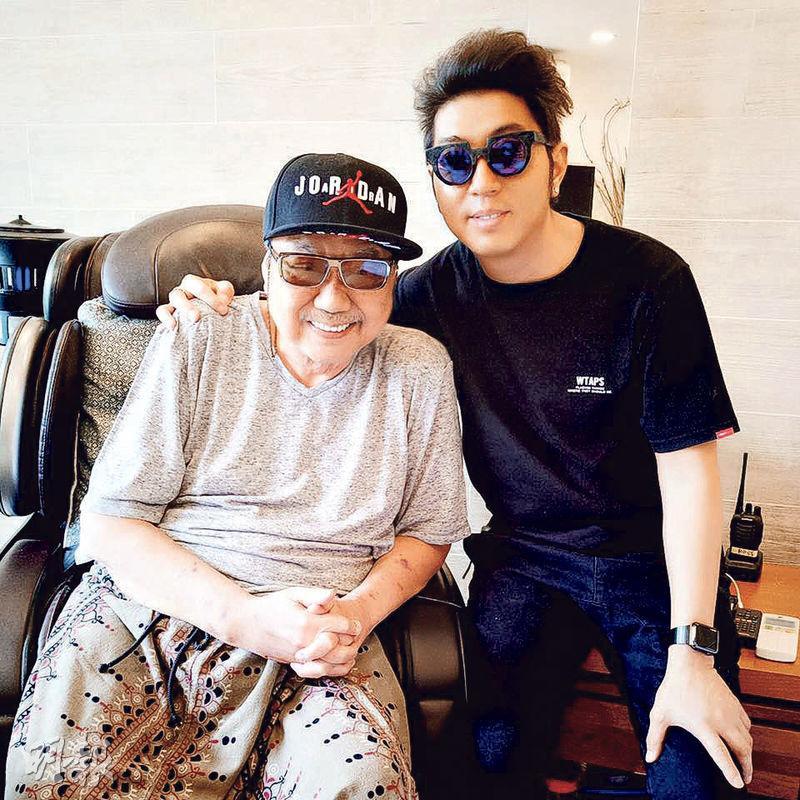 Willie Chan thanks his god son Geoff Tsui for taking care of him
courtesy of mingpao.com
Known as the "Gold Label Manager", Willie Chan was Jackie Chan's former manager and has already eased out of show business in recent years. At age 76 he has always enjoyed drinking. A magazine reported that two years ago he was hospitalized for heart disease and often needed a wheel chair to get around. Last month he was hospitalized again. His designer and actor god son Geoff Tsui Kwan Chun asked friends to pray for Willie Chan Chi Keung and said that he could not lose his god father. He wished that he would be released from hospital soon and return home. Everyone was surprised and worried about Chan Chi Keung's condition.
However, Chan Chi Keung reportedly has already been released from the hospital and is recovering at home. His current condition is stable but is wheel chair bound. According to the report Chan Chi Keung said that his body was recovering, but when he saw his god son's post he was surprised too. He also thanked him for his care. He said that at this age quitting drinking would be hard. Chan Chi Keung's other god son Juno Mak Chun Lung responded through his company and wished him a speedy recovery.
Chan Chi Keung was Jackie Chan's manager. At his prime he was also the manager for Maggie Cheung Man Yuk, Cherie Chung Chor Hung, Jacky Cheung Hok Yau and Carol Cheng Yui Ling. Chan Chi Keung back then led Jackie Chan to make a name for himself. They worked together for 30 years. Even when Jackie Chan had another manager in Hollywood he still had Chan Chi Keung by his side. In 2008, Jackie Chan suddenly ended his alliance with Chan Chi Keung as his wife Joan Lin took over his business; at the time Chan Chi Keung was already rumored to be upset but kept silent due to years of "brotherhood". Then 6 years later in 2014, Chan Chi Keung spoke about the "break up" with Jackie Chan on the radio. He described Jackie Chan as "going overboard" as he referred to meeting Jackie Chan through Charlie Chun Cheung Lam, their alliance never had any contract as they only treated each other as brothers in arms; Jackie Chan even told him once that he absolutely would not leave him behind. Chan Chi Keung revealed that later Jackie Chan went a little "overboard" with fame and did not need his help. He even felt that many wanted to take his place so he might as well leave first. Chan Chi Keung recalled that at first over 30 years ago when Jackie Chan did not know any English, he would drag him onto the plane and take care of his family affair as well. However at Jackie Chan's 60th birthday, Chan Chi Keung was invited to attend; they ran into each other again at the wedding of Yuen Biao's daughter. Jackie Chan even took his arm around his shoulder as they laughed off all the unpleasantness.