courtesy of on.cc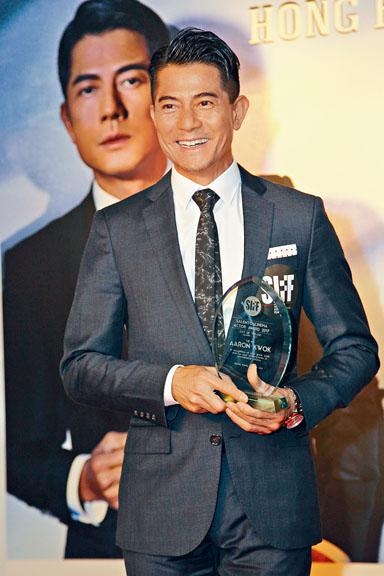 courtesy of singtao.com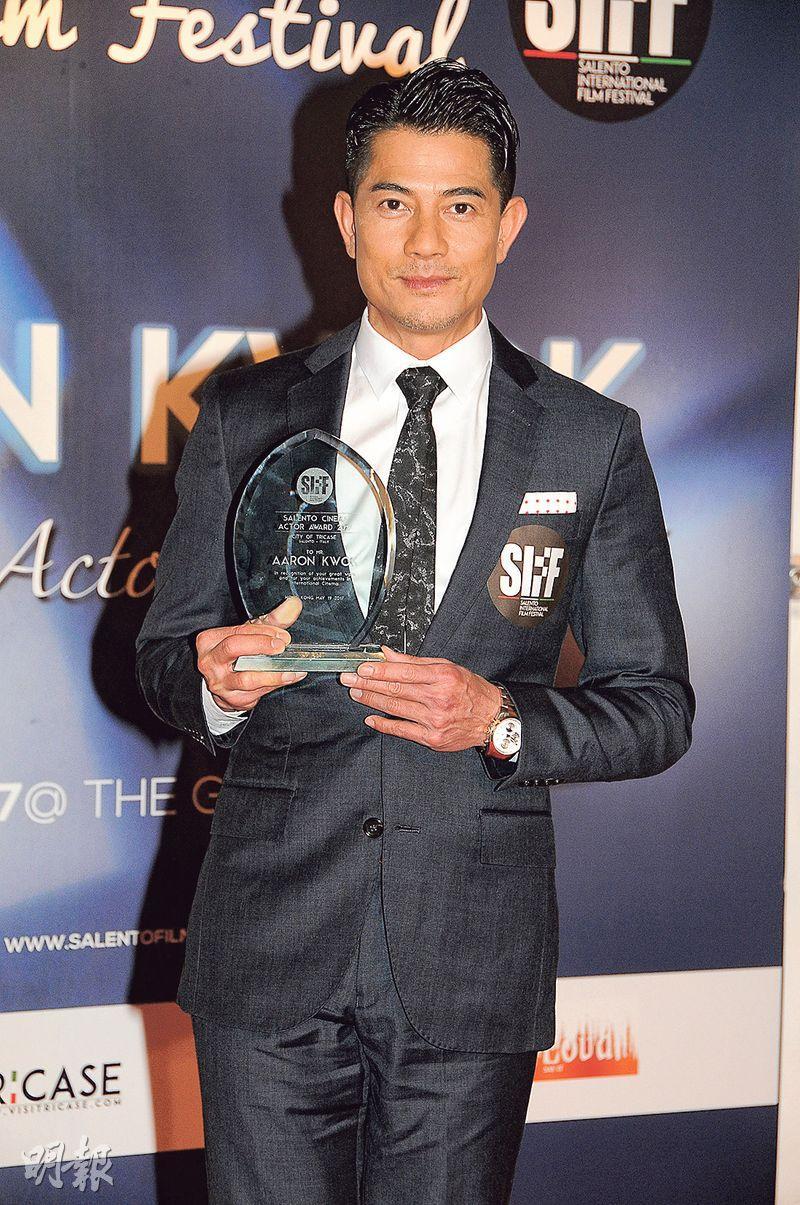 courtesy of mingpao.com
Aaron Kwok Fu Sing last night attended the 6th Hong Kong Salento International Film Festival and received the "Salento Cinema Actor Award - City of Tricase" for his outstanding artistic achievement and contribution to the film industry. Sing Sing continued to maintain a low profile when asked about his wife Moka Fang's pregnancy rumors and did not directly answer. However he asked everyone to send their blessing when they saw him helping the old and the young on the street. At the same time he remembered his mother's urging for him to properly protect his family, thus he would no longer respond to questions about his family from now on.
Sing Sing felt honored to receive the award because he has always loved film work. He has supported productions of all sizes in hopes of doing his part as a Hong Kong actors. Would his wife encourage him with any present? He immediately shut his mouth. "No, (A baby?) Let's get back to the movies." Then he read off past winning artists included Tony Leung Ka Fai, Andy Lau Tak Wa, Miriam Yeung Chin Wa and Deanie Ip Tak Han.
Currently Sing Sing and Chow Yun Fat are working on their new film PROJECT GUTENBERG (MO SEUNG). In the film Sing Sing played a painter while Fat Gor played a counterfeit currency organization mastermind. Sing Sing has worked with Fat Gor three times and had the most scenes with him this time. He happily said, "Fat Gor praised me for being more mature. I appreciate that very much." To playing the character, Sing Sing went to take lessons. He said that his drawing ability was okay. The counterfeit currency in the film was realistic that it had to be reported to the Monetary Authority. He also worried that the prop currency would leak out. After the completion of the film Sing Sing will work on the Philip Yung Tsz Kwong directed CHUEN KAU TUNG CHUP LING (GLOBAL WANTED POSTER).