courtesy of on.cc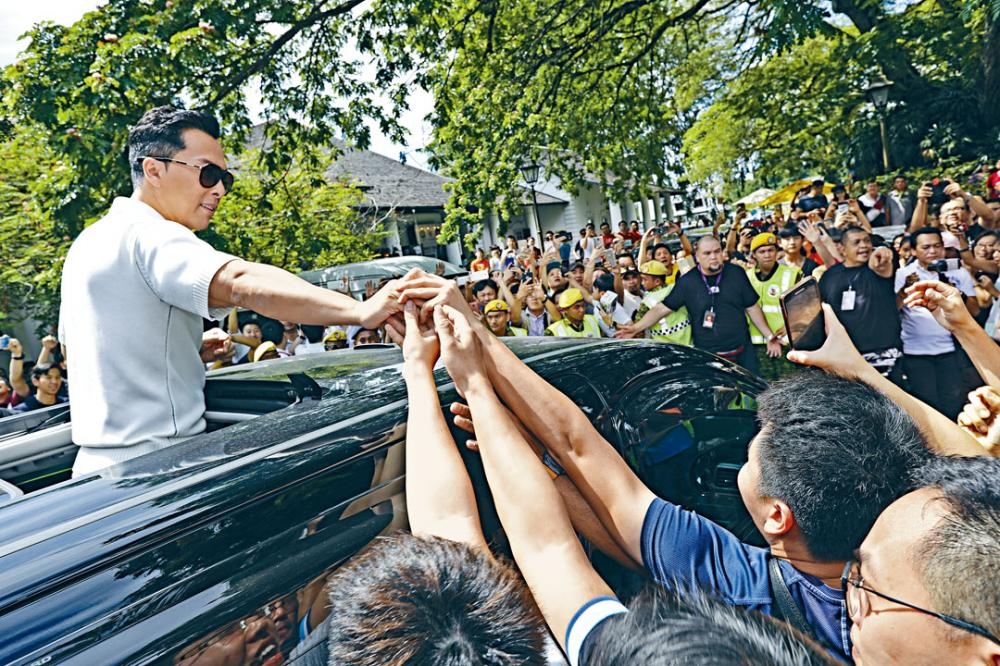 courtesy of singtao.com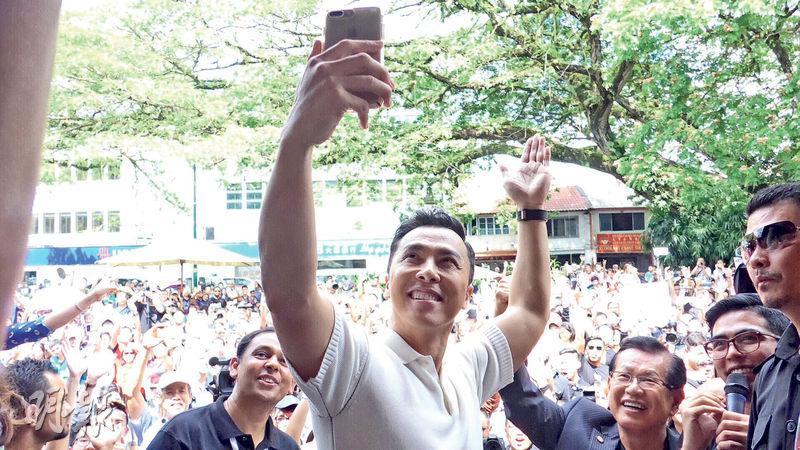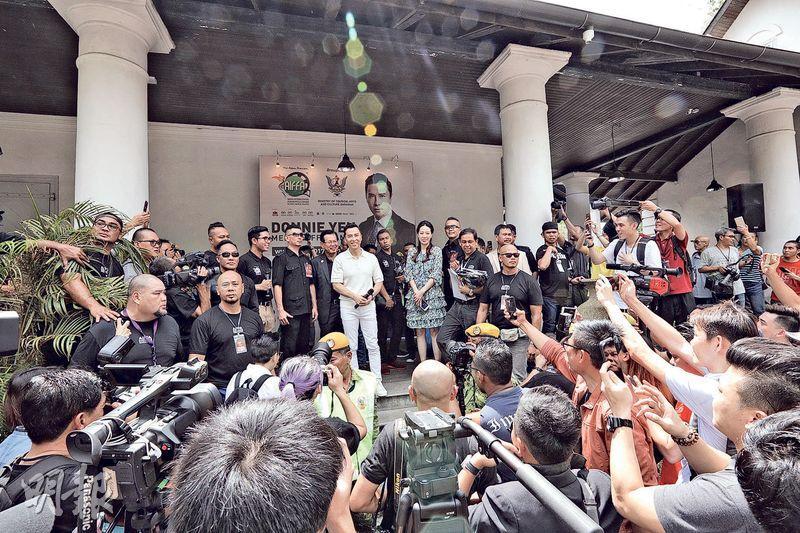 Donnie Yen and his wife arrives in Kuching, Malaysia for the press conference
courtesy of mingpao.com
Donnie Yen Chi Tan yesterday brought his wife Cissy Wang and appeared in Kuching, Malaysia for the ASEAN International Film Festival and Awards press conference. Fans jammed the event location entrance. When Chi Tan arrived, viewers passionately cheered. He stopped for photos with fans.
Chi Tan's IP MAN film series has been extremely popular. When IP MAN 3 was released in Malaysia last year it broke the 3 million RM highest grossing Chinese film box office record. Due to IP MAN's popularity, Chi Tan was repeatedly asked when the fourth film will start production. Even children was deeply affected. A four year old fan in order to see his idol waited for an entire afternoon with his mother. He even busted through the crowd to present a doll.
Chi Tan admitted that each time he went to Malaysia he was able to experience the Malaysian fans' passion. "IP MAN 4 has already begun its preparation. I hope to be the new installment will be able to again bring surprises to everyone with producer (Raymond) Wong Pak Ming, director (Wilson) Yip Wai Shun and action director Yuen Woo Ping."