courtesy of on.cc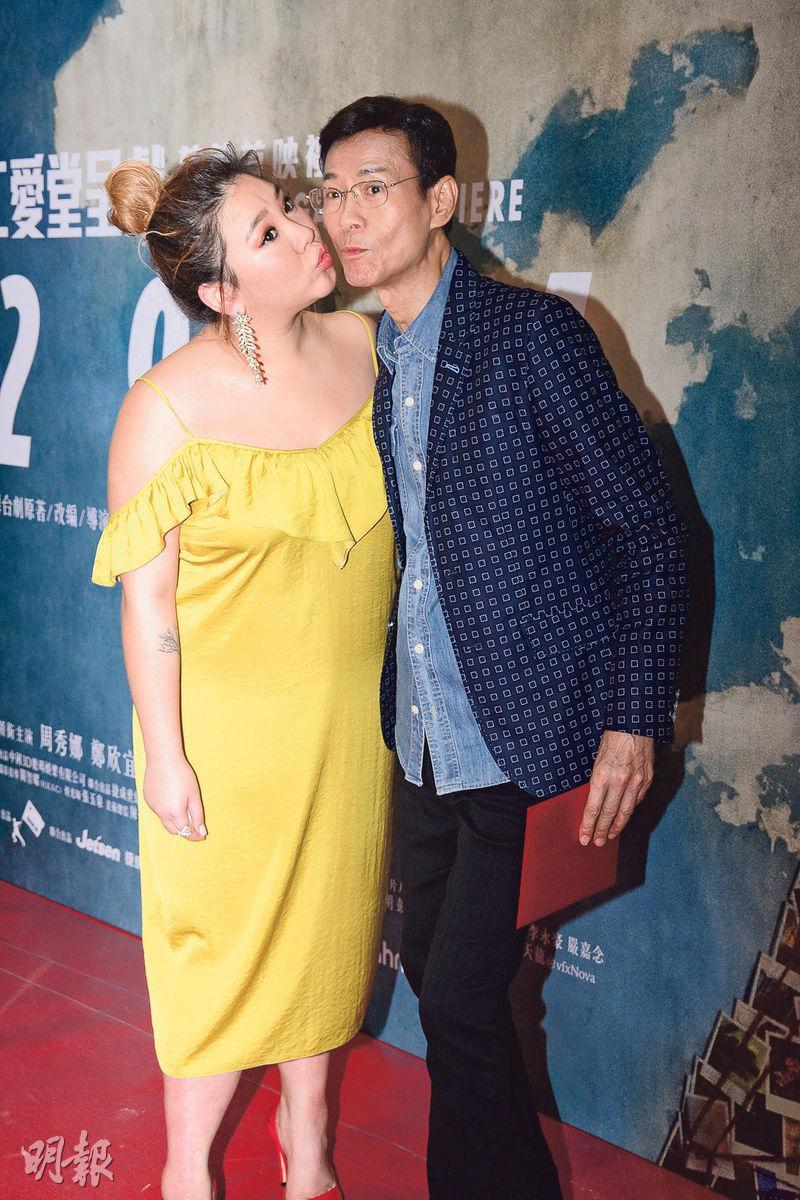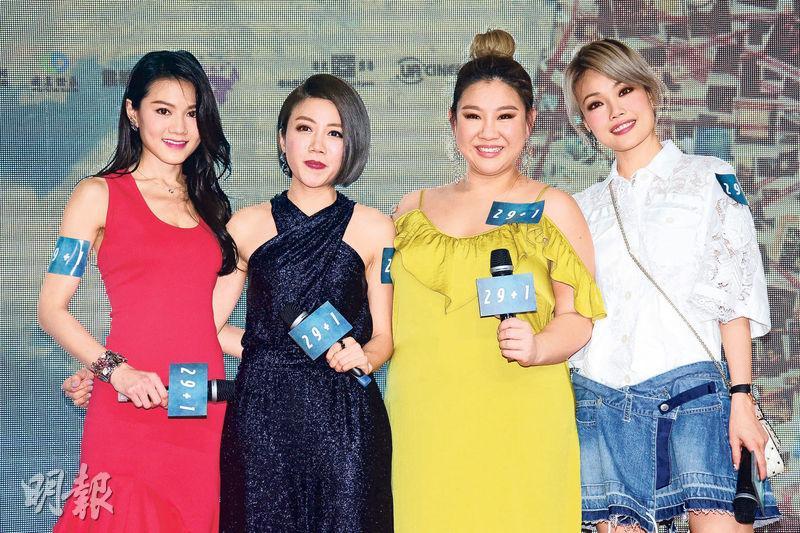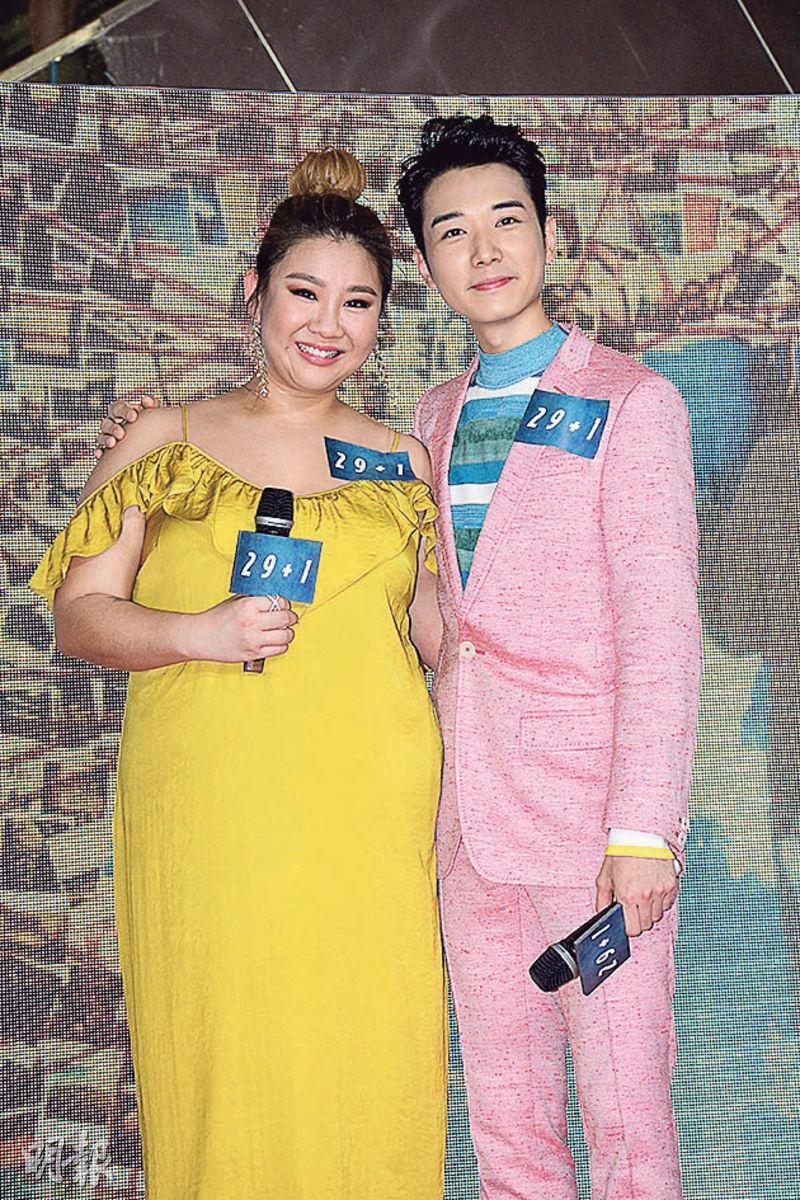 courtesy of mingpao.com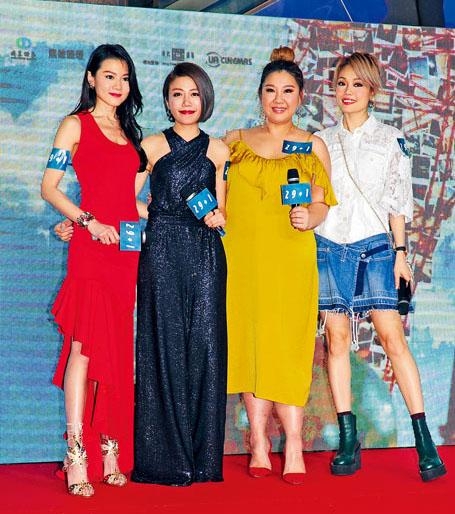 courtesy of singtao.com
The Joyce Cheng Yun Yi and Chrissie Chau Sau Na starred film 29+1 two nights ago held a charity premiere. Yun Yi was so happy to have the support of her father Adam Cheng Siu Chau that she got teary eyed. Speaking of his daughter's kiss scene in the film, Chau Guoon felt that his daughter was already grown. Whether he would permit her to be sexy it would depend of her own asset. However the most important was to be healthy sexy. Yun Yi also denied her new romance with "big Ron Ng". In addition, Joey Yung Cho Yi also came to support director Kearen Pang Sau Wai since they have worked together before.
Other guests included Eric Tsang Chi Wai, Teresa Mo Kwan Shun, Wong Cho Nam, Alfred Hui Ting Hung and others. Joey said, "You are very gutsy, inviting a box office poison like me to support you! I came to support director Pang Sau Wai. She was the director of my concert MY SECRET LIVE, thus we have cultivated a relationship and chemistry in depth. She was attentive and cautious. Last time although the stage was very small the feeling was very warm, like a family. Today is the director's big day, the baby is born, I have to be here. In 2011 I saw the 29+1 play. At the time I was in my 20s. I already thought she was very talented."
Joey was asked about turning 30. She said, "It's such a long time ago, I already forgot it. However the ag 30 is very important to a girl, as health, career and family would have drastic changes."
When Yun Yi was asked about her new romance with "Big Ron Ng", she calmly said, "He isn't a new boyfriend, he was my high school classmate. He was interested in investing in my bakery so he took a look. He has a girlfriend. I have known him since I was 15. After knowing each other for too long we definitely wouldn't, we are like family." Some suggested for her to introduce her to Sister Na. Sister Na said, "She said that he has a girlfriend. I want to be legit, I won't accommodate."
Sister Na's birthday will be on the 22nd. Was her wish to find a boyfriend? She said, "I don't want a boyfriend right away, instead I want to go on a holiday. I can't find any in such a short time. Originally on my birthday I would have to work on location in Hengdian, maybe the trip will be postponed. So I don't know how I will spend my birthday."
Yun Yi revealed that her father Cheng Siu Chau was rehearsing for his concert but still took time to support her. She already told her father no pressure, as she did not ask him to definitely show up at the premiere. However her father insisted because this was his daughter's first lead role. Was Yun Yi afraid that Chau Guoon would see her kiss scene? "That's fine, we are adults. I am '29+1', actually it would be awkward every time."
Yun Yi got teary eyed when Chau Guoon arrived. She even pretended to kiss Daddy for photos. Chau Guoon said that he would turn down any job to support his daughter. He definitely had to attend the premiere. Speaking of Yun Yi and Babyjohn Choi Hong Yik's kiss scene, Chau Guoon said, "Wow, it's very forward! She is a big girl now, it's just acting. The character required it. Now young people are very forward, they don't stop until they shock. I saw the video and her performance was very natural. (Would you prohibit her from working on anything?) She didn't ask me, actually it's very hard to say. I am an actor too, the most important is to show the real side of the character. (How sexy can she be?) It would depend on her asset. Healthy sexy is fine. She is a big girl, not a little girl. Now she is already a goddess, very talented and mature."