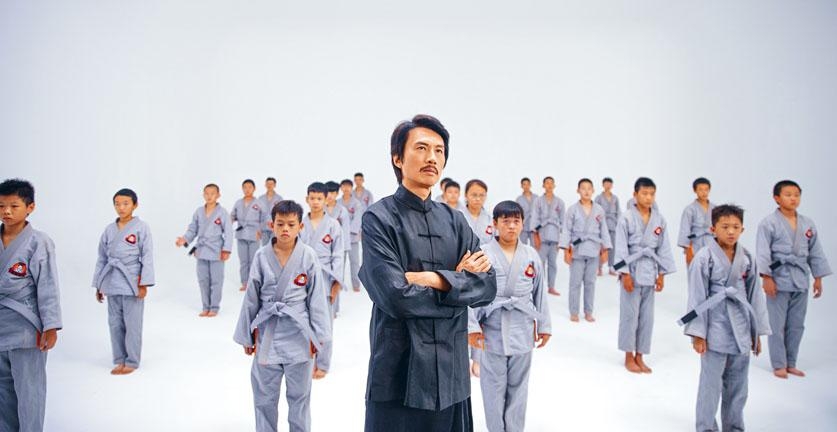 courtesy of singtao.com
Despite the social climate affecting the film box office in the past half a year, the Chinese film market was not afraid of the film industry ice age. For the Lunar New Year, Chinese films still flooded out of the game. Dayo Wong Tze Wa sold a home to raise fund and made his new film THE GRAND GRANDMASTER (MUK DOI JUNG SI), which he wrote, directed and starred. The film would reflect Hong Kong people evolving from the Lion Rock spirit to the perfect like water wisdom.
The Wong Tze Wa written, directed and starred second film THE GRAND GRANDMASTER will open on January 23rd. Tze Wa once considered giving up before the shoot began, finally he decided to sell a home to raise the fund. He and some of the workers even worked for no salary. Aside from directing, writing and starring, he also sang the film theme song PERFECT LIKE WATER (SEUNG SIN YEUK SHUI). This time he and co-stars Fama's 6 Wing and C Kwan rapped the song. Fama wrote the lyrics and the flowing water philosophy in martial arts. Tze Wa and Fama imagined themselves as well water that left the well, running into mountains and valleys, with and against the stream, and transforming into different shapes of water as metaphors of the how adaptable Hong Kong people and the flowing water nature that could both take offense and defense. The magic phrase from Tze Wa's past stand up comedy show "please properly let go" also appeared again in the film.