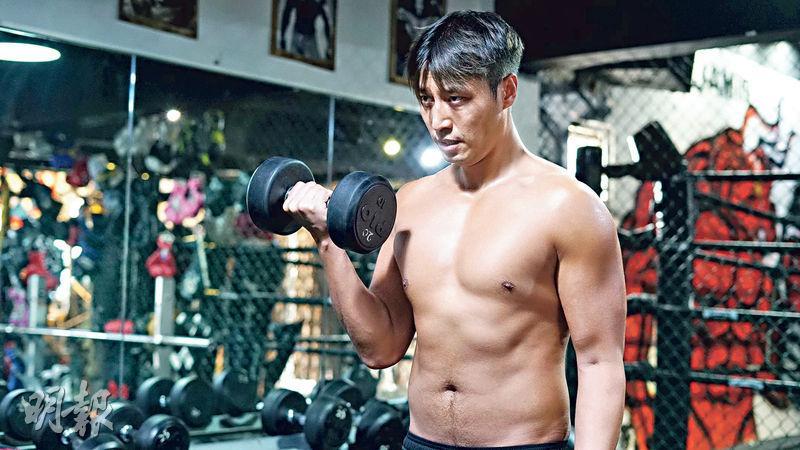 Justin Cheung gets into fighting shape to play a boxer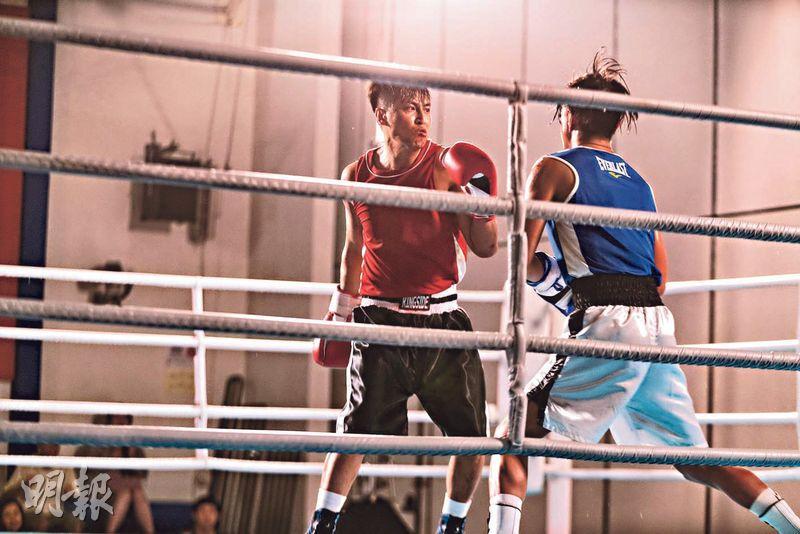 Justin Cheung is willing to go through even harder times to fulfill the director's dream
courtesy of mingpao.com
Justin Cheung Kin sing in the film ONE SECOND CHAMPION (YAT MIU KUEN WONG) transformed into a muscle man. Originally 200 pounds, in order to play a boxer he rapidly lost over 20 pounds in 40 days and trained to a certain level of musculature. Cheung Kin Sing said that director Chiu Sin Hang conceived the story for 3 years. "I don't learn anything about boxing, I know it would be tough but I have no problem. The most important is to fulfill Hang Jai's dream."
Lead actor Endy Chow Kwok Yin was impressed with Cheung Kin Sing's hellish weight loss and training this time. He said, "Ah Sing had to turn from Zhang Fei's shape to fighting shape. I had to turn from the A4 paper shape into a normal shape. Everyday I saw ah Sing in training in heavy leather clothes, completely soaked. His sweat weighed as much as several buckets of water. I am really very impressed with his determination."
Cheung Kin Sing felt that for something he liked, his madness level could completely submerge himself in it. He would risk everything, he would only be able to answer to himself when he dropped to the goal weight. He hoped that everyone would be pleased with the result and that the audience would continue to support Hong Kong movies with heart.