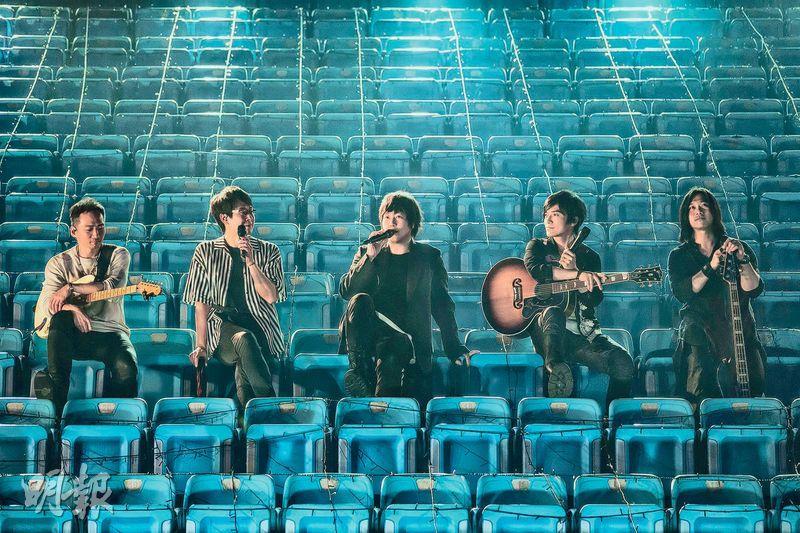 courtesy of mingpao.com
courtesy of singtao.com
Due to the pandemic Mayday is unable to come to perform in Hong Kong but they can fulfill its "May Date" online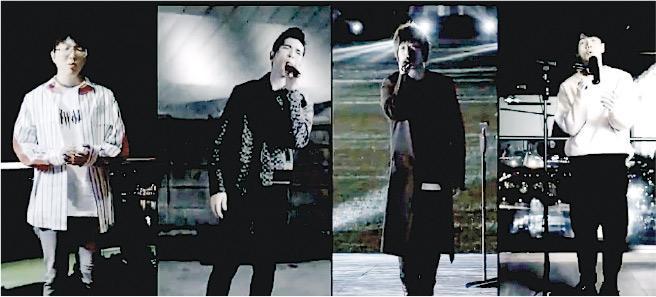 Mayday invited Mao Buyi, Jam Hsiao, Li Ronghao and others to perform virtually with them
courtesy of mingpao.com
Taiwan Heavenly Band Mayday for years has had a "May Date" with Hong Kong fans, bu this year due to the novel coronavirus it was forced to cancel its Hong Kong concert. Mayday earlier announced that i would perform an online concert LIVE IN THE SKY at 8PM last night, so "May fans" would be able to look forward to the fulfillment of this "May Date" with excitement on the final day of May (the 31st).
The online concert took place at the Taipei Municipal Stadium, as "May fans" around the world "punched in" for "work" online last night. The concert lasted 1 hour, at its peak it attracted over 600,000 fans. Mayday opened the show with AN APPLE, then they stepped into the stadium in front of ten thousand empty seats. However light bars were placed on each seat. The band performed hits like ETERNAL SUMMER, SUN WU KONG and STARRY, and even had firework effects. The venue was where Mayday held their firs ten thousand people concert, and they admitted that they were not used to not having fan cheers an applause. Lead singer Ashin expressed that the pandemic made them realized that things that they could not expect would happen in this world, as they longed for the pandemic to pass soon. When they sang SUDDENLY MISSING YOU, Mayday performed virtually with Li Ronghao, Jam Hsiao, and Mao Buyi.
Mayday even shared how they spent the quarantine at home. Monster learned latte foam art with his wife, Guan You learned to cook, Monster earlier was in England so he returned to Taiwan early for the 14 day quarantine before joining the band for the show.