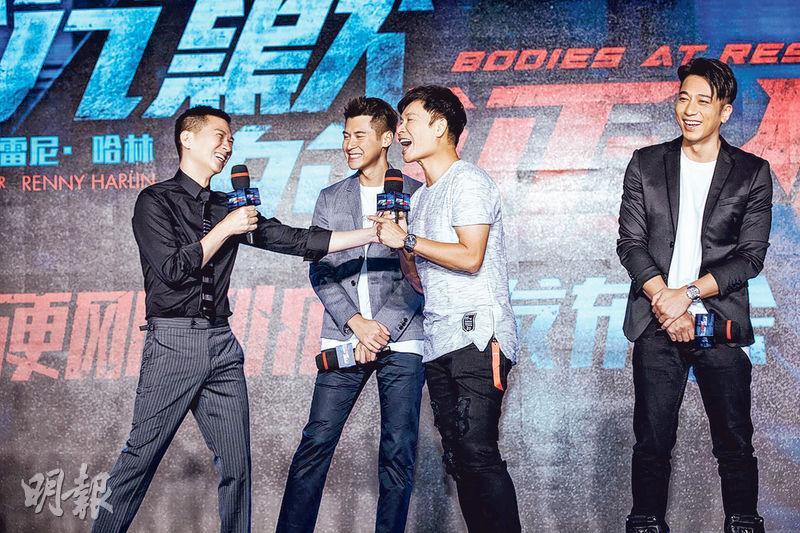 courtesy of mingpao.com
Yang Zi says that Nick Cheung constantly brings joy to the set
courtesy of on.cc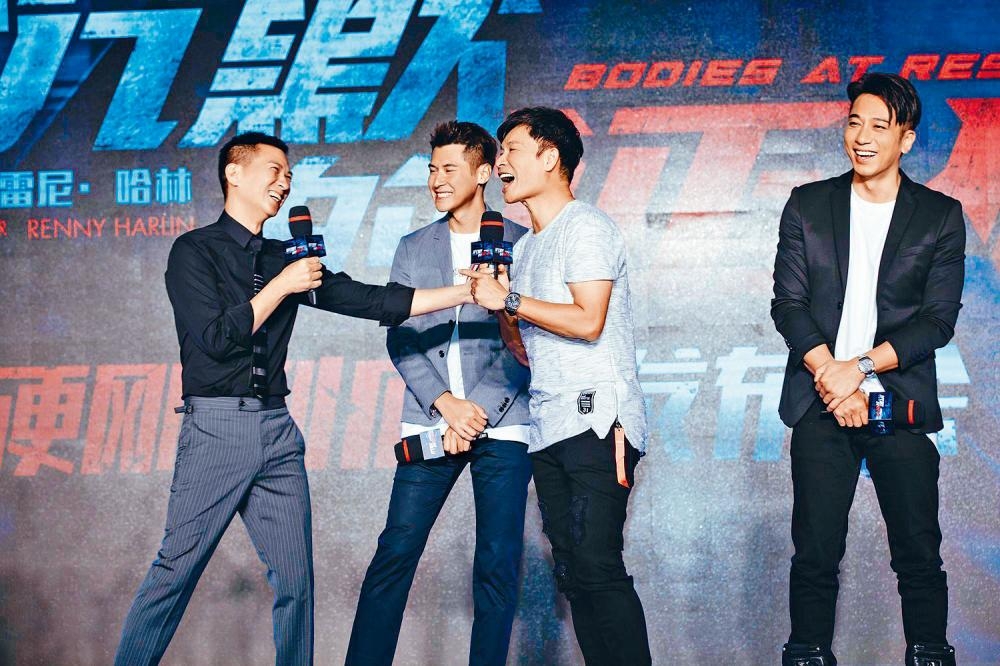 courtesy of singtao.com
The film BODIES AT REST (CHUM MUK DIK JING YUN) earlier held its Beijing premiere. Director Renny Harlin with stars Nick Cheung Ka Fai, Yang Zi, Carlos Chan Ka Lok, Ron Ng Cheuk Hei and Roger Kwok Chun On attended. While sharing their production experience, Ka Fai said that every scene he was beaten to death. In one scene his finger was even cut off. The knife was real too. At the moment he really was a little scared.
Cheung Ka Fai said that the film was very memorable. He said that he would be beaten to death in every scene. Unfortunately her co-star Yam Yin Chai was unable to attend and they were not able to run into each other at the Beijing premiere. However Siu Chai sent a video to interact with everyone. Ka Fai was asked about the most memorable part of the fight scene, he was still shaken. "In it are a lot of conflicts. We in the end struck back together. The process was very hard. In one scene my finger was cut. The finger was real, the knife was real too. At the time everyone was very focused. I really was a little scared." Ka Fai admitted that for his tug of war with Siu Chai, he expanded endless energy, endurance and very strong will power to be able to fight for time to protect the evidence.
Kwok Chun On and Ka Fai are buddies. They were super warm on the stage. On Jai also mercilessly made fun of Ka Fai's Putonghua. Ka Fai also humorously responded, "I made up my own style."
In addition Chan Ka Lok in the film played Siu Chai's subordinate with Fung Ka Yi. Yet only he was present. Ka Lok said, "Now I feel like I am fighting alone. In the film the three of us boldly ran amuck on the set. Now I am the only bad guy here, I really am a little scared. Big brothers and sisters please show your mercy!"
Director Renny Harlin said, "Actually since I was little I have always liked Hong Kong film. I would never think that I would have a chance to work together on creating such a film. The feeling is a dream come true." He also praised Ka Fai as the backbone of the film. talented and hard working, he as the role model made other actors perform very well as well.